sorry all positions are full now
NYME AMBASSADOR Danielle Bezema, The Netherlands
Fashion lovers, bloggers and content creators all over the world love our jewelry

because they won't see them on anyone else.
These are not your mother's earrings.
And we offer highest commission in the industry.
☑ Opportunity to receive free NYME jewelry
☑ Opportunity to receive monetary compensation
☑ Opportunity to get featured on NYME website and social media channels
☑ Opportunity to join a network of outstanding influencers and fashion lovers
☑ Ambassador exclusive discount and other perks

NYME AMBASSADOR Tiffany Street, Sweden
☑ Named-by-you 20% Off unique coupon code (doesn't expire)
☑ 20% Commission on all sales made with your unique coupon

☑ Unique, permanent referral link to receive commission

☑ 20% Commission on all sales made through your referral link
☑ Real time sales and commission updates to optimize your performance
☑ Posting tips to help you grow your audience and earn more commission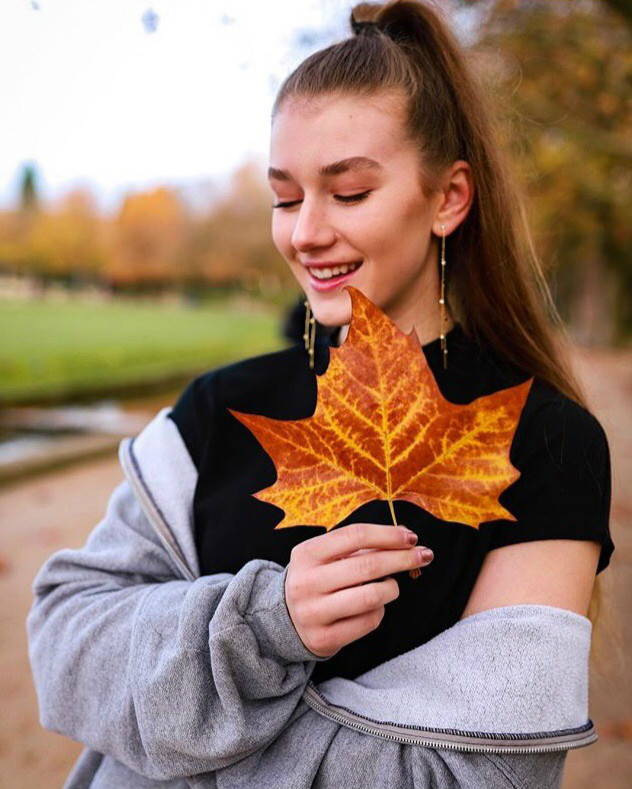 NYME AMBASSADOR Kelly Treves, United States

Unlike other fashion brands, we do not discriminate. Whether you have 1 M followers on instagram or you just started, you will have the same opportunity to shine.
We do, though, only work with those who truly love our jewelry and are actively growing their audience.
We are offering this program so you can not only get paid and look pretty, but also get connections, exposure and grow faster.

☑ Sign up with genuine information (deceptive information will result in immediate rejection)
☑ We will evaluate your application in 1-2 business days
☑ If you were accepted, you will receive an offer via email from us
☑ Tip: upon application, add sales@nymeshop.com to your email address book so our email will show in your inbox

☑ If you do not receive a response from us after 2 business days, please first check your email spam box; if you still can't find anything, please contact us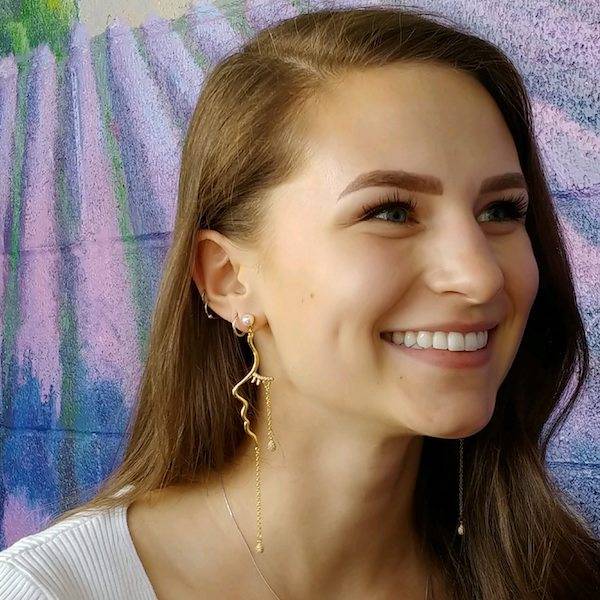 NYME AMBASSADOR Eleanor Herting, United States
JOIN 1000+ AMBASSADORS WORLDWIDE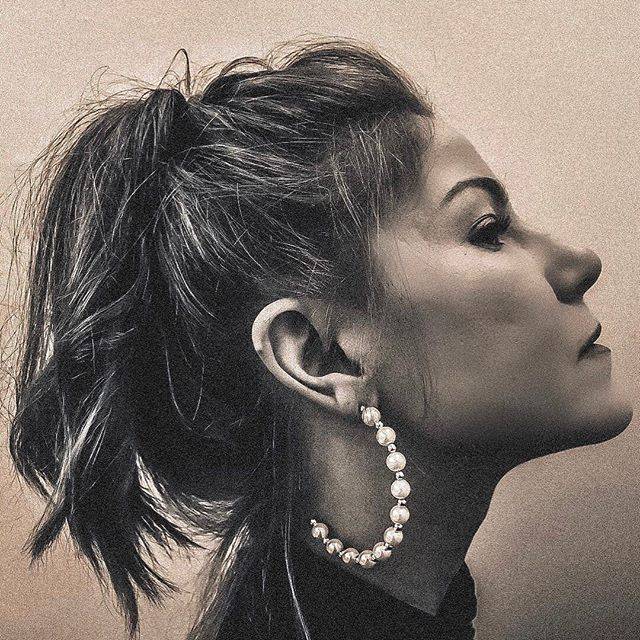 FASHION BLOGGER
Instagram: @theantinewyorker

Favorite NYME: Best is Yet to Come Earrings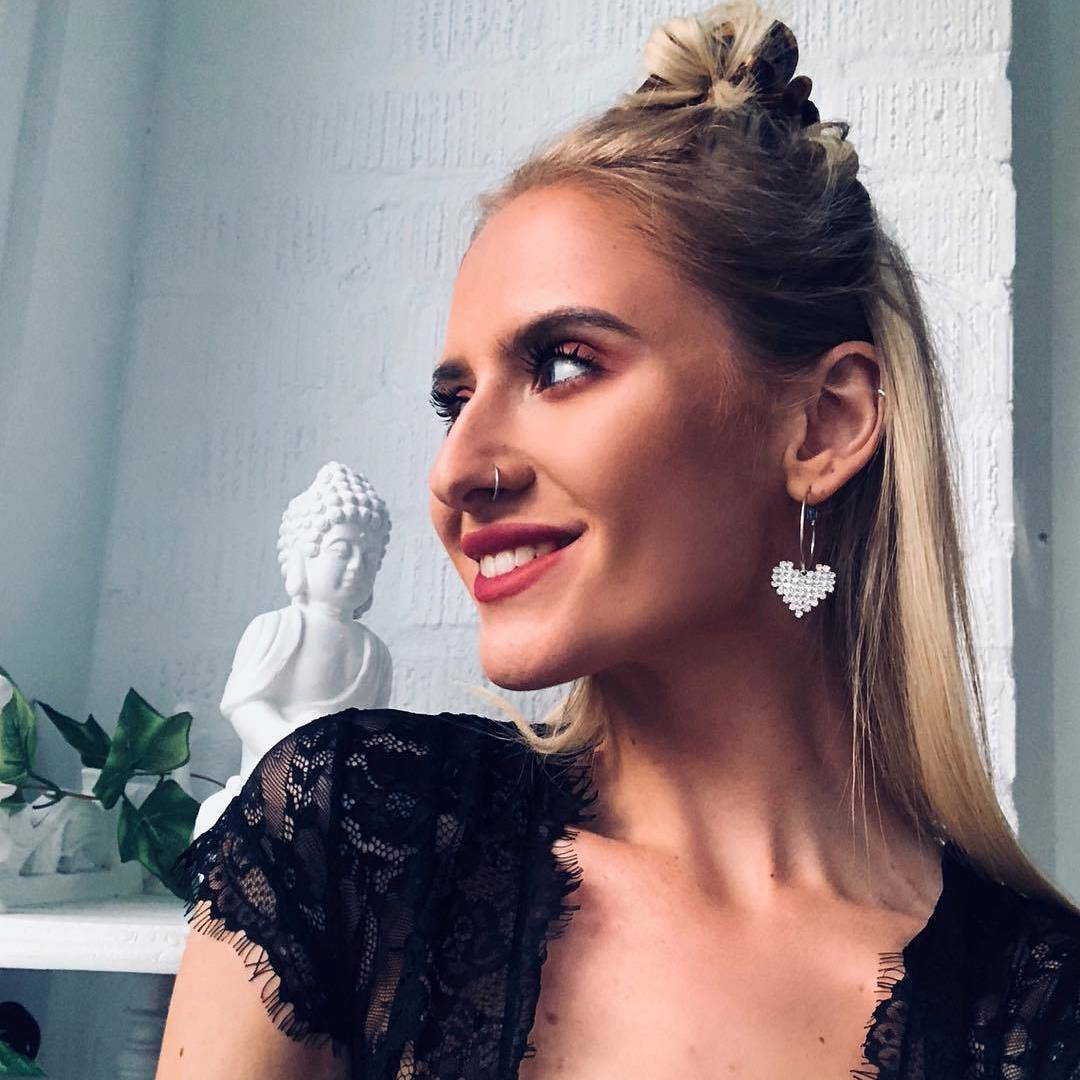 FASHION BLOGGER
Instagram: @tiffanystreet
Favorite NYME: Perfect Hearts Earrings
BEAUTY BLOGGER
Instagram: @Rosesandbeauty
Favorite NYME: Out of This Galaxy Earrings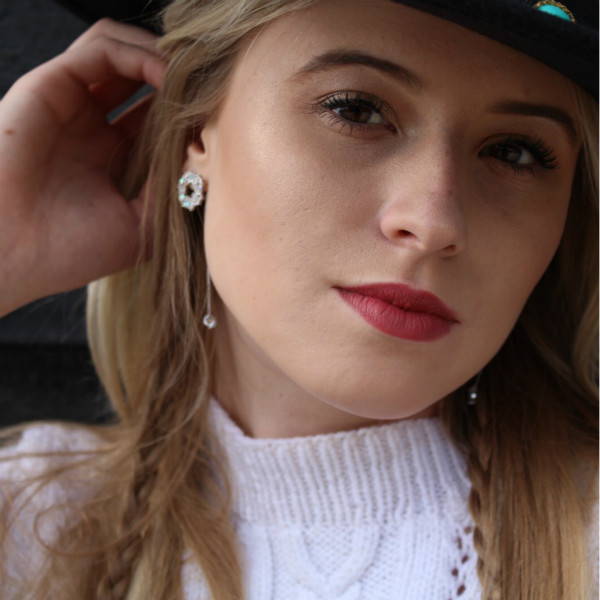 MODEL/FASHION LOVER
Instagram: @daniellebezemer

Favorite NYME: Wish Will Earrings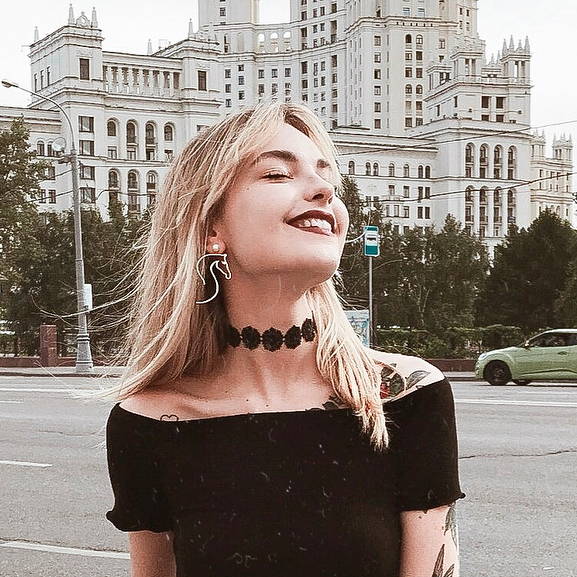 FASHION INFLUENCER
Instagram: @highleesi
Favorite NYME: I'm a Unicorn Earrings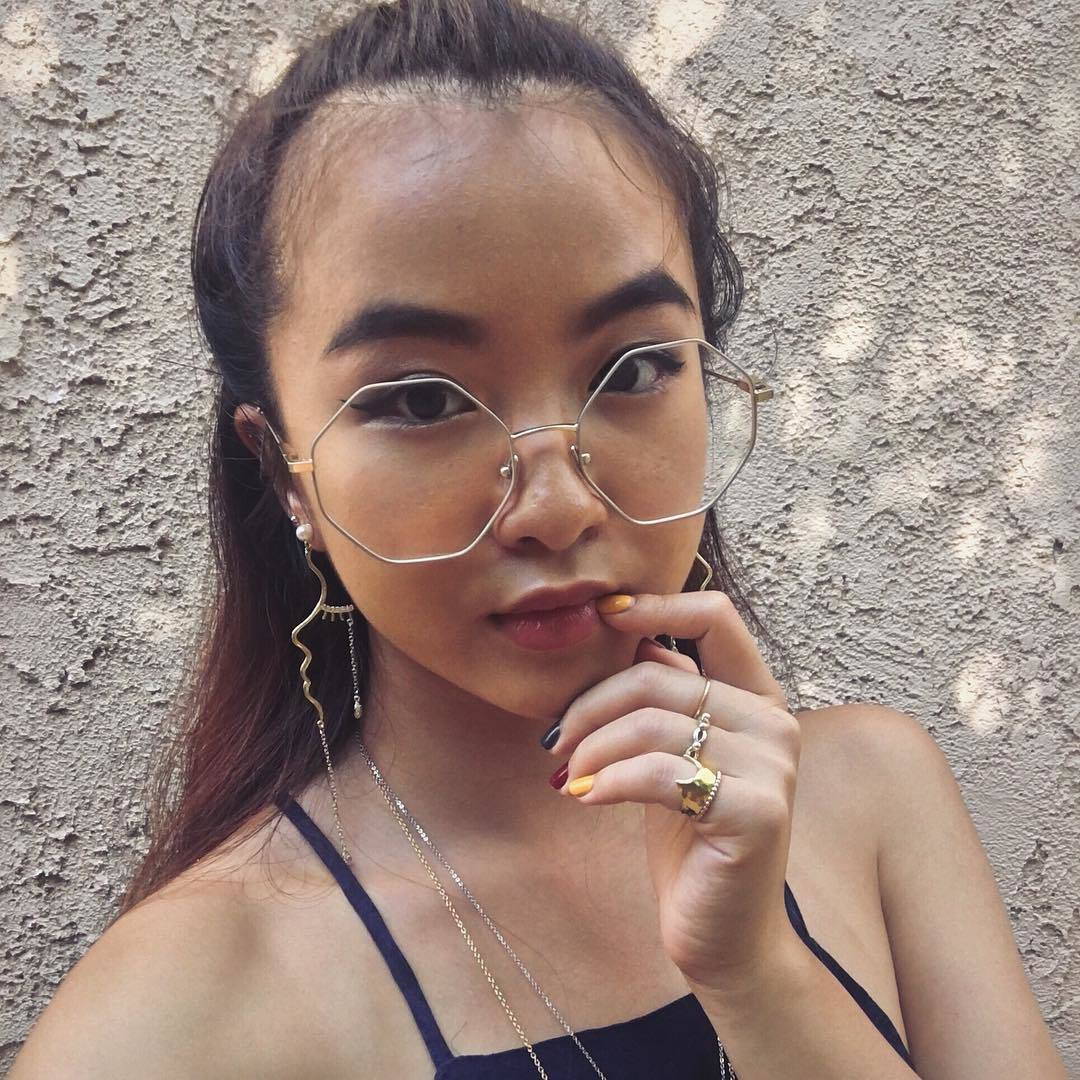 ARTIST/FASHION LOVER
Instagram: @theazncurly
Favorite NYME: Believer's Delicate Earrings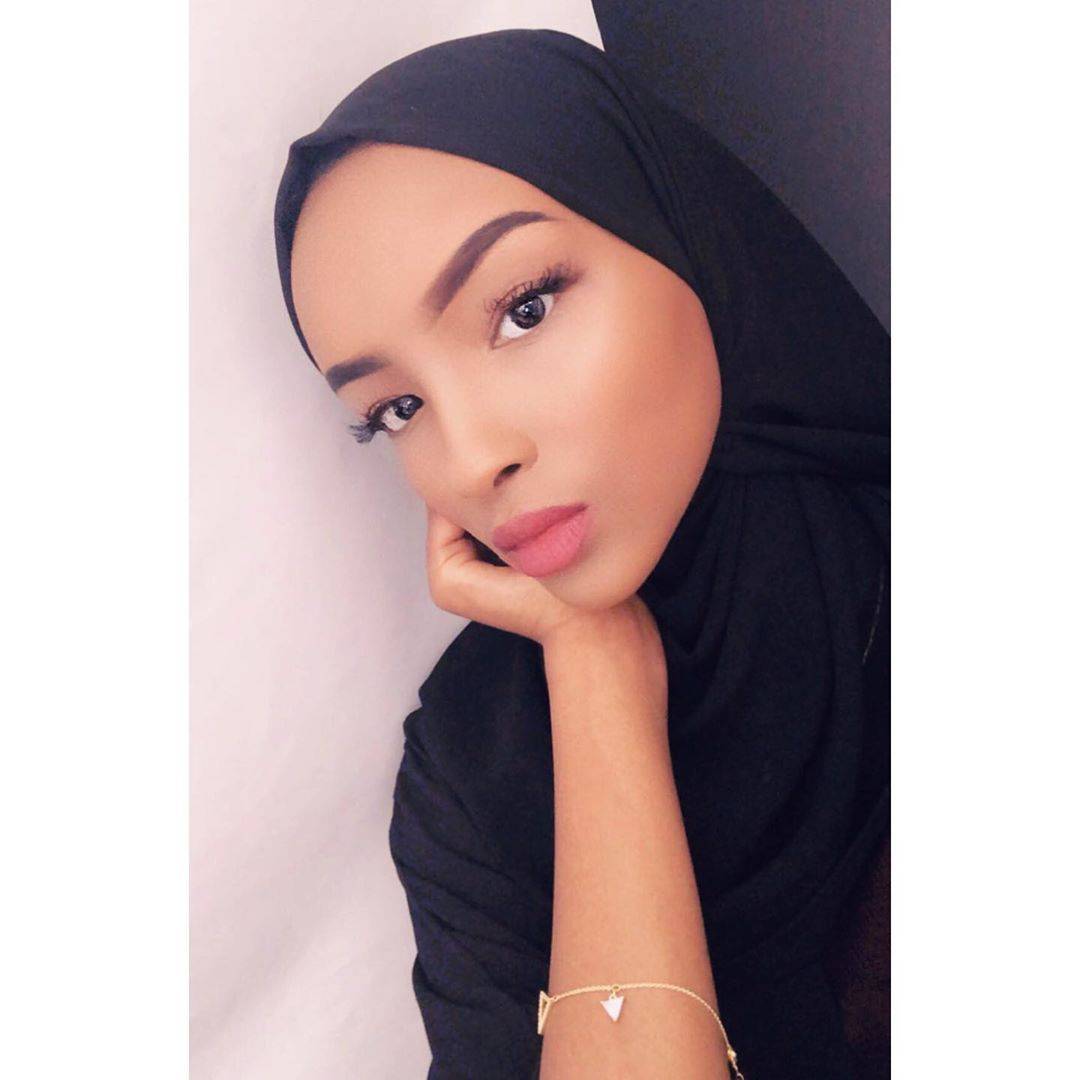 MODEL/FASHION LOVER
Instagram: @inaibrahiim

Favorite NYME: Bermuda Triangle Bracelet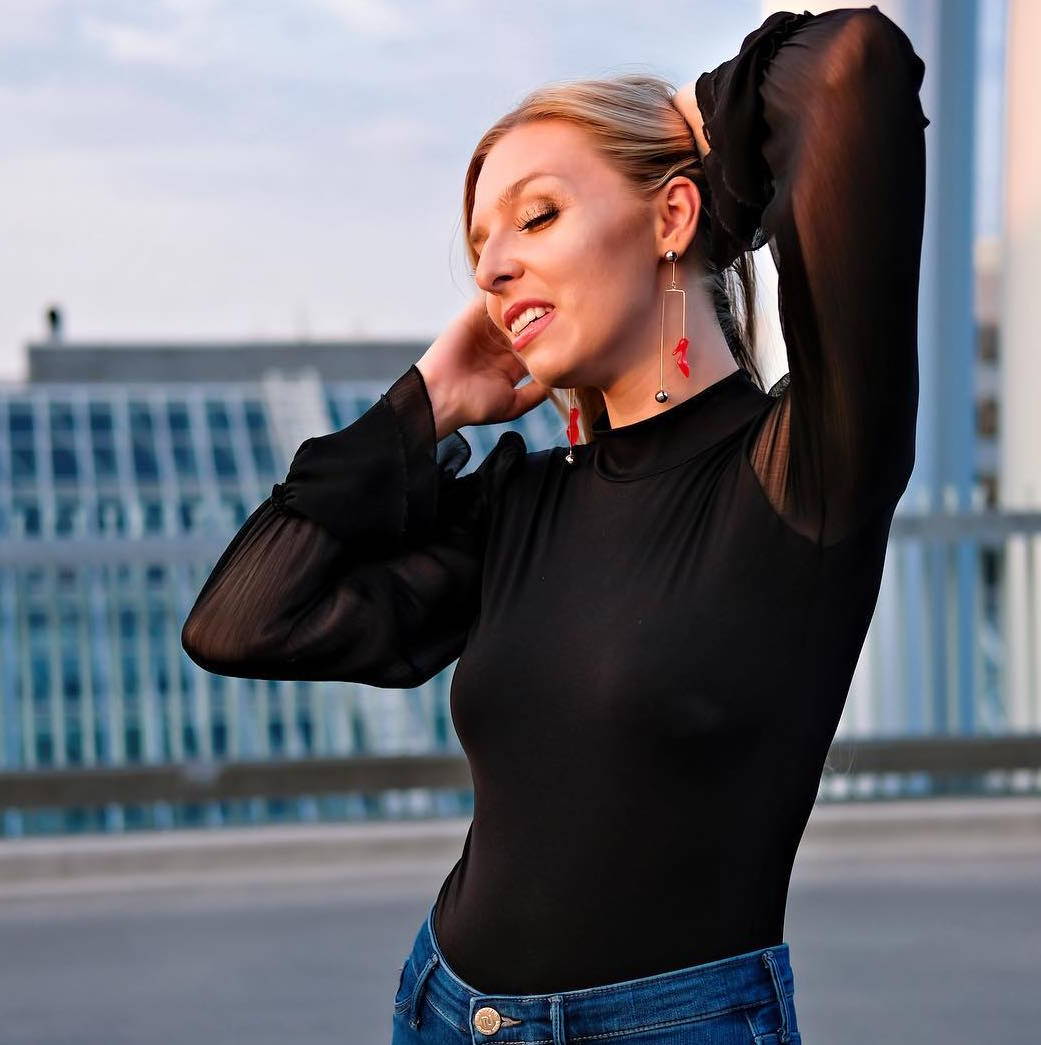 FASHION INFLUENCER
Instagram: @dreammerin
Favorite NYME: Sky High Red Heels Earrings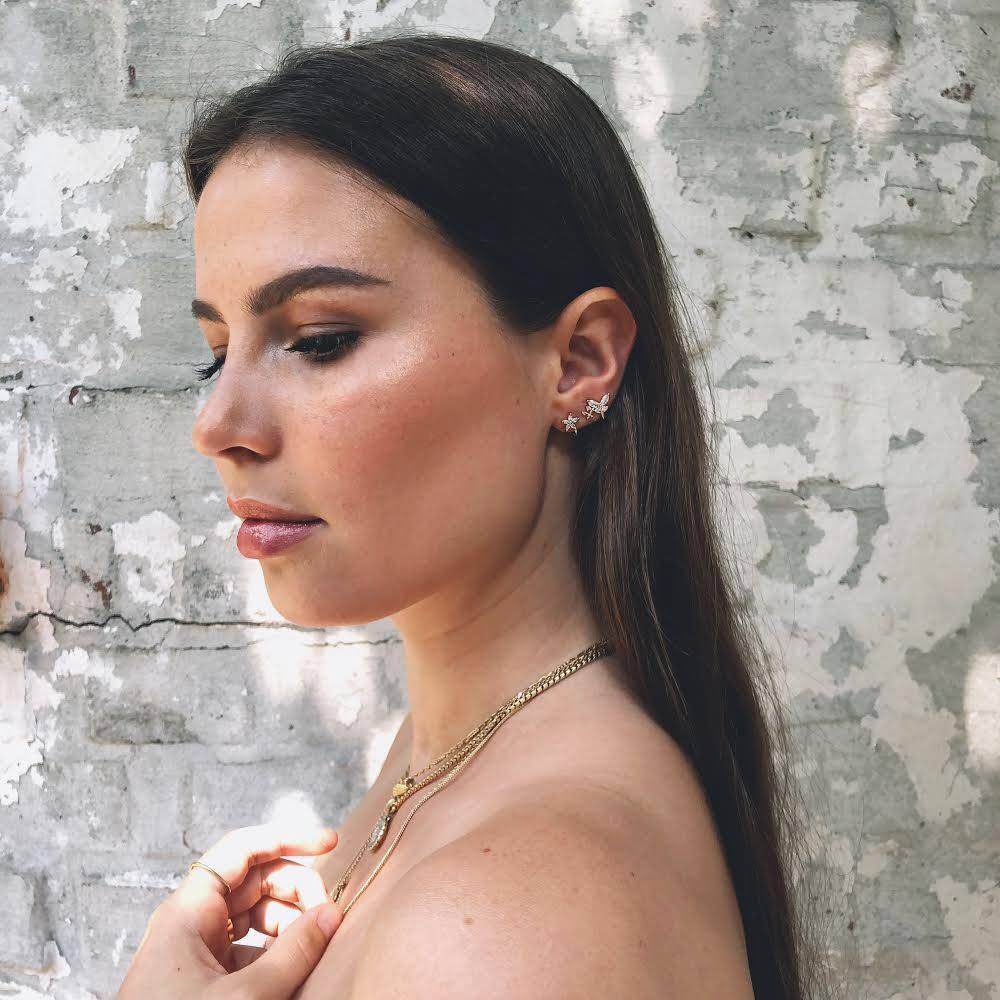 FASHION BLOGGER
Instagram: @mira_kjoeller
Favorite NYME: Happiness Butterfly Ear Pins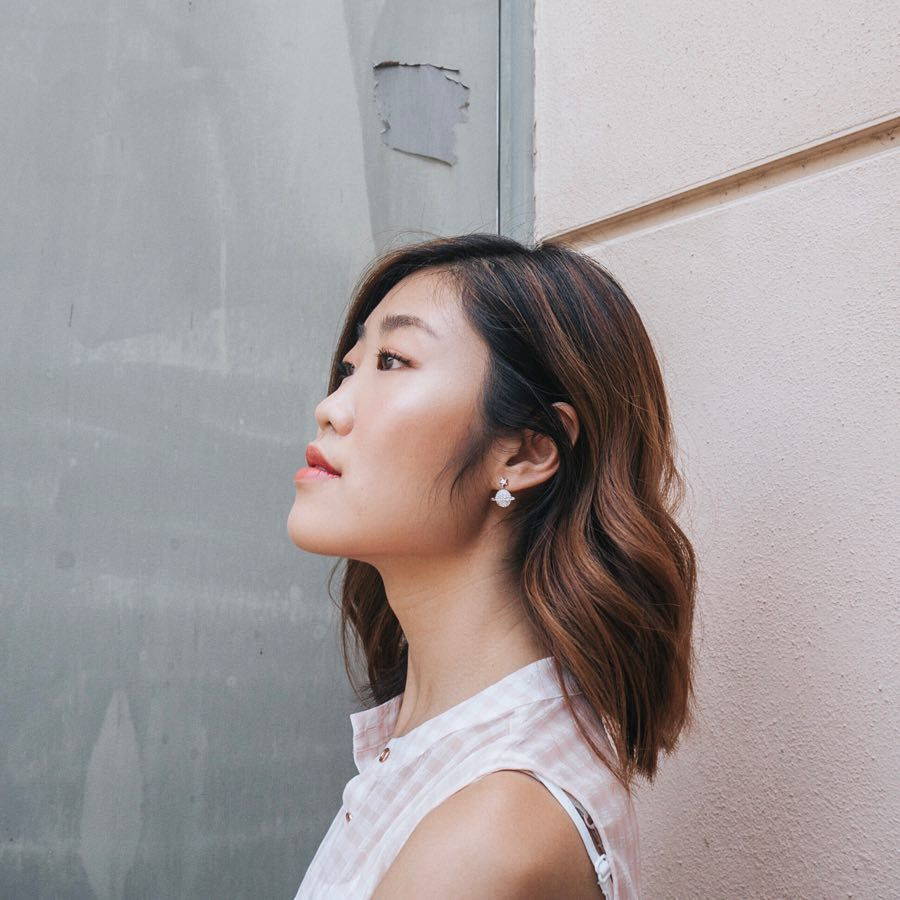 FASHION BLOGGER
Instagram: @ziweizblog

Favorite NYME: Out-of-here Earrings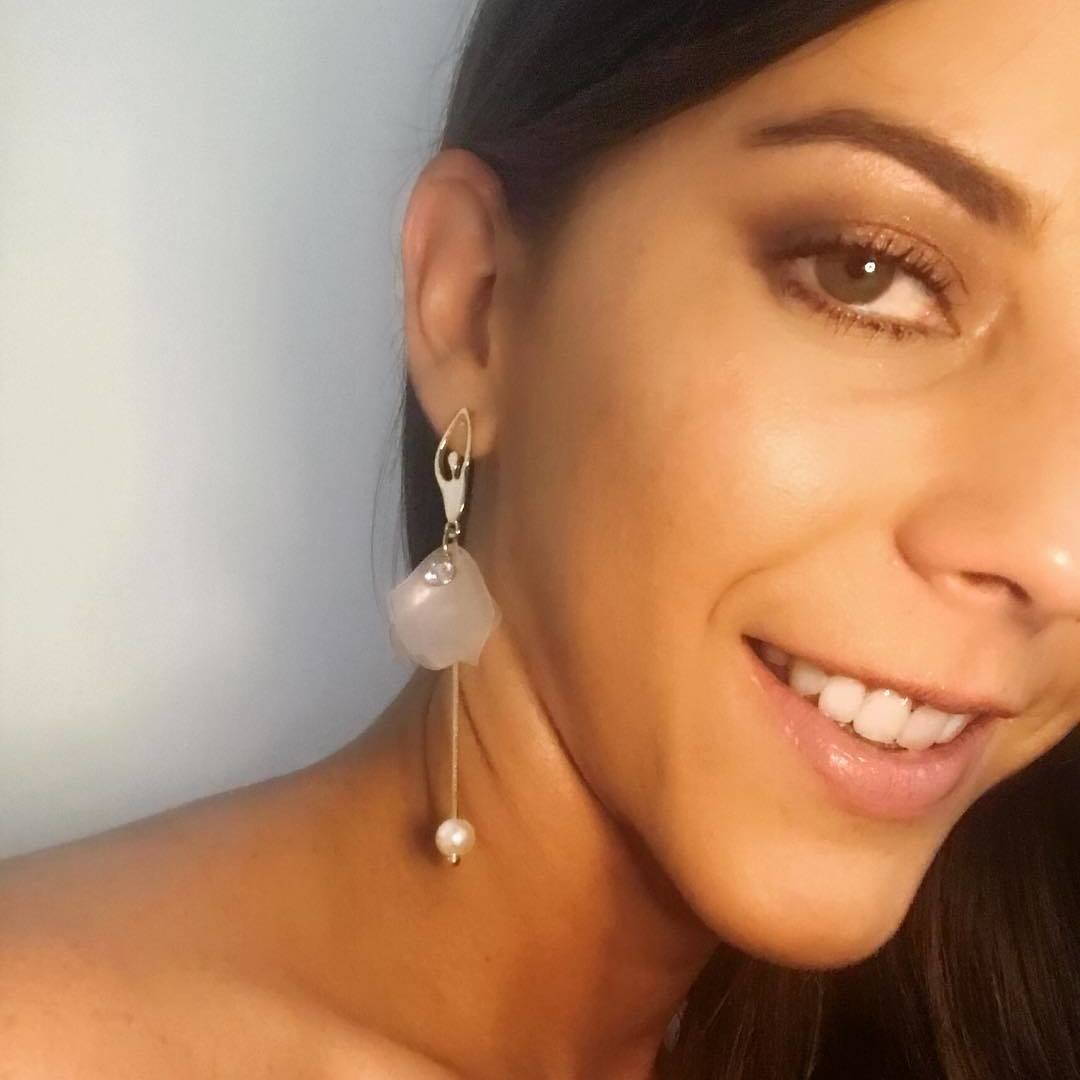 FASHION BLOGGER
Instagram: @myshoes_myself_and_i
Favorite NYME: Keep Dancing Earrings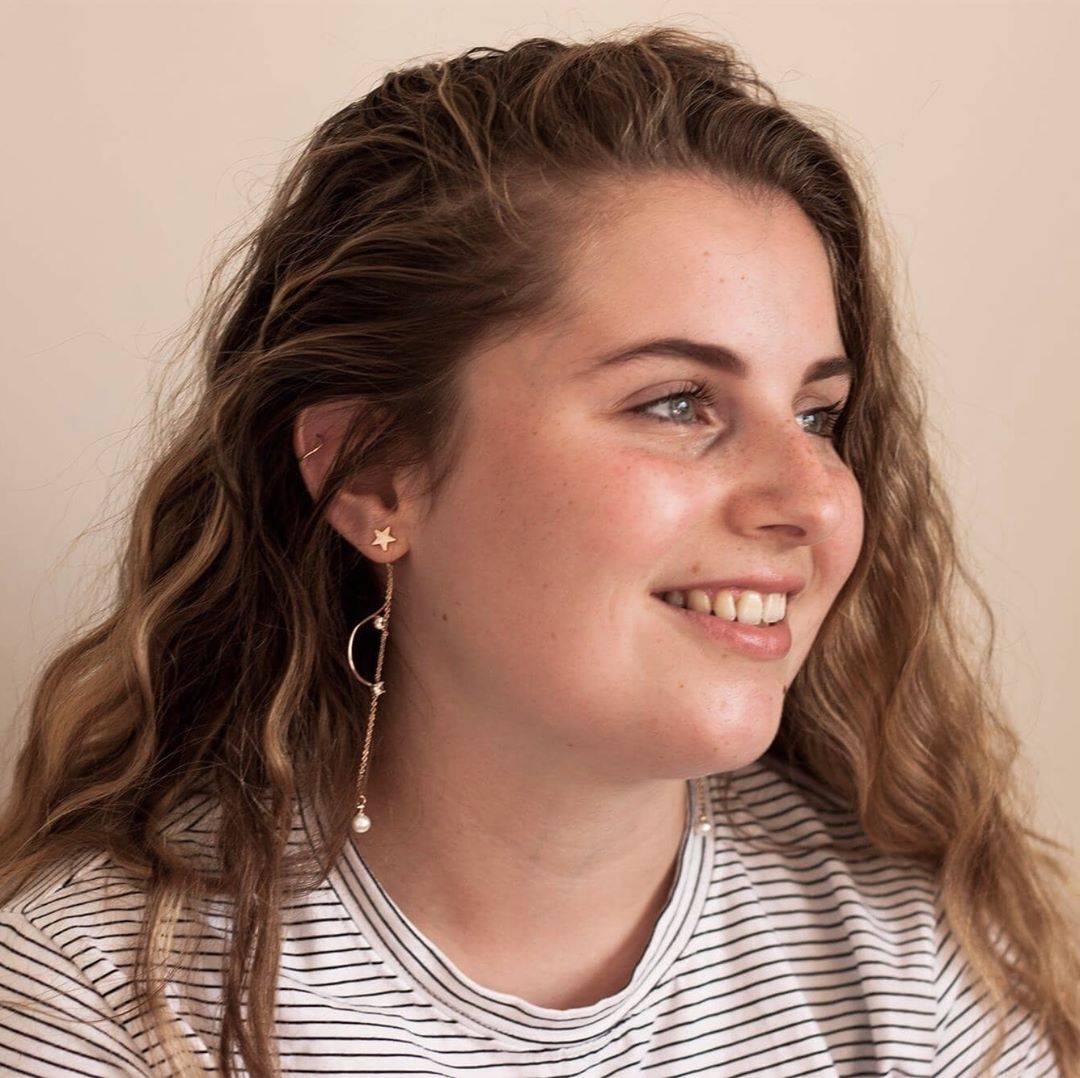 FASHION BLOGGER
Instagram: @abisblog
Favorite NYME: Out of This Galaxy Earrings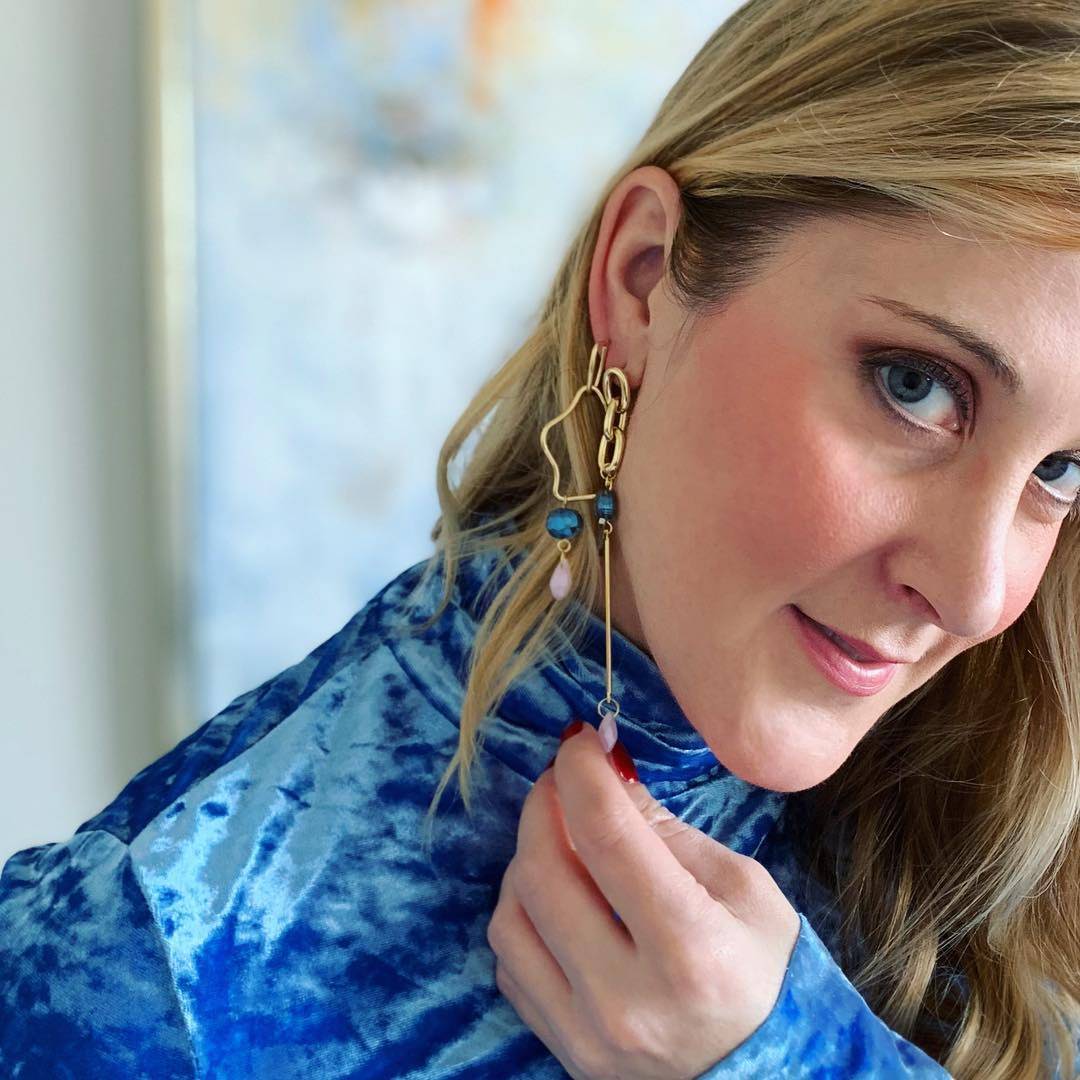 STYLE BLOGGER
Instagram: @nwbestdressed

Favorite NYME: The Pink N' The Blue Earrings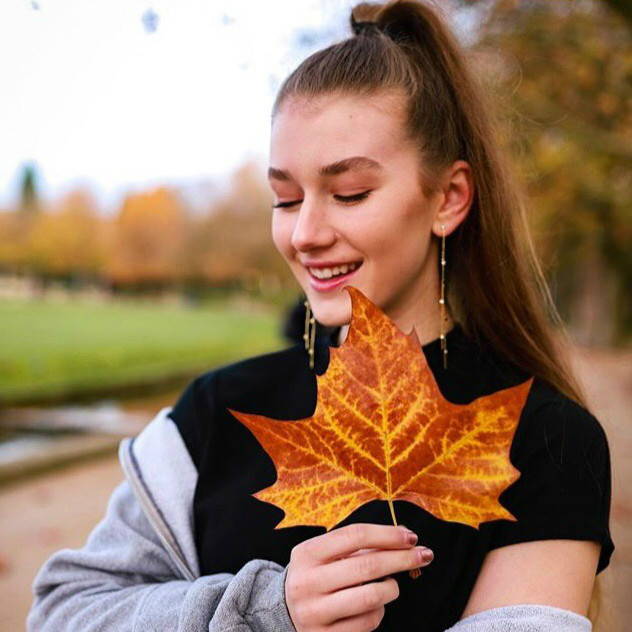 MODEL/FASHION LOVER
Instagram: @kelly_treves
Favorite NYME: Long and Happy Life Earrings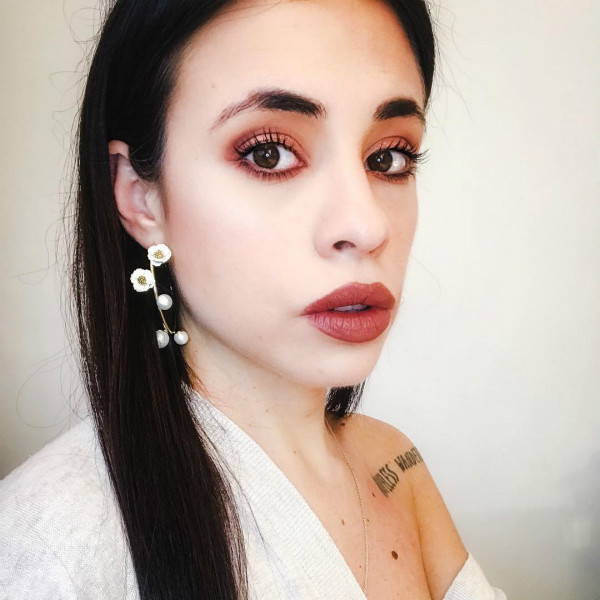 FASHION LOVER
Instagram: @upabovetheworld
Favorite NYME: Emerging Dreams Earrings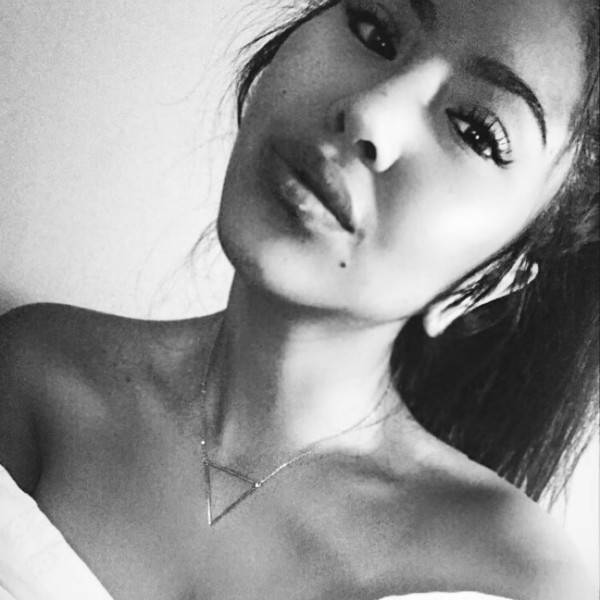 FASHION BLOGGER
Instagram: @tinapochahontas

Favorite NYME: Three-sided Sweet Necklace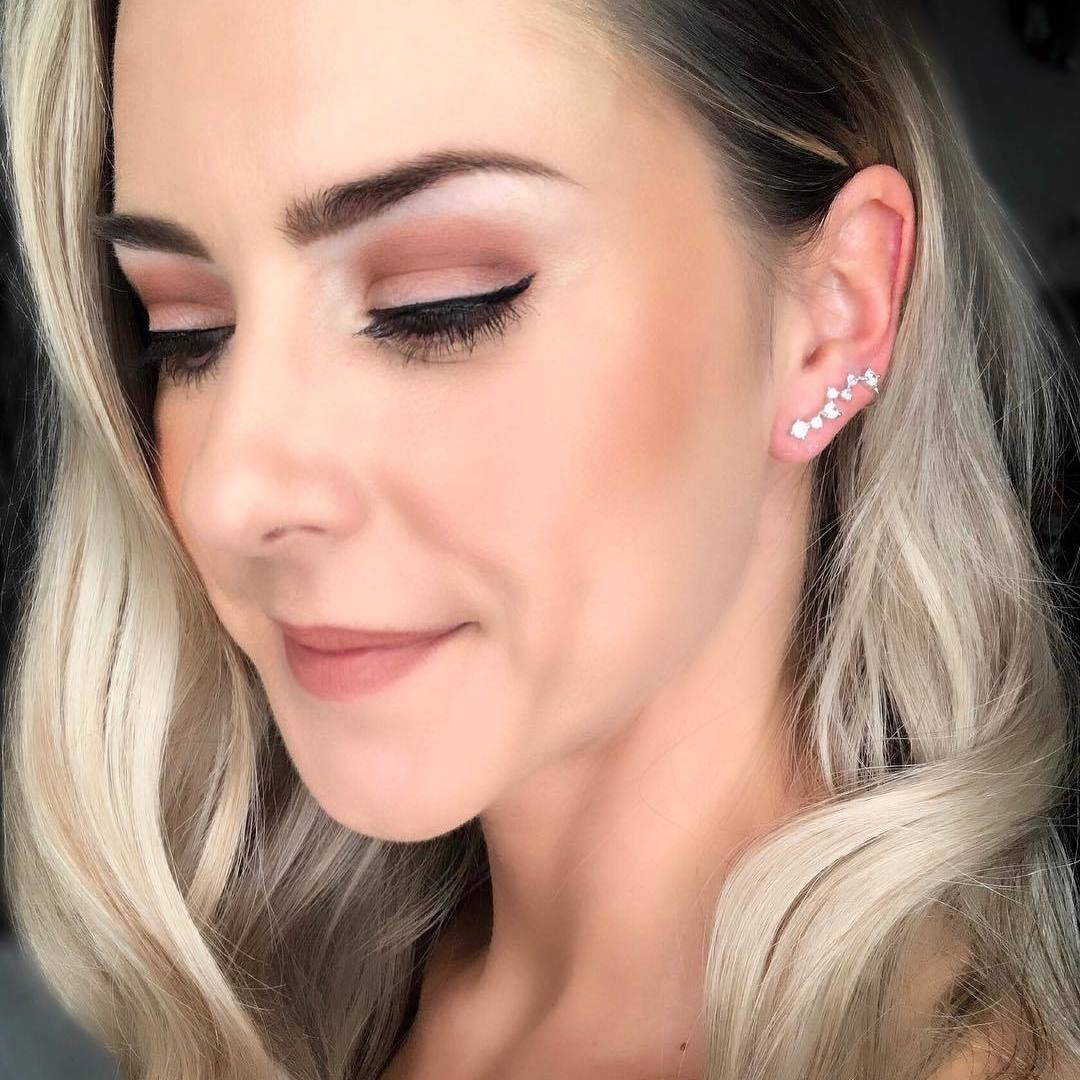 HAIR & BEAUTY BLOGGER
Instagram: @monatmewitherinfudge
Favorite NYME: Star Shining above Your Earrings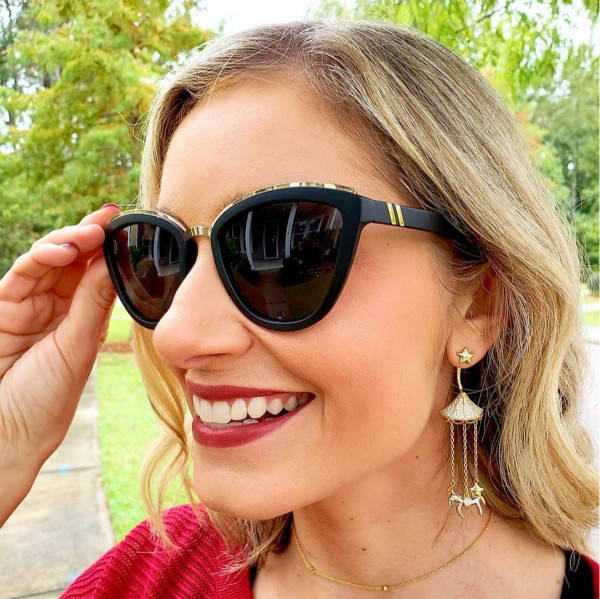 FASHION INFLUENCER
Instagram: @agirlinshades
Favorite NYME: Life's a Dream Earrings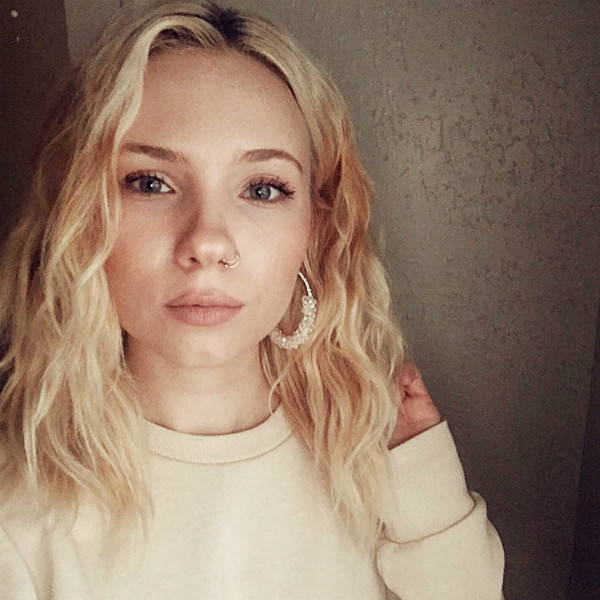 FASHION LOVER
Instagram: @ash_casperson

Favorite NYME: Everything Circles Back Earrings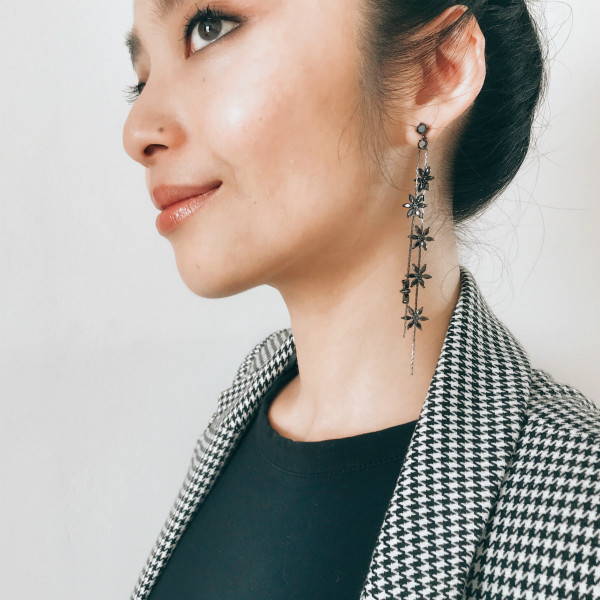 FASHION BLOGGER
Instagram: @ashleysnashleys
Favorite NYME: Gentle Willows Earrings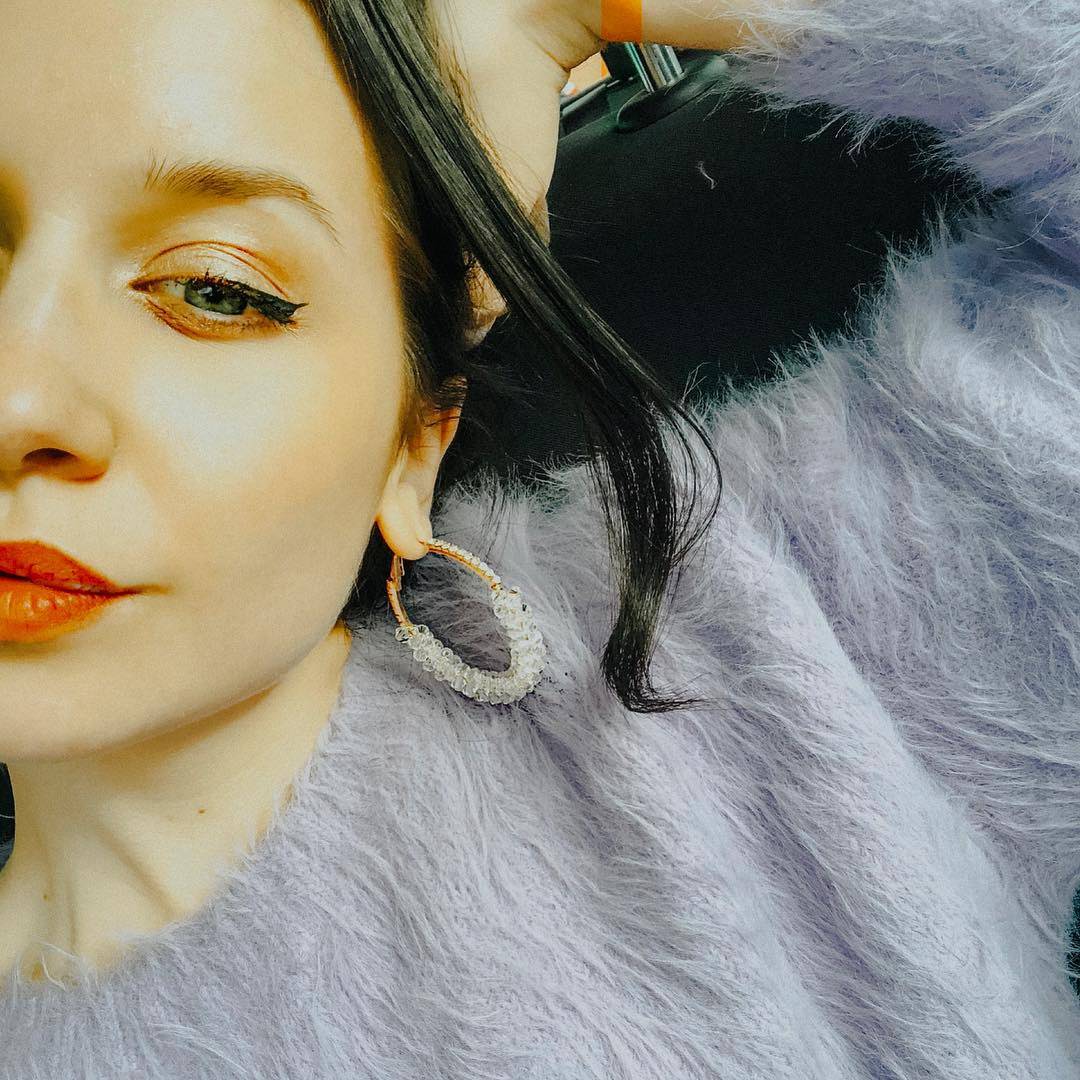 FASHION BLOGGER
Instagram: @nika.richii
Favorite NYME: Everything Circles Back Earrings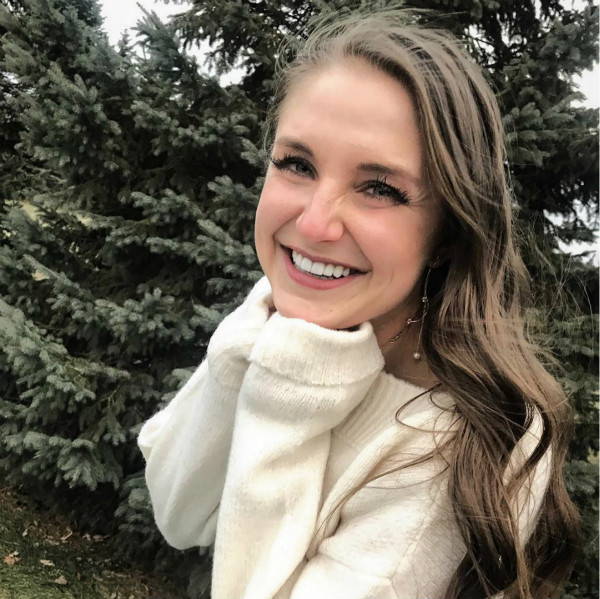 FASHION BLOGGER
Instagram: @reickhoff

Favorite NYME: Out of This Galaxy Earrings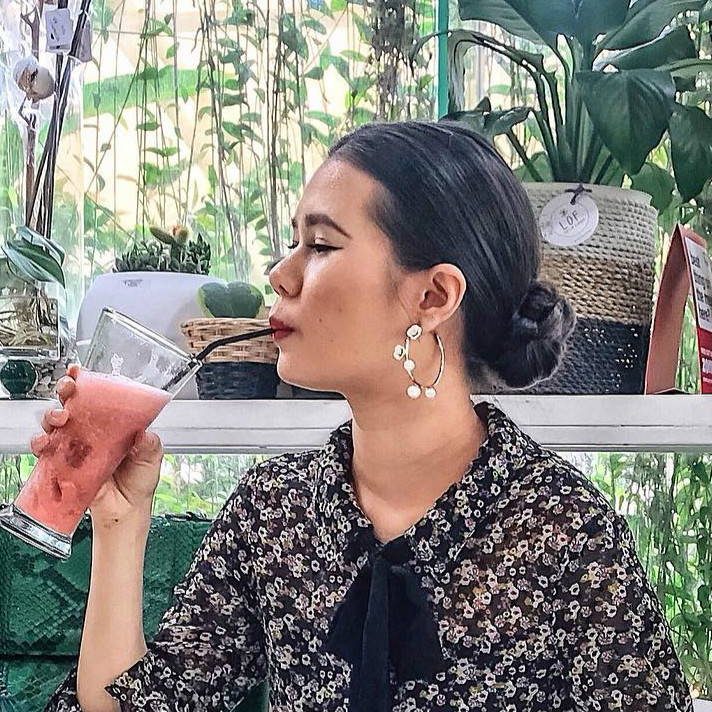 FASHION BLOGGER
Instagram: @nathalie__ale
Favorite NYME: Emerging Dreams Earrings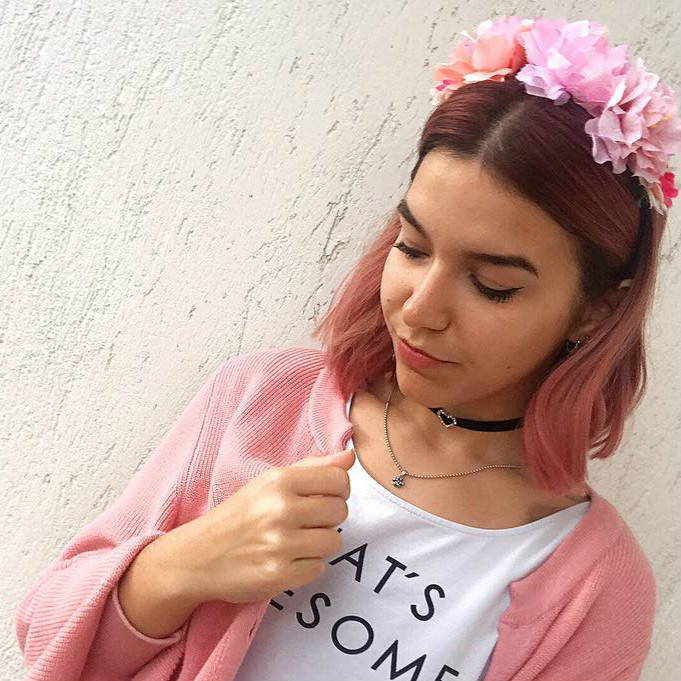 FASHION BLOGGER
Instagram: @simoblabla
Favorite NYME: A Little Love Necklace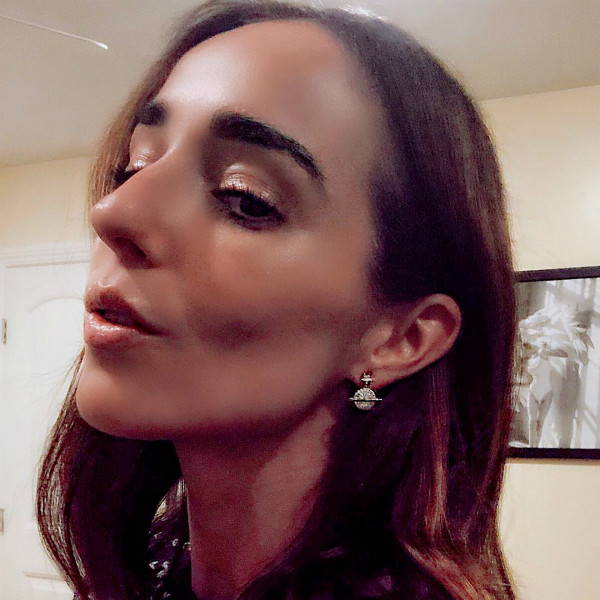 FASHION LOVER
Instagram: @styledespresso

Favorite NYME: Out-of-here Earrings
FASHION LOVER
Instagram: @__chloexchloe__
Favorite NYME: Spring by the Lake Earrings
FASHION LOVER
Instagram: @Maluhenao
Favorite NYME: Aiming for Success Earrings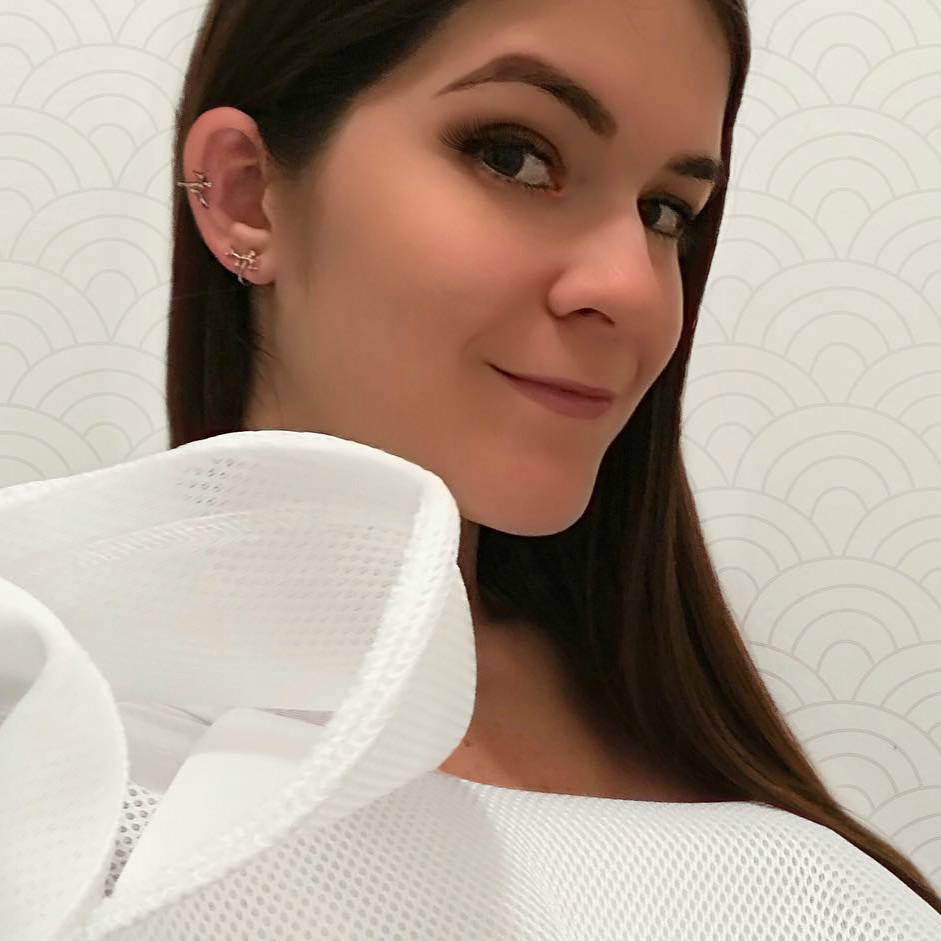 FASHION BLOGGER
Instagram: @edscarpati

Favorite NYME: 12 Zodiac Ear Pins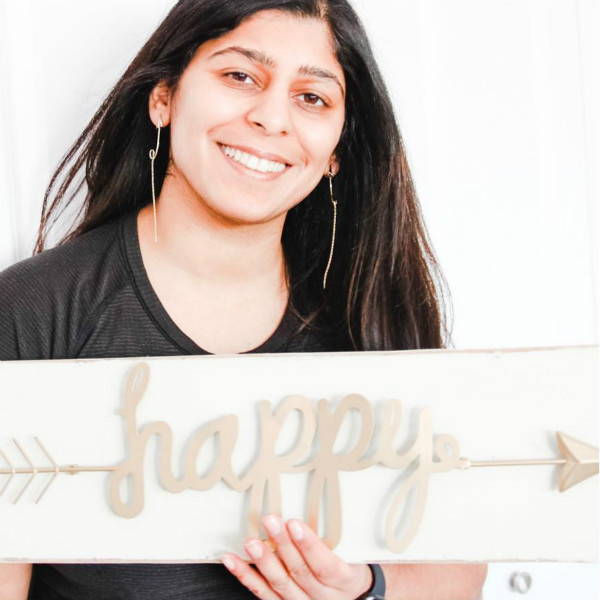 FASHION BLOGGER
Instagram: @sunchspot
Favorite NYME: Aiming for Success Earrings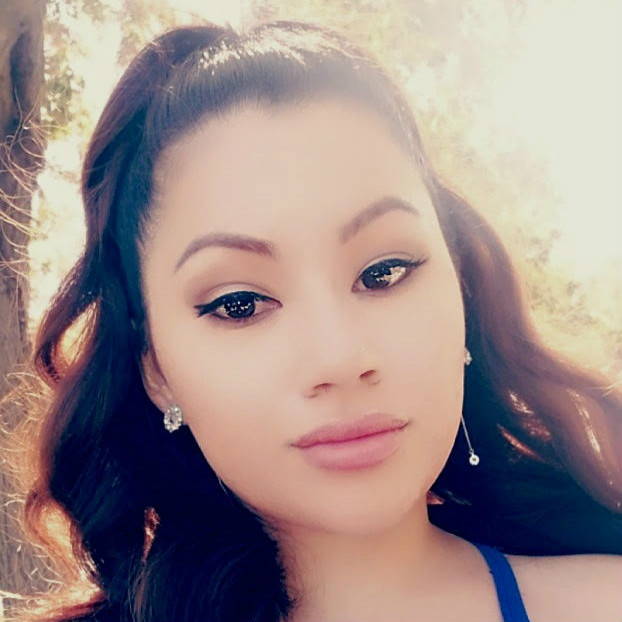 FASHION LOVER
Instagram: @sheisimmaculate
Favorite NYME: Wish Will Earrings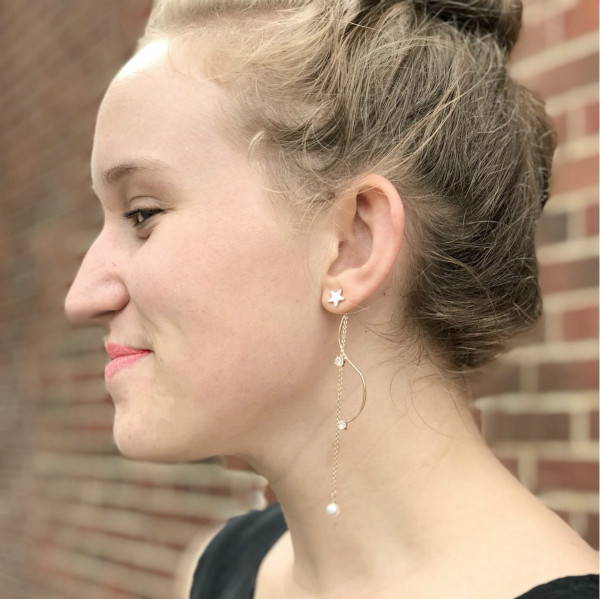 FASHION LOVER
Instagram: @_emilyeagle_

Favorite NYME: Out of This Galaxy Earrings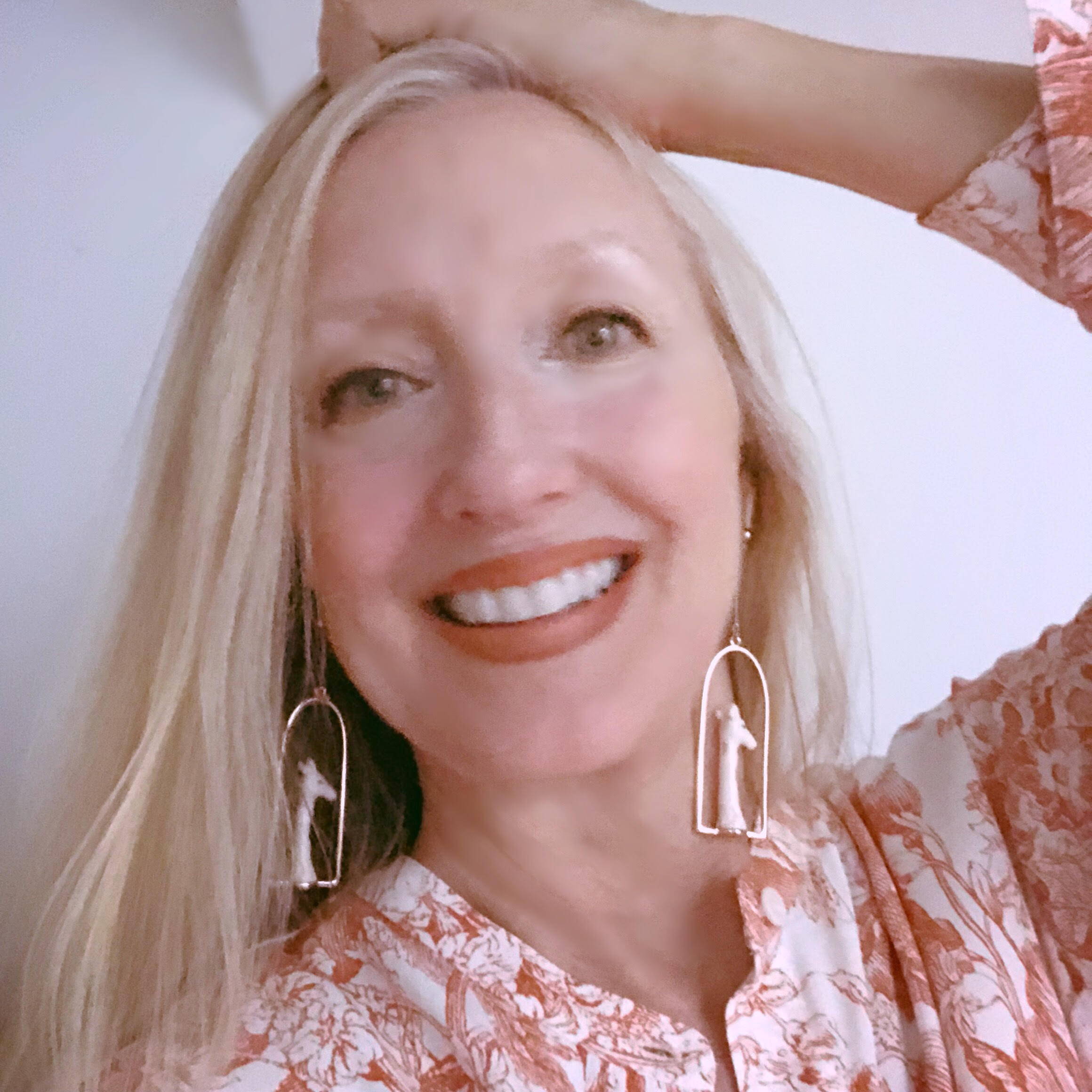 FASHION BLOGGER
Instagram: @the_thread_edit
Favorite NYME: Giraffe from the Window Earrings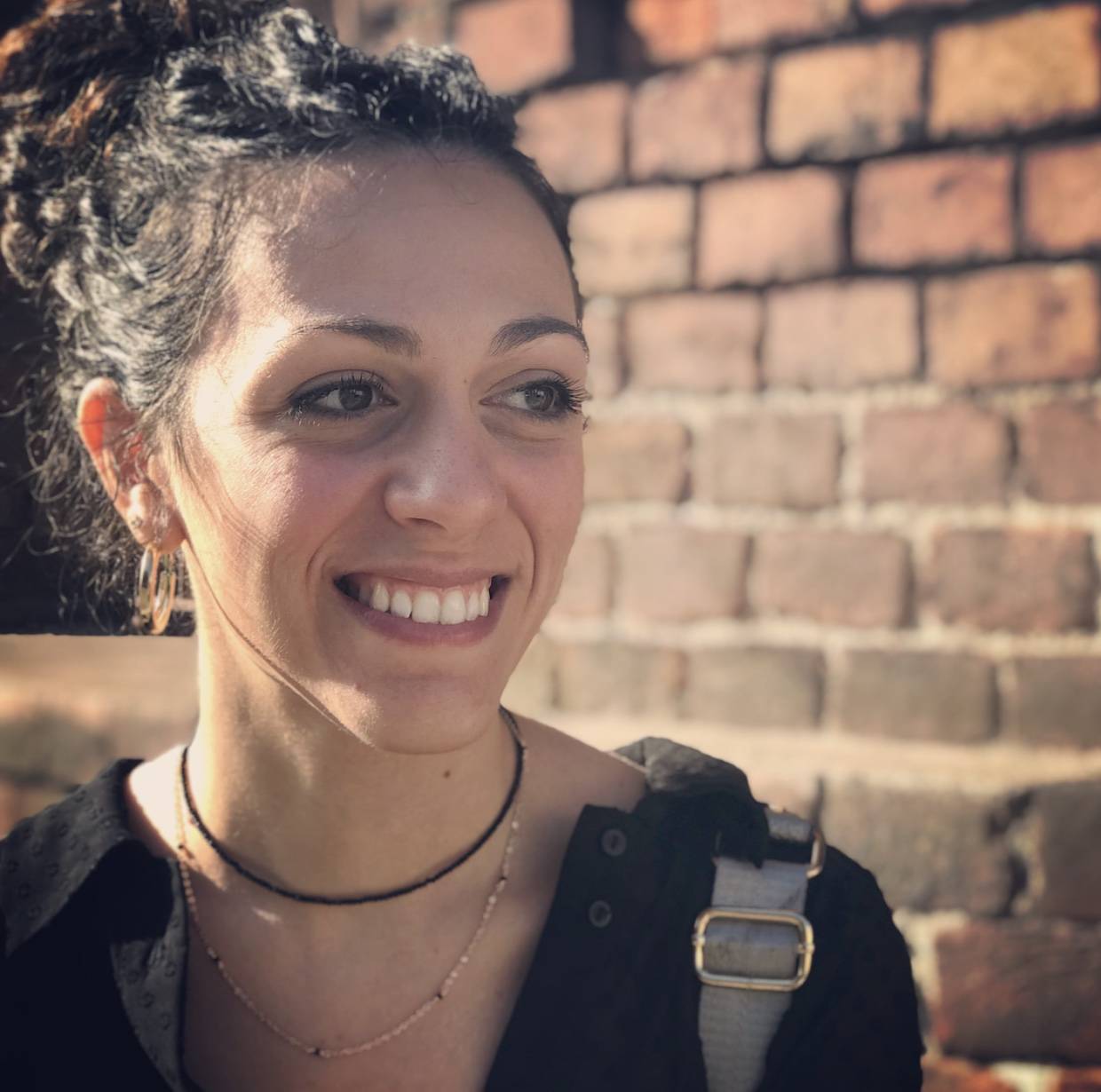 FASHION LOVER
Instagram: @tammyfe
Favorite NYME: Black & Gold Forever Double Choker Necklace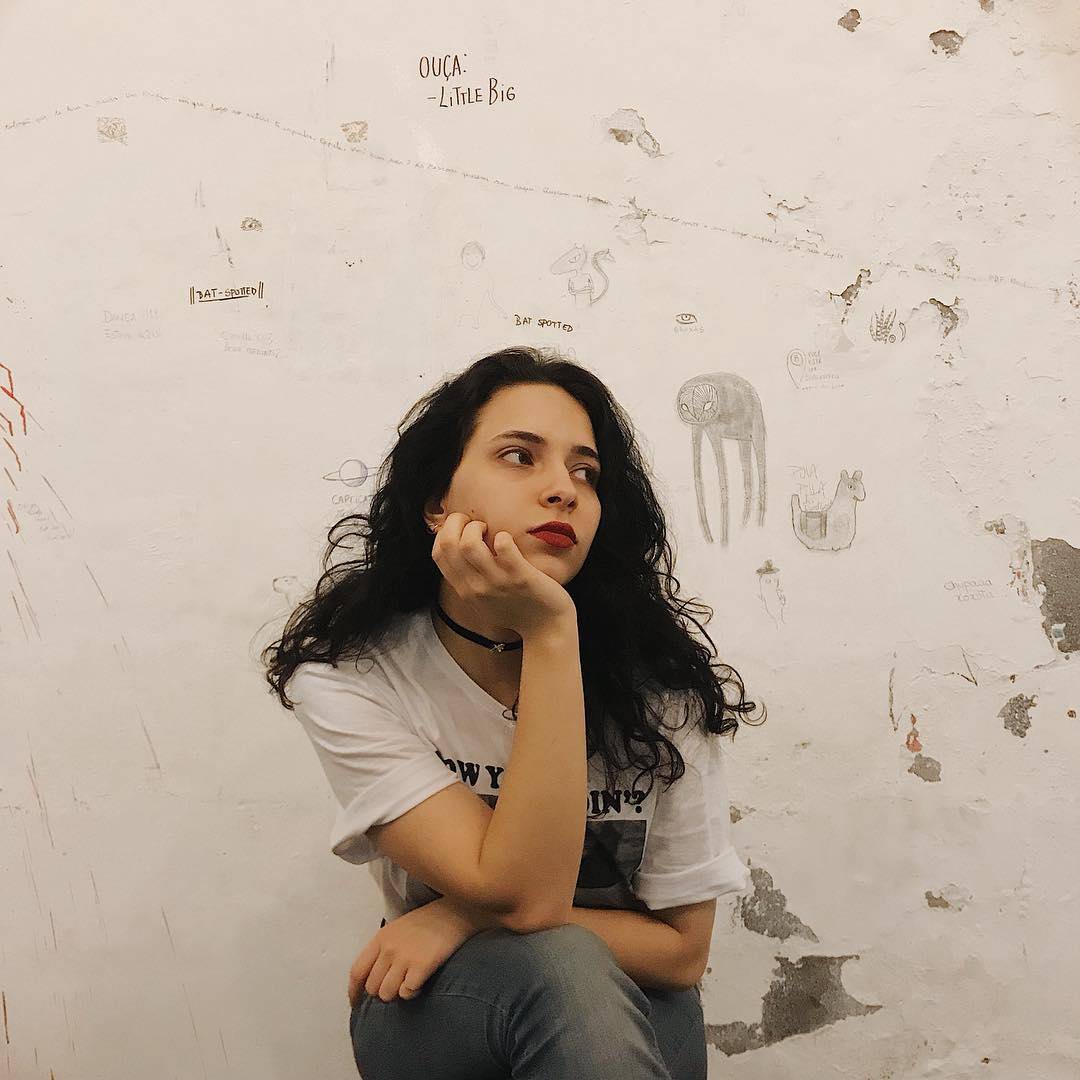 FASHION BLOGGER
Instagram: @la.scarlatte

Favorite NYME: Happy Bee Choker Necklace
FASHION LOVER
Instagram: @alexandraprestan
Favorite NYME: Sky High Red Heels Earrings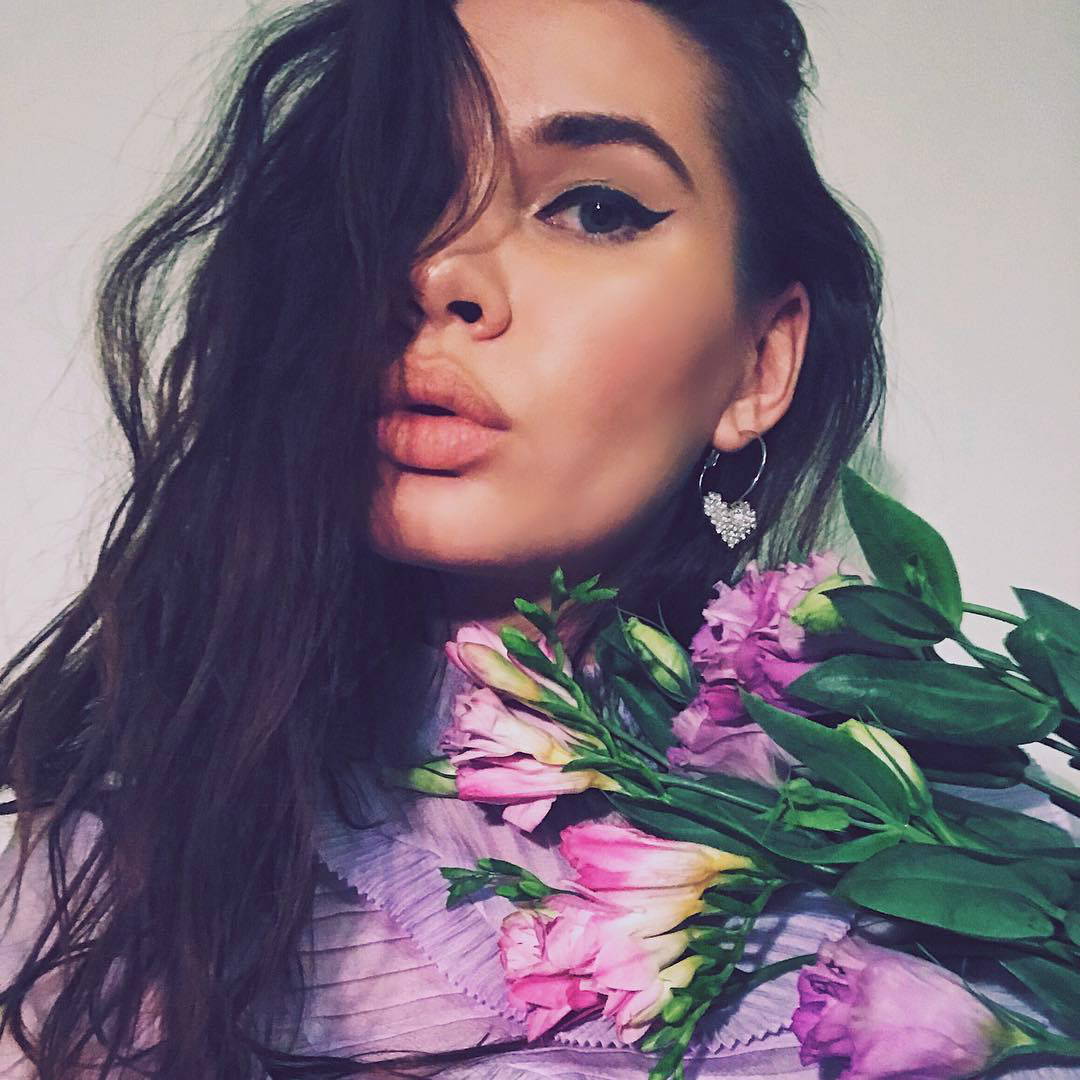 FASHION BLOGGER
Instagram: @olya.lyamur
Favorite NYME: Perfect Hearts Earrings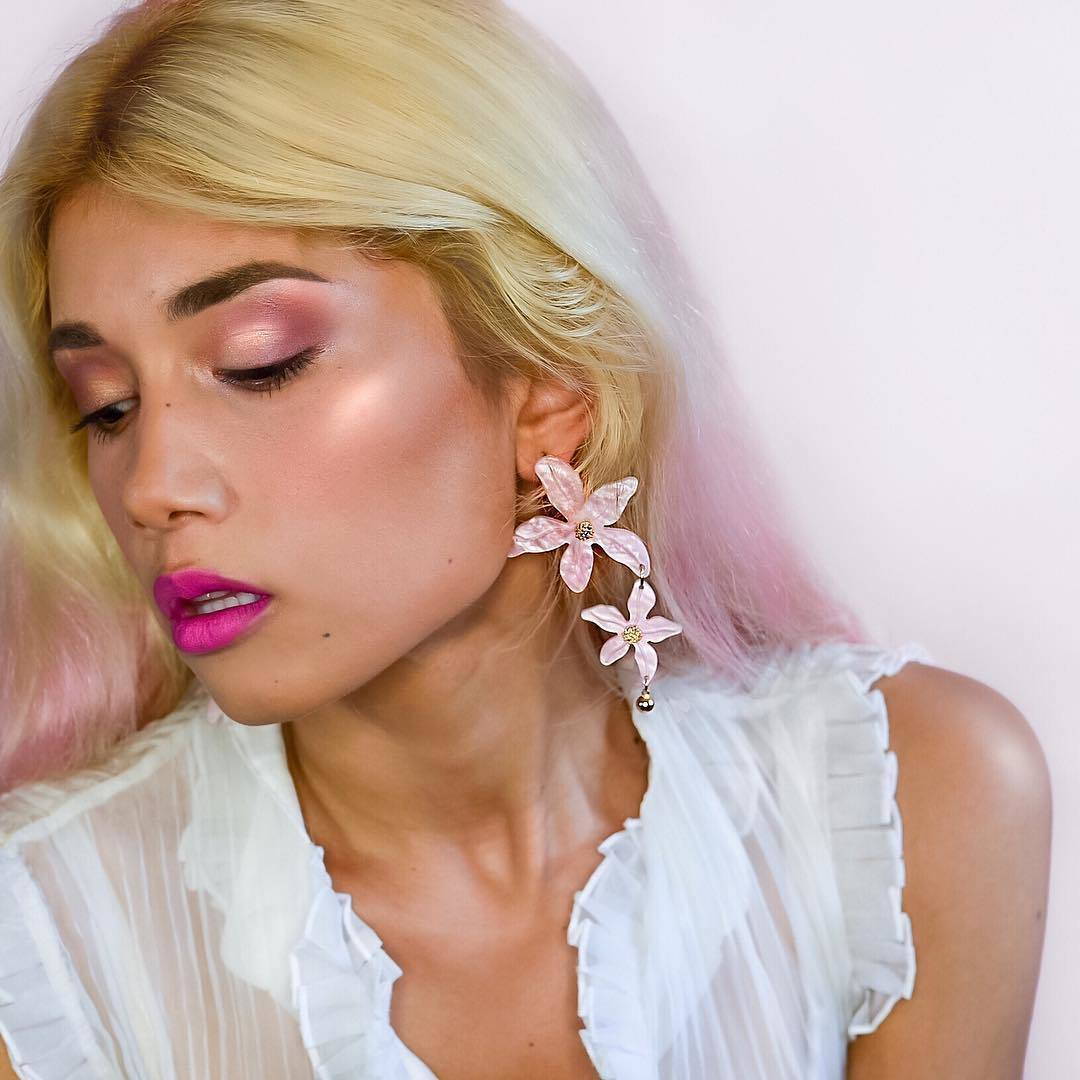 FASHION BLOGGER
Instagram: @fashionfabnews

Favorite NYME: Vacation Peace Flowers Earrings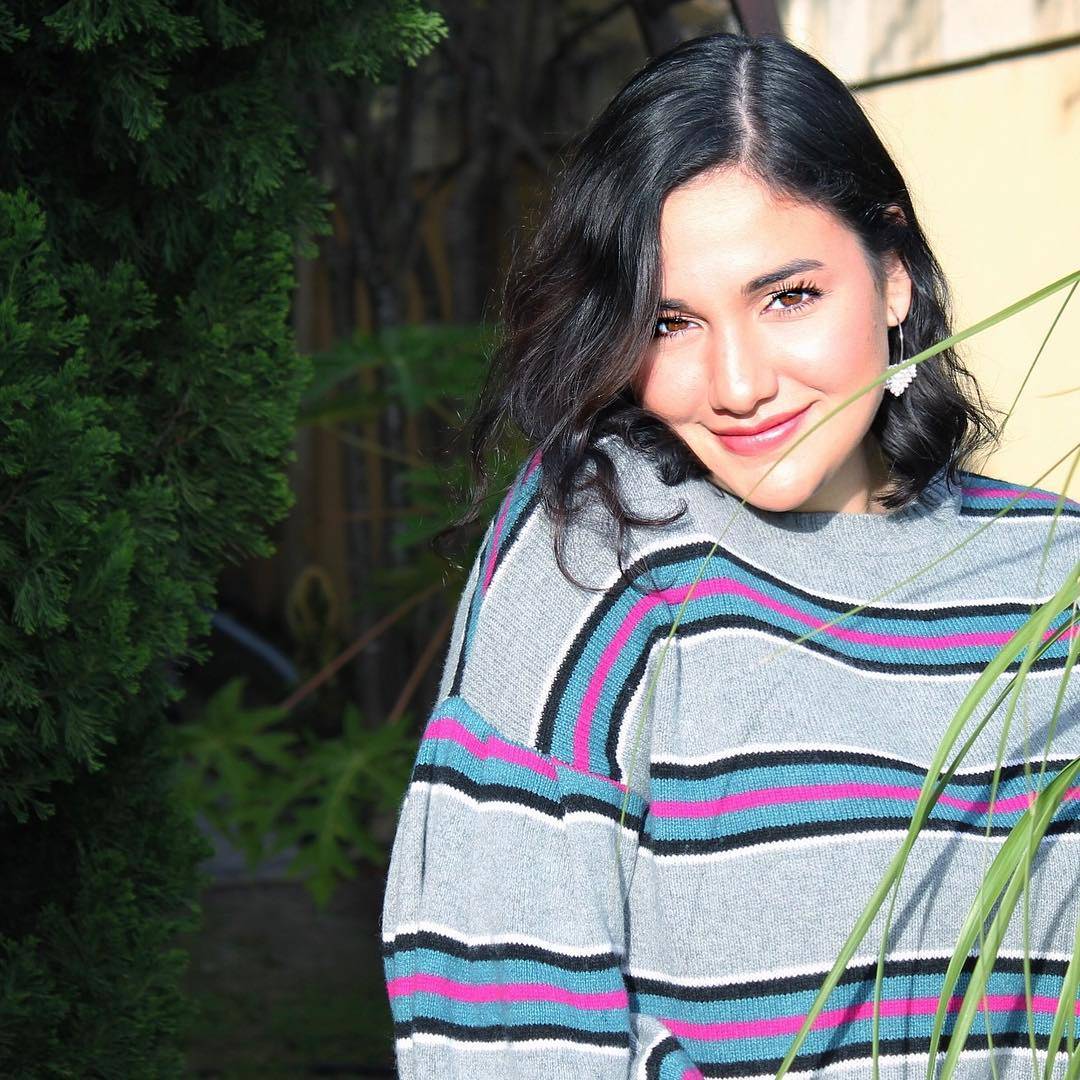 FASHION LOVER
Instagram: @andreatalksalottt
Favorite NYME: Perfect Hearts Earrings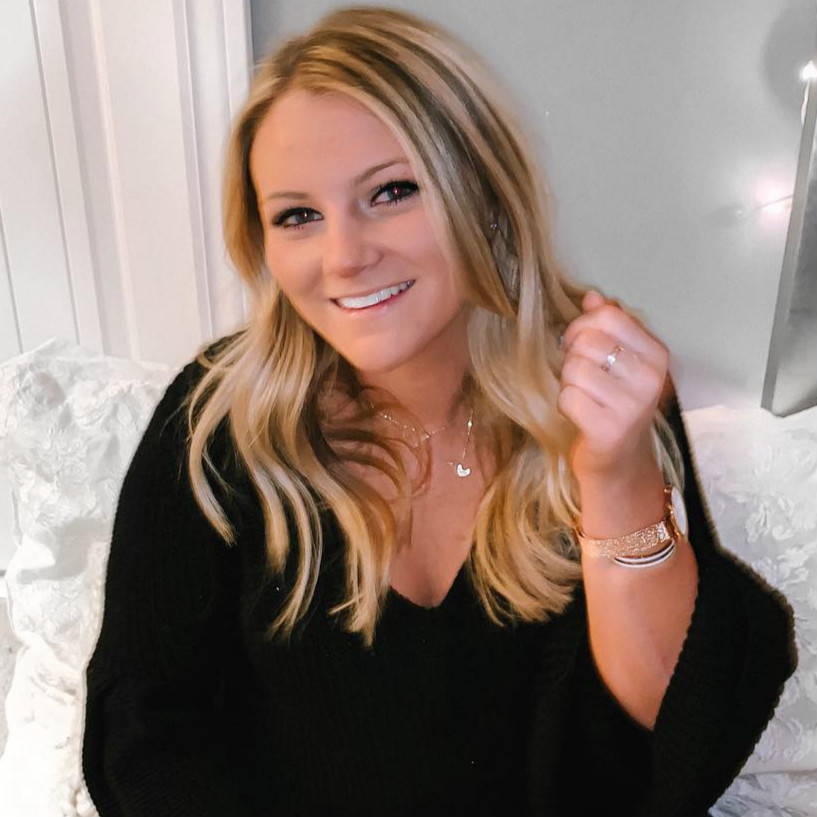 FASHION BLOGGER
Instagram: @just.jamiepeyton
Favorite NYME: Sun and Moon Layer Necklace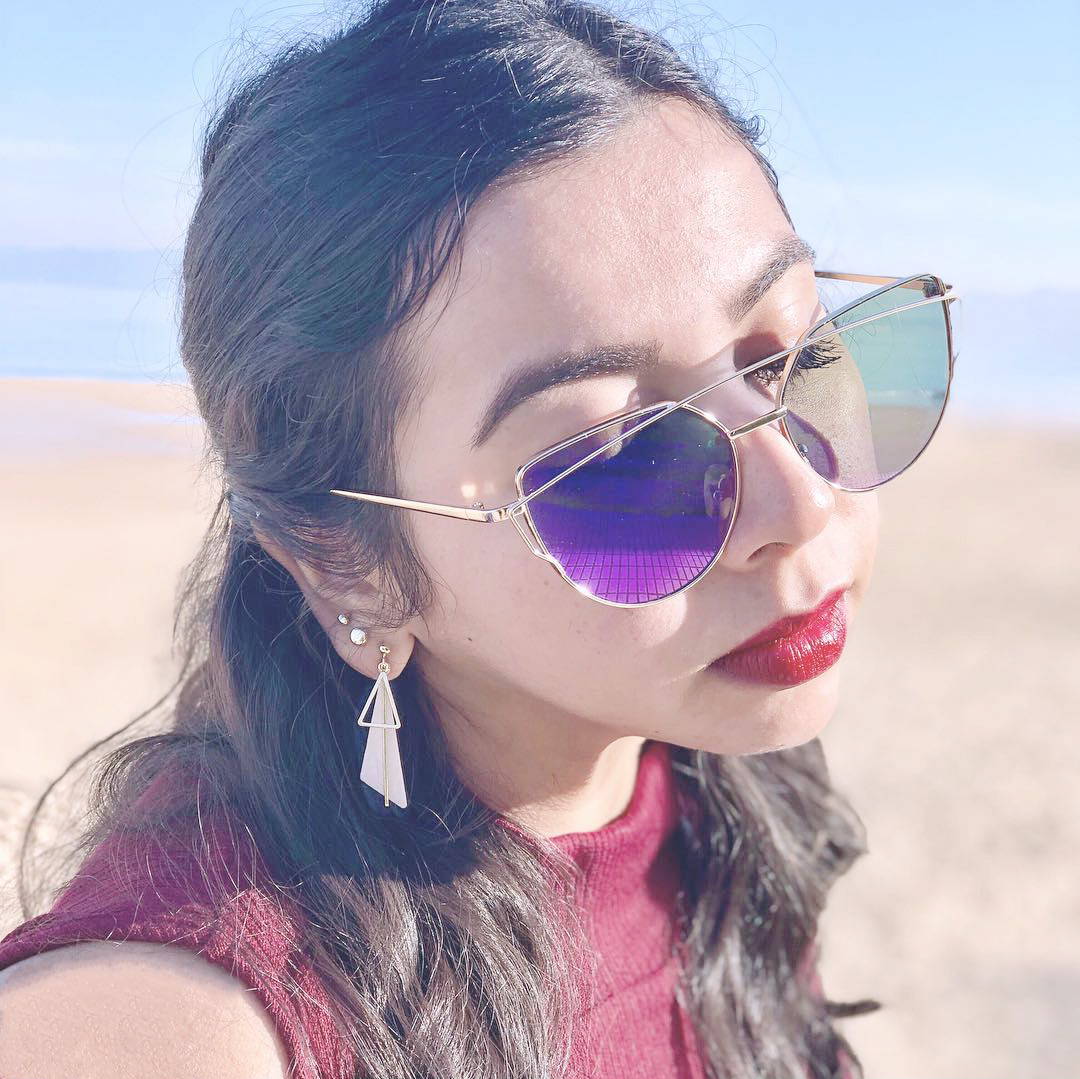 FASHION BLOGGER
Instagram: @m.lizalcantar

Favorite NYME: Shape Shifter Earrings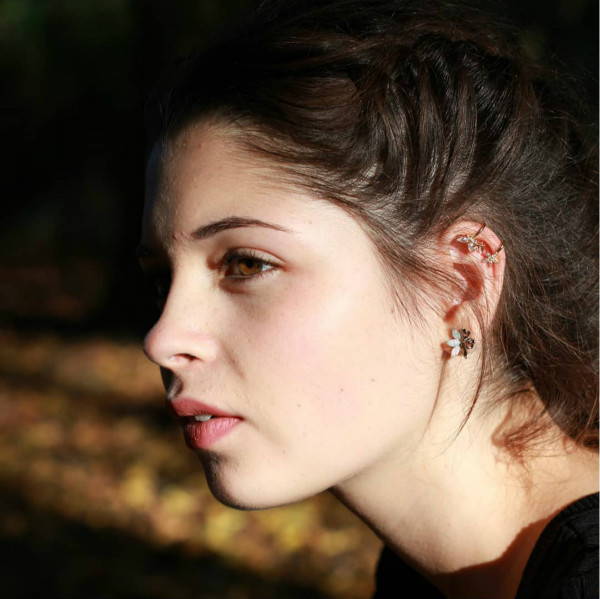 FASHION BLOGGER
Instagram: @mimi_elisavintage
Favorite NYME: Happiness Butterfly Ear Pins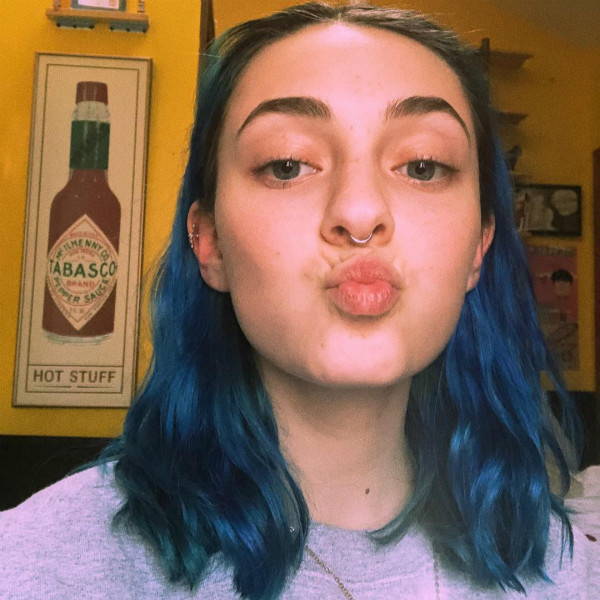 FASHION BLOGGER
Instagram: @lilyjerome
Favorite NYME: 12 Zodiac Ear Pins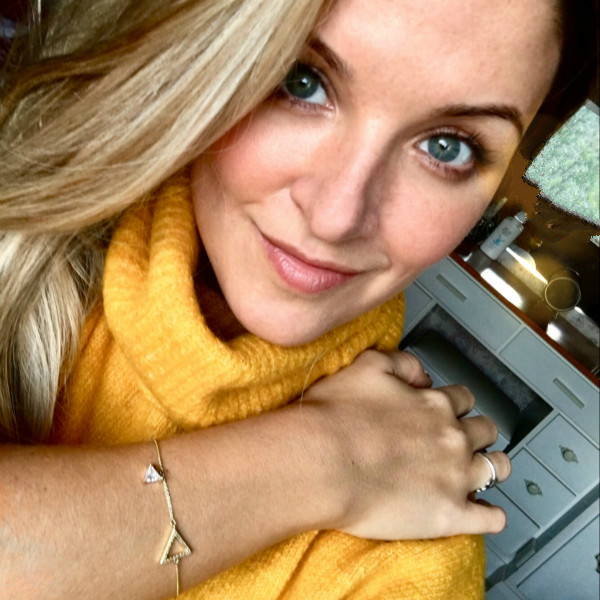 FASHION LOVER
Instagram: @mrs_rabbitts

Favorite NYME: Bermuda Triangle Bracelet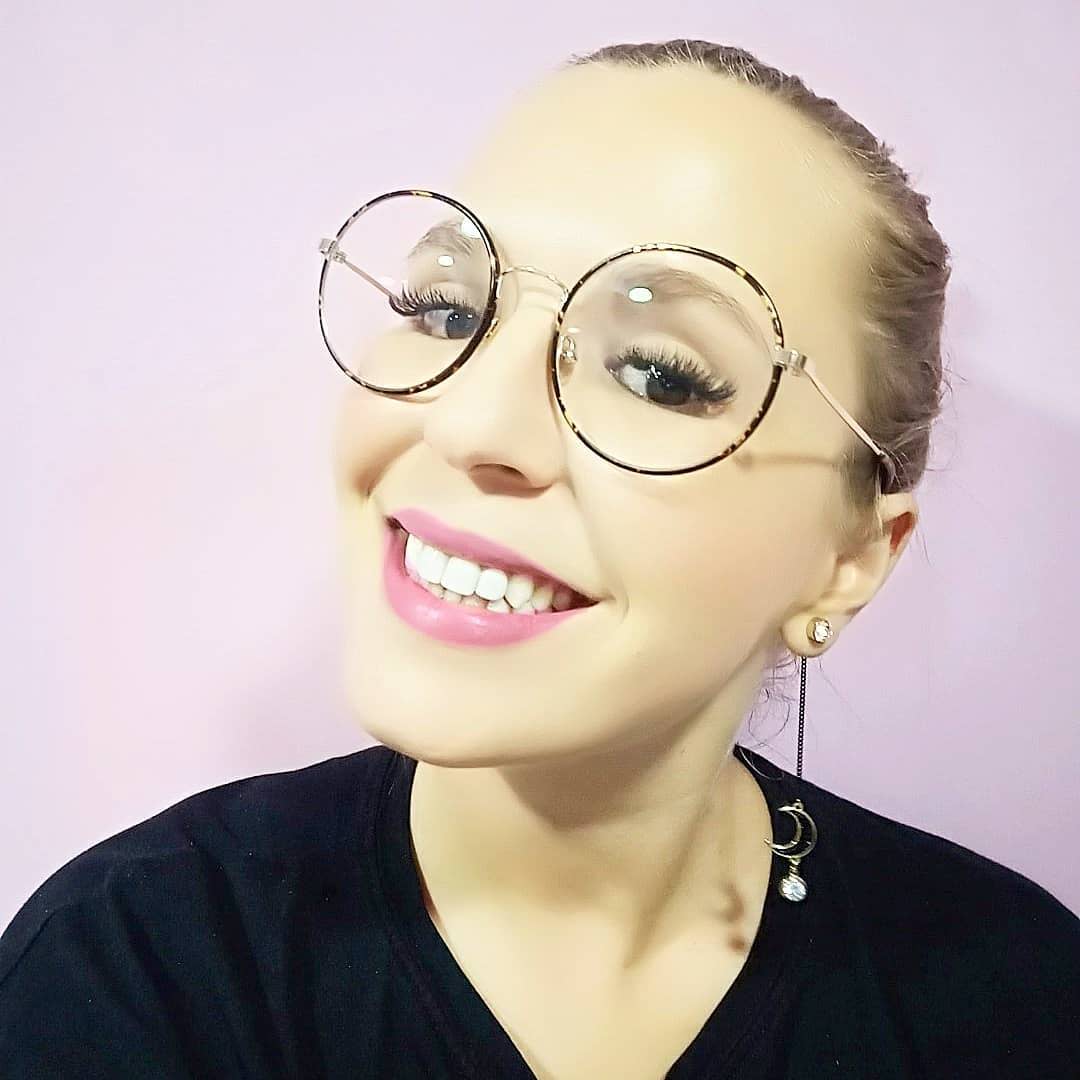 FASHION BLOGGER
Instagram: @lawyerandchic
Favorite NYME: Dark Yet Lovely Earrings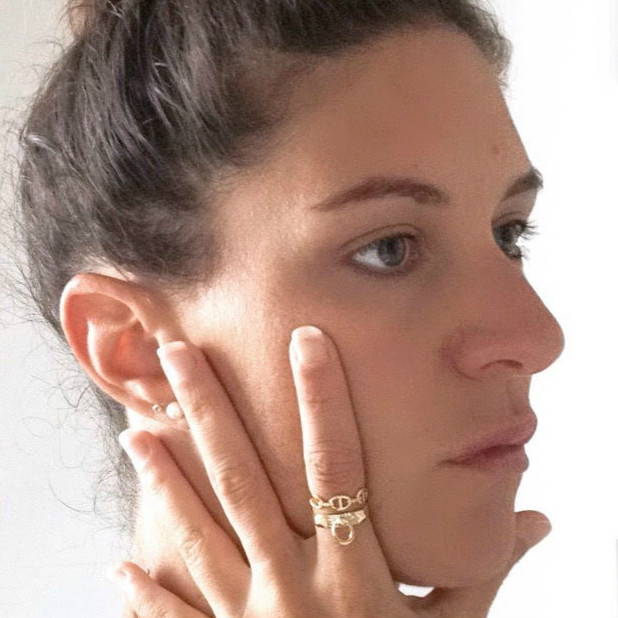 FASHION LOVER
Instagram: @bada_bouilles
Favorite NYME: Golden Couple Ring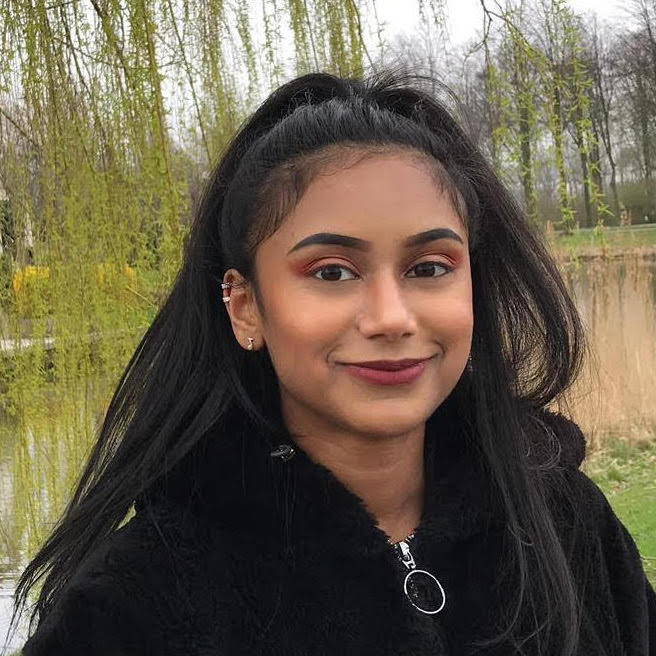 FASHION LOVER
Instagram: @officialkajal

Favorite NYME: Chirp Chirp Ear Pins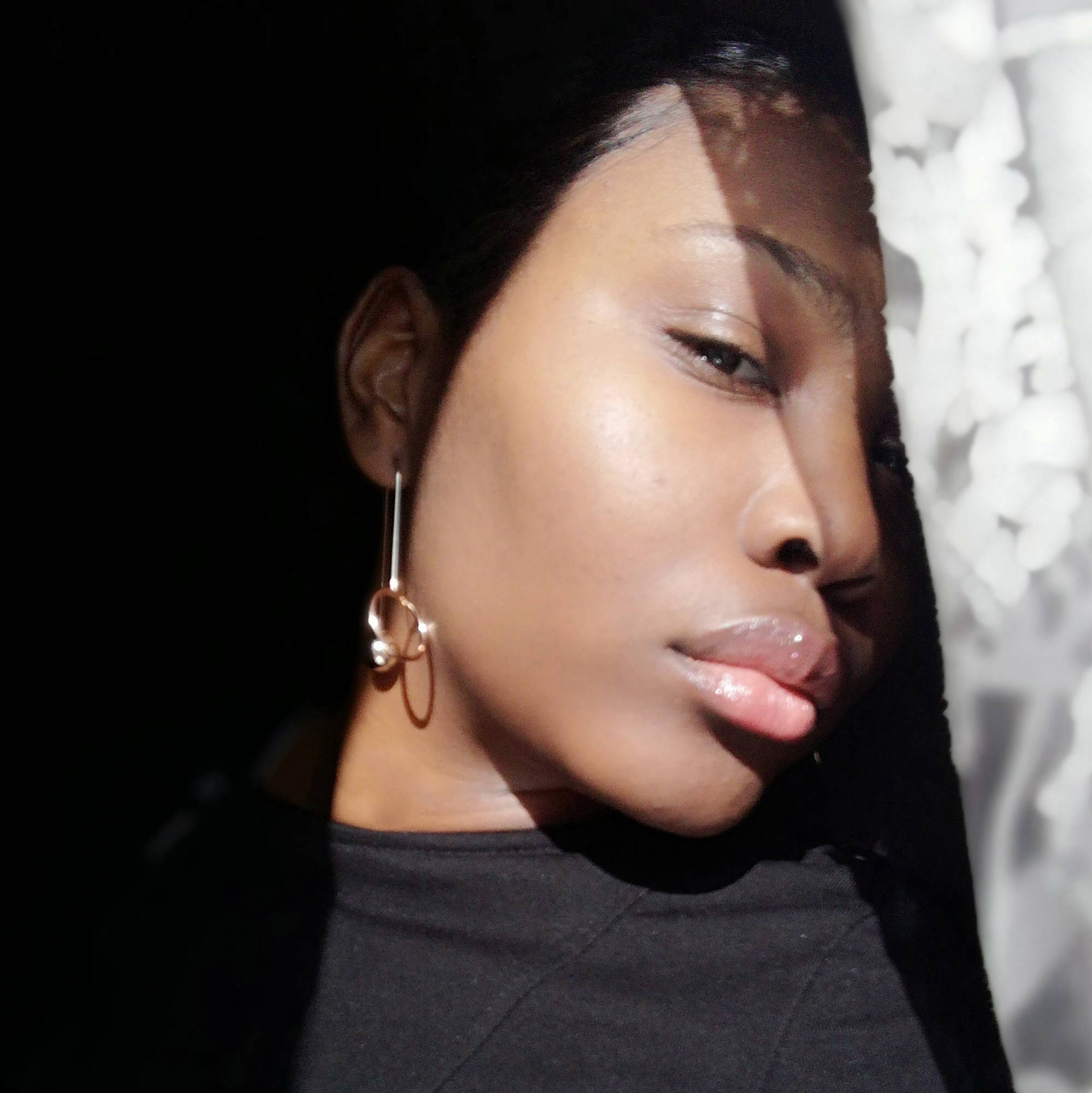 FASHION LOVER
Instagram: @chandy_._
Favorite NYME: Moving Targets Earrings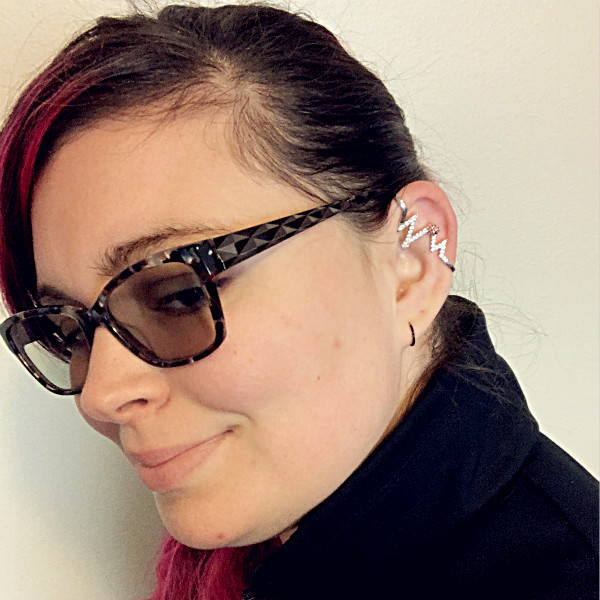 FASHION LOVER
Instagram: @artzygrl16
Favorite NYME: Like a Zap! Earring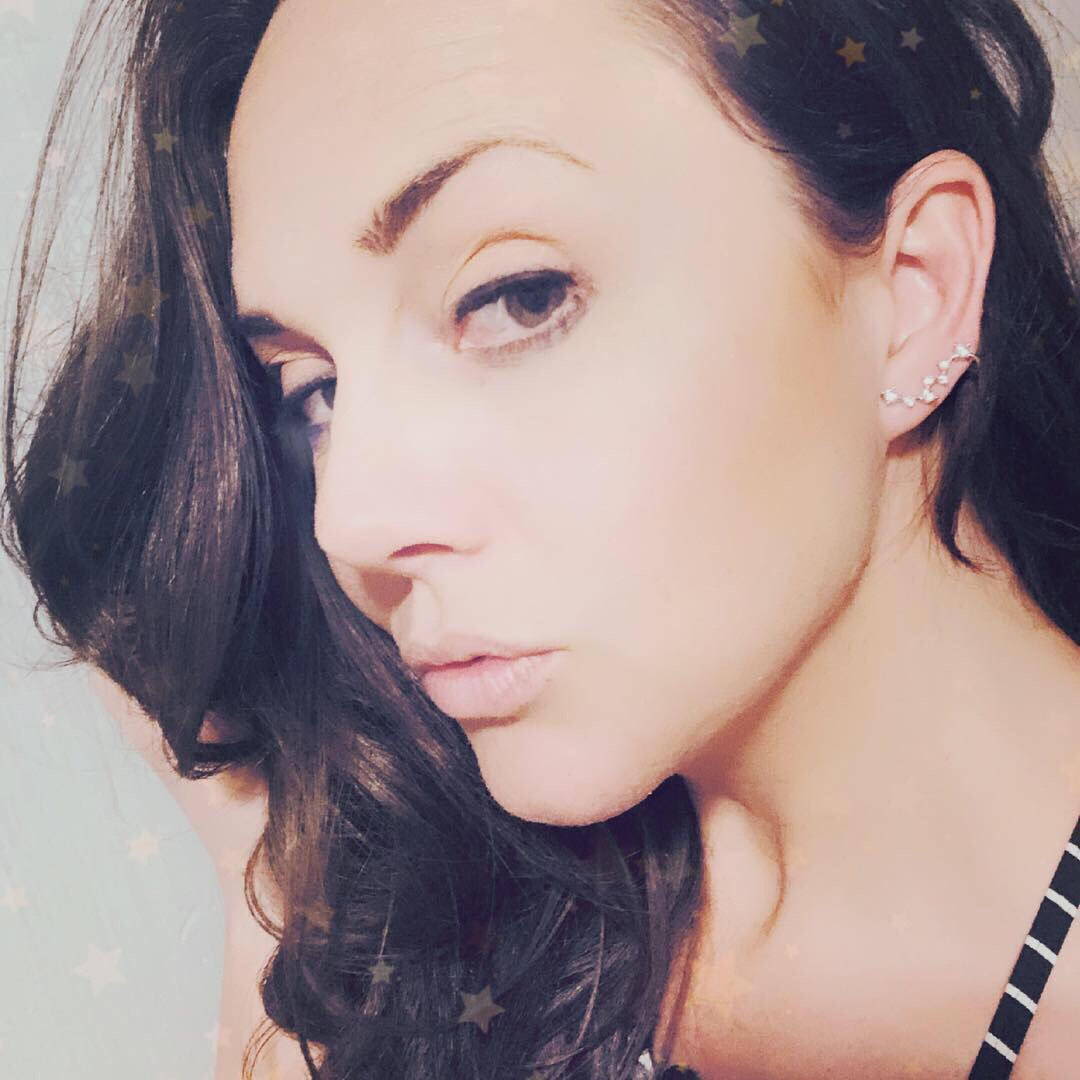 FASHION LOVER
Instagram: @michelle_clonch

Wearing Star Shining above You Earrings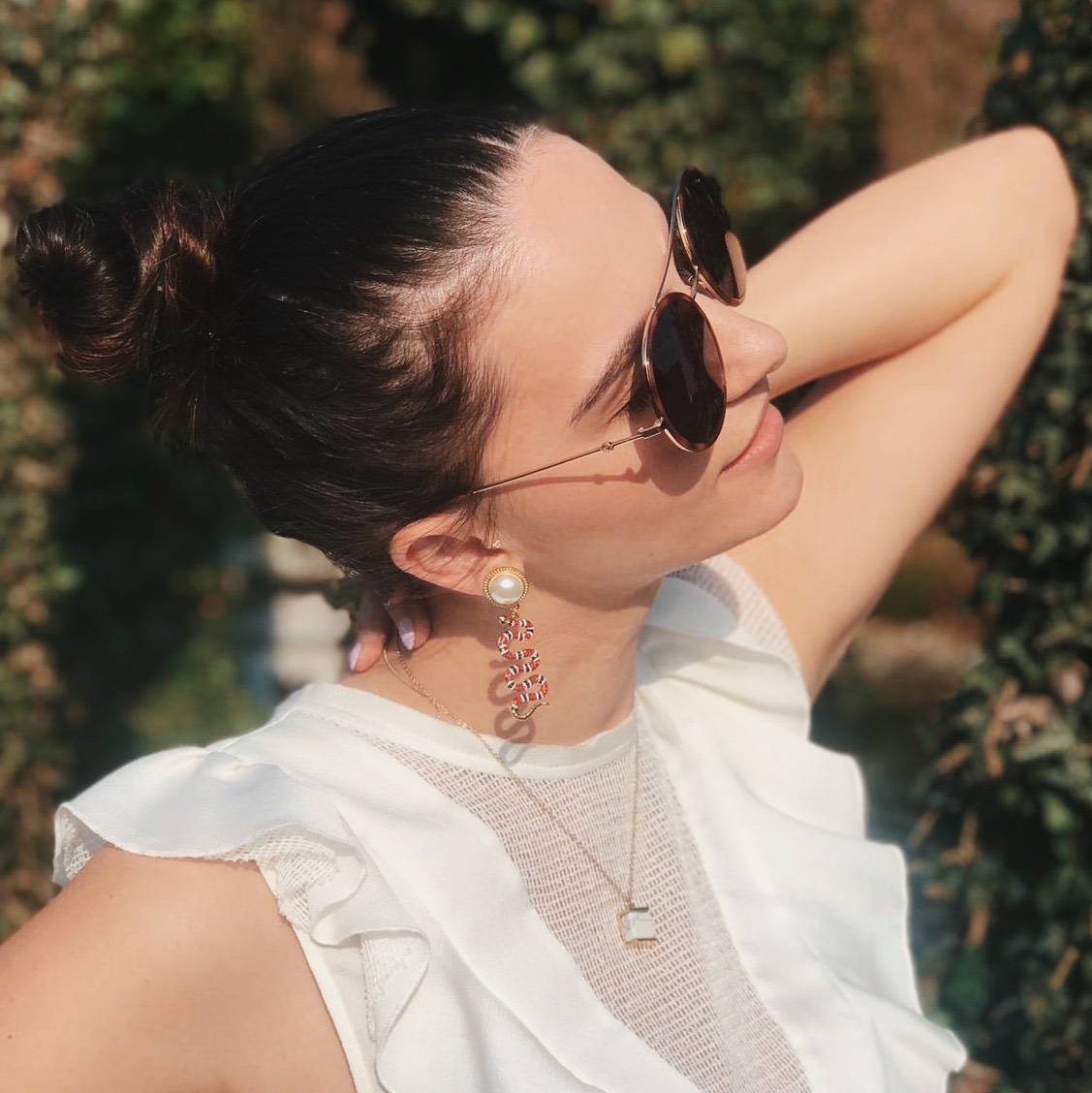 FASHION LOVER/BLOGGER
Instagram: @esmee_jolie
Wearing Your Got a Hold on Me Earrings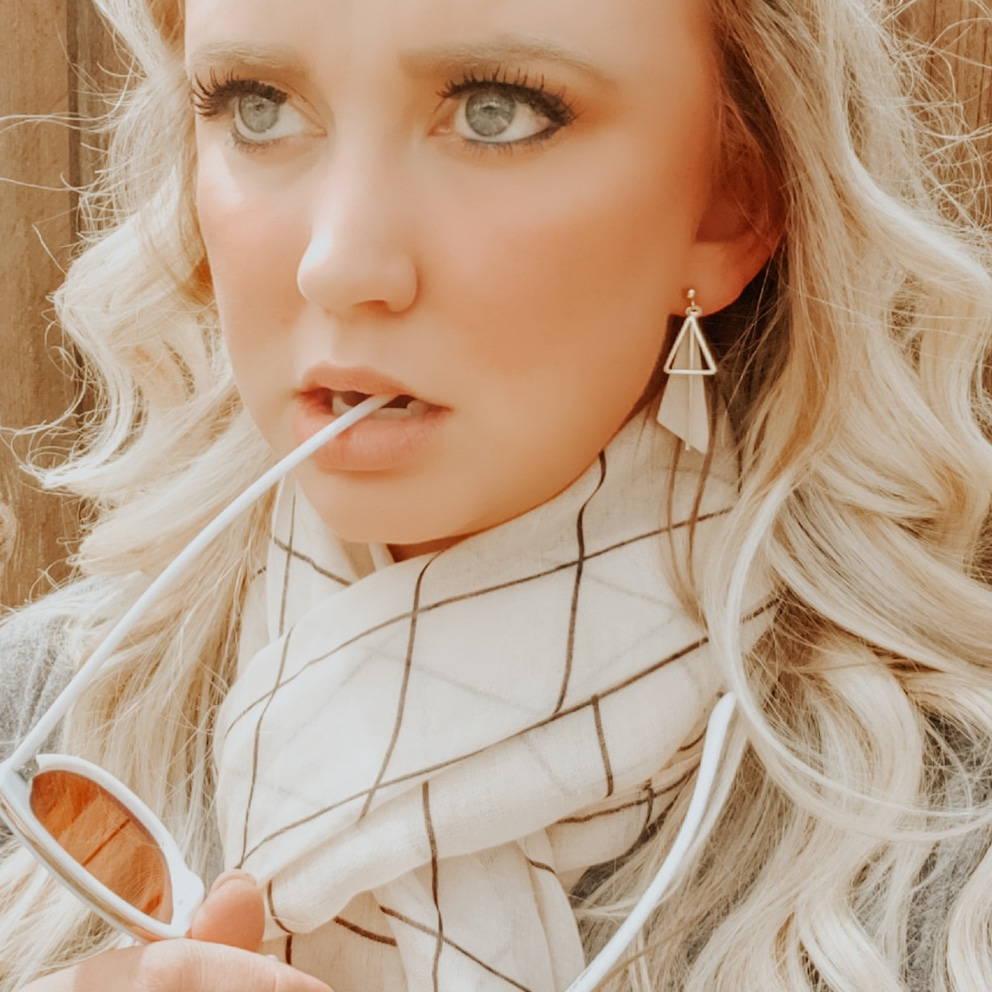 FASHION LOVER
Instagram: @howard.halfdozen
Wearing Shape Shifter Earrings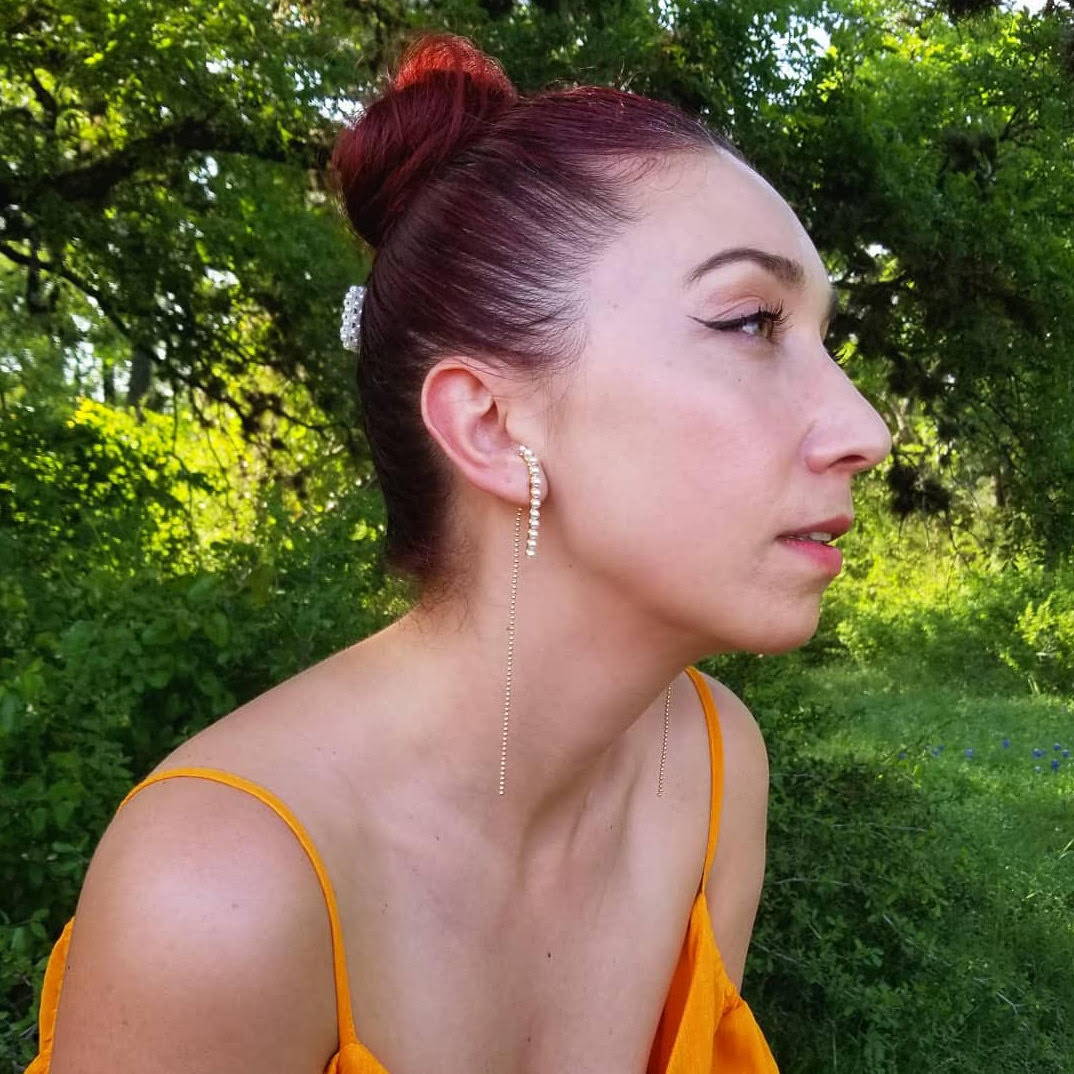 FASHION LOVER
Instagram: @lbc2sat

Wearing Hand Over the Gown Earrings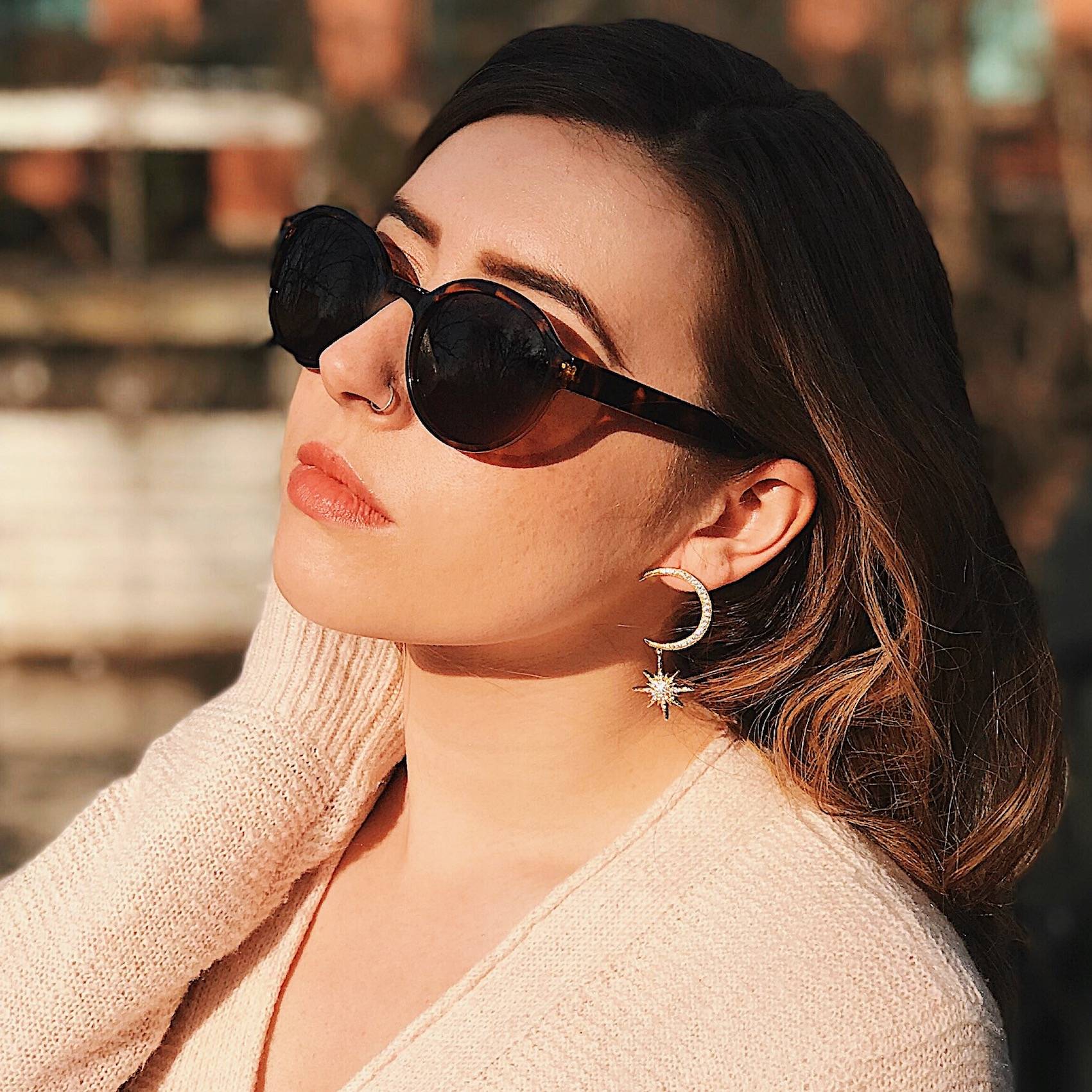 FASHION BLOGGER
Instagram: @modern_mars

Wearing Dreams Come True Earrings
FASHION BLOGGER
Instagram: @_bonita

Wearing Hand Over The Gown Earrings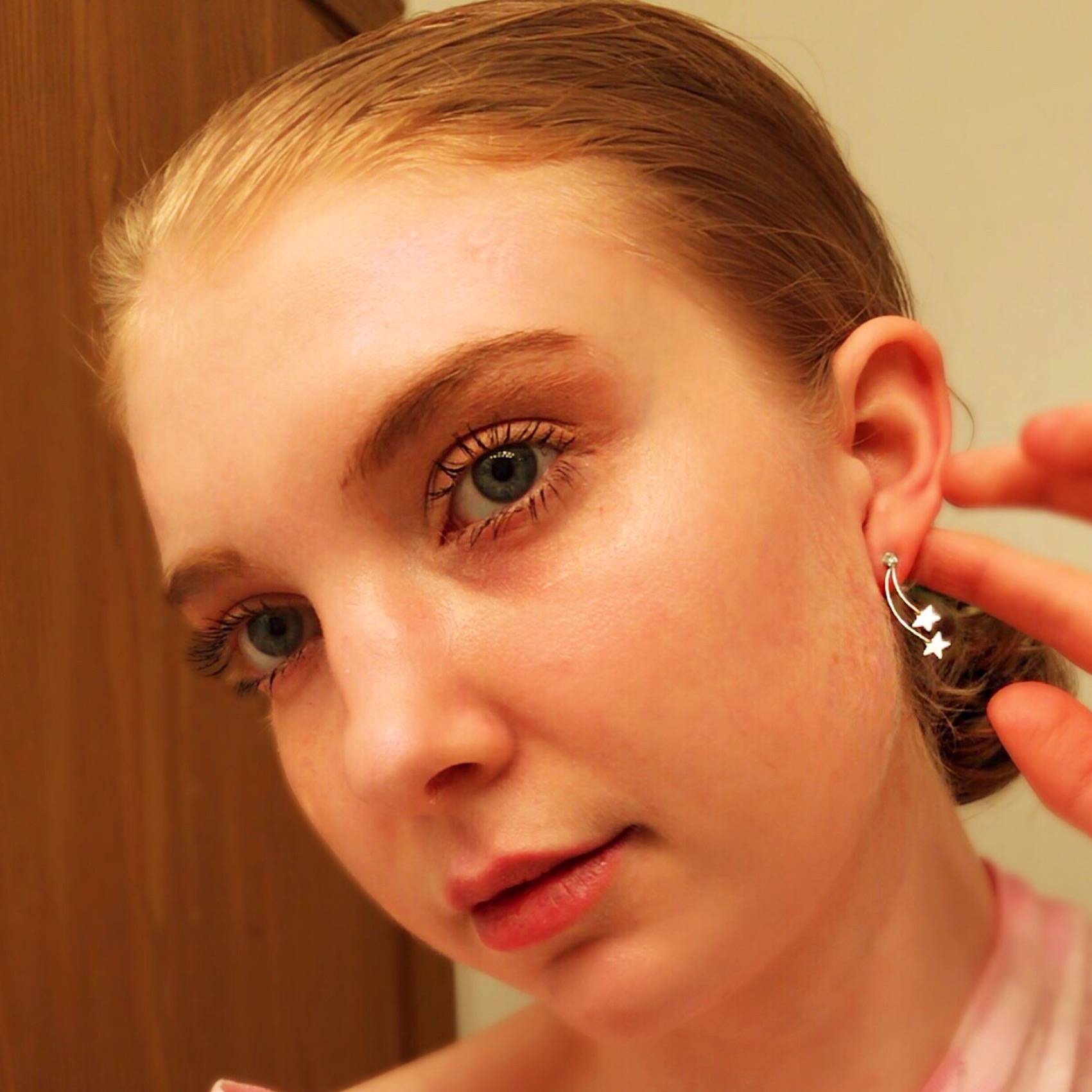 STYLE AND BEAUTY BLOGGER
Instagram: @curls.and.color

Wearing Star Spangled Earrings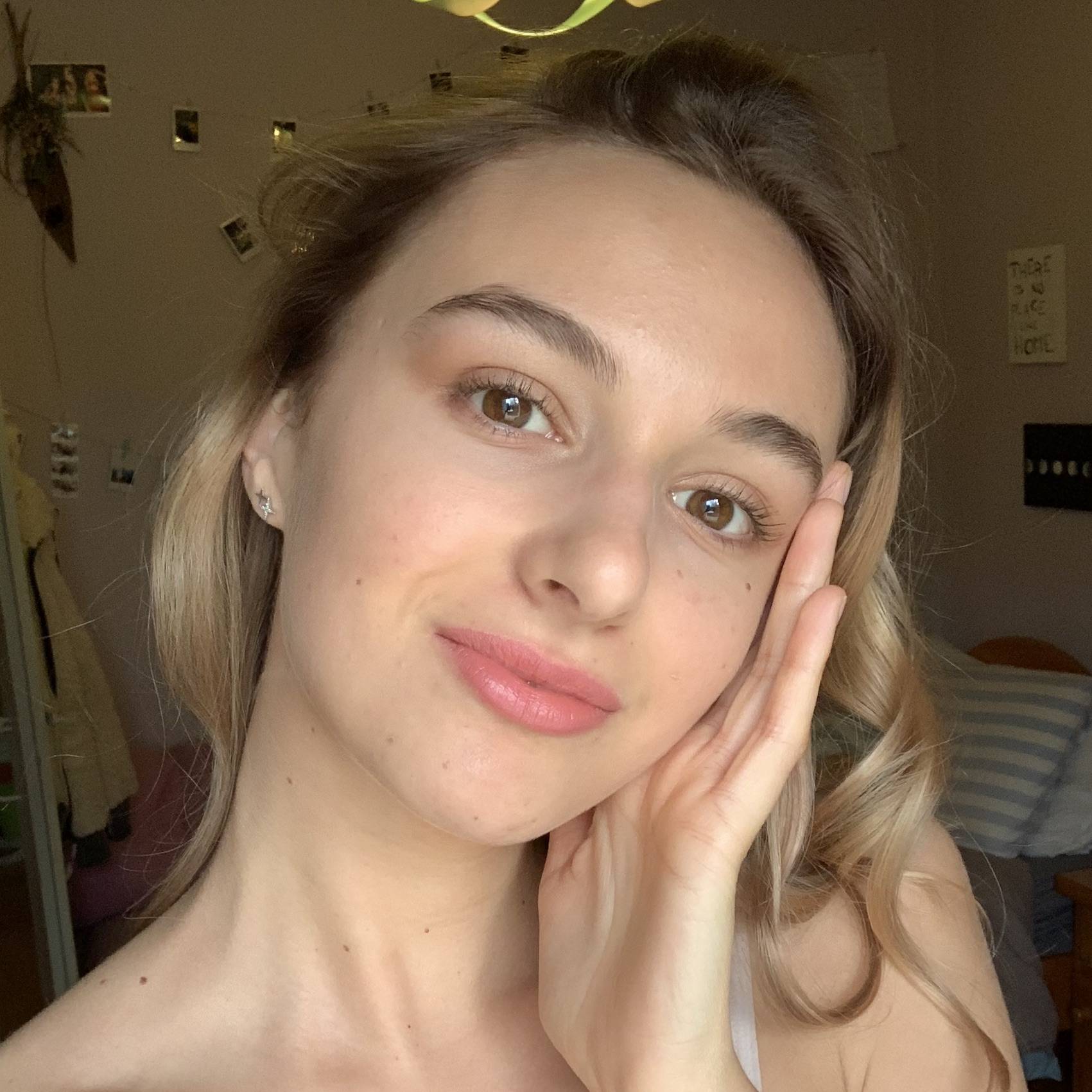 FASHION BLOGGER
Instagram: @beatricelucheschi

Wearing The Southern Stars Earrings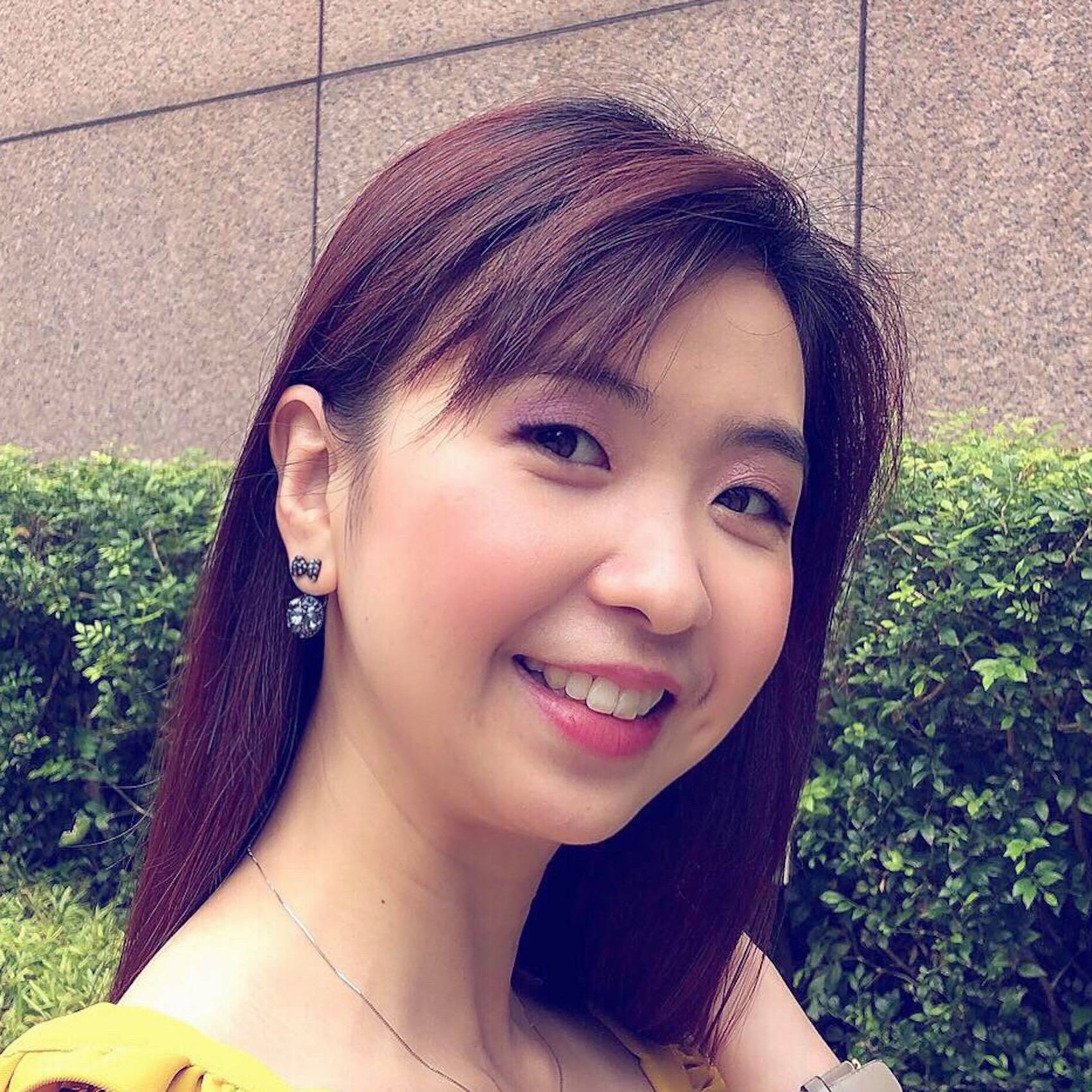 FASHION AND TRAVEL BLOGGER
Instagram: @alisoninlalaland

Wearing The Radiant Butterfly Earrings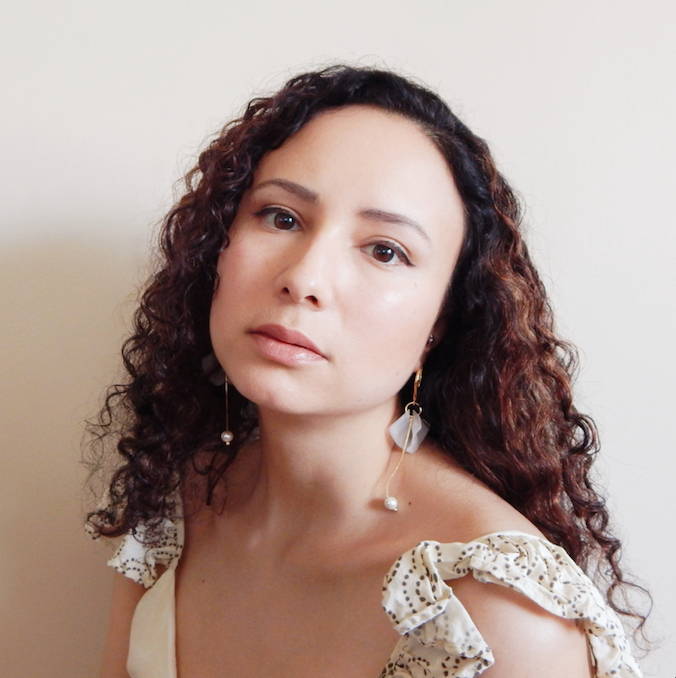 TRAVEL AND STYLE BLOGGER
Instagram: @wildflowerinthesun

Wearing Keep Dancing Earrings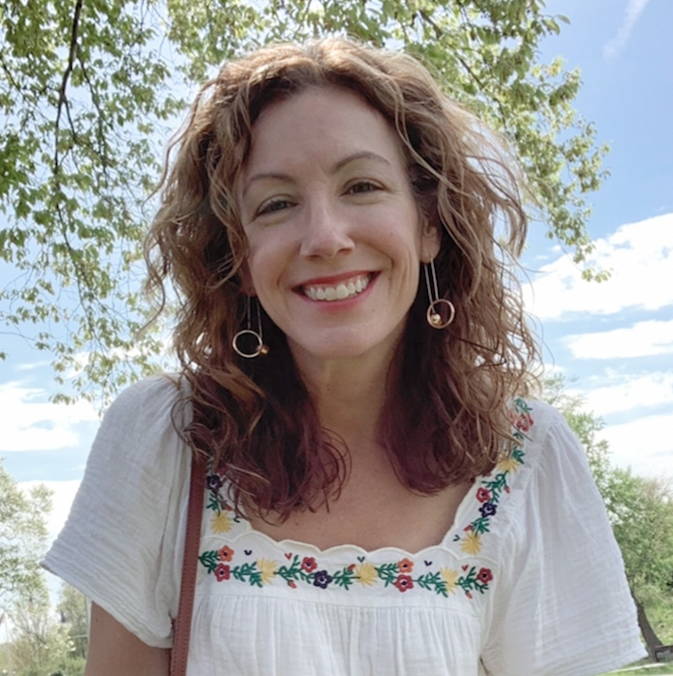 FASHION BLOGGER
Instagram: @thirteenloves

Wearing Moving Target Earrings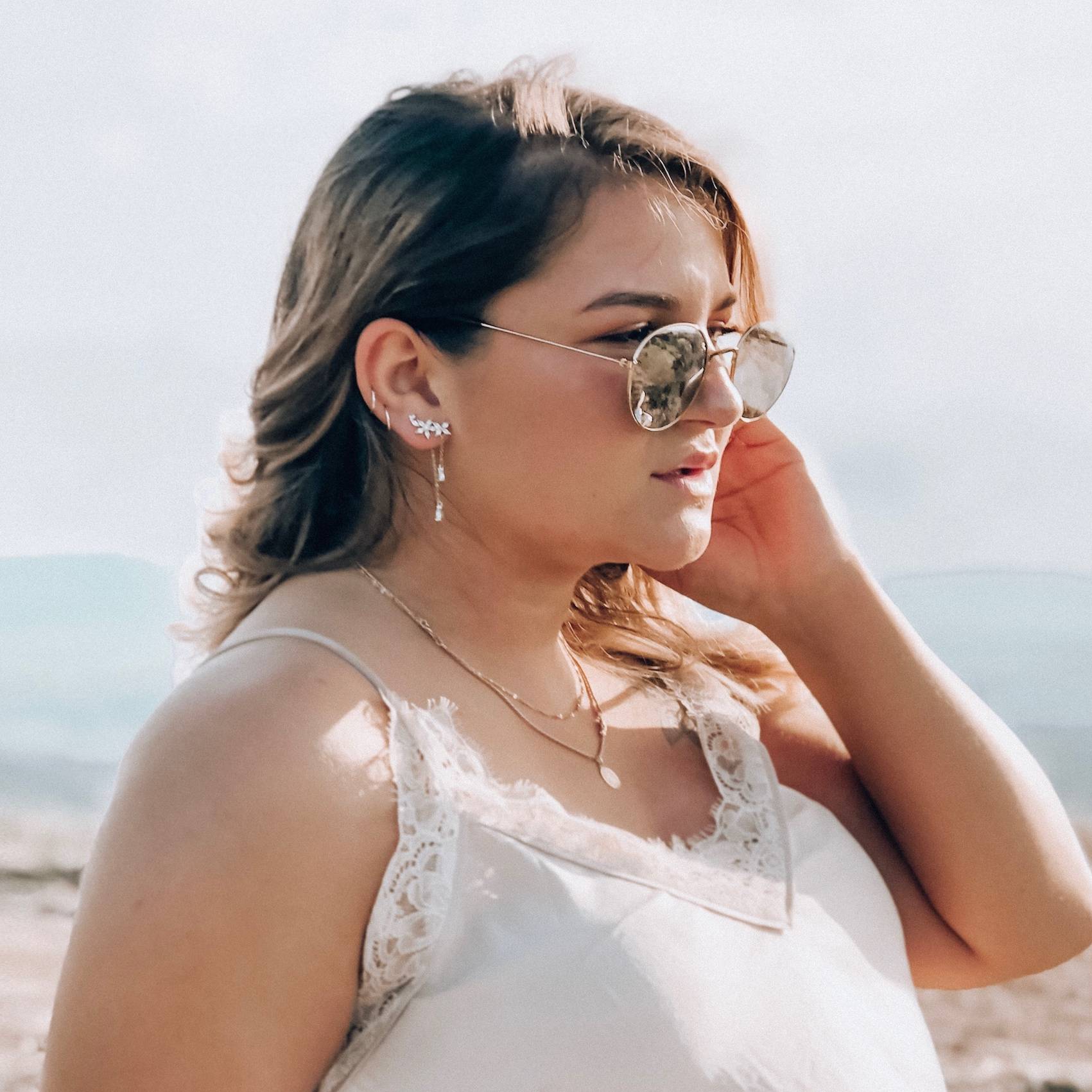 FASHION BLOGGER
Instagram: @ennabaer

Wearing Razzle Dazzle Earrings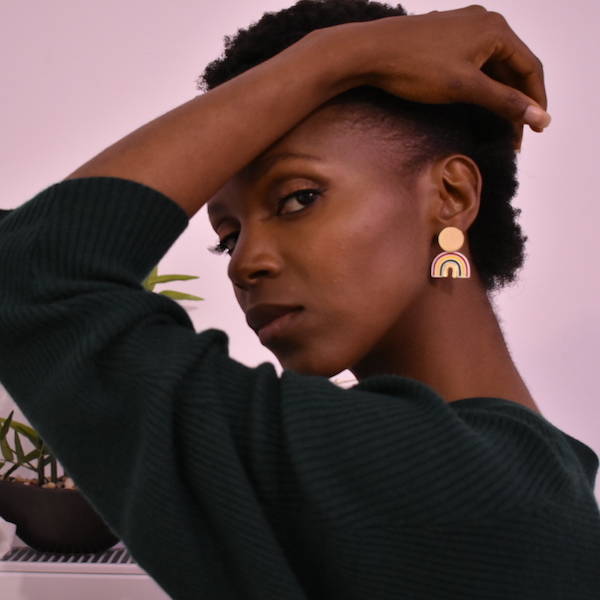 FASHION BLOGGER
Instagram: @bernysechriis

Wearing After The Rain Earrings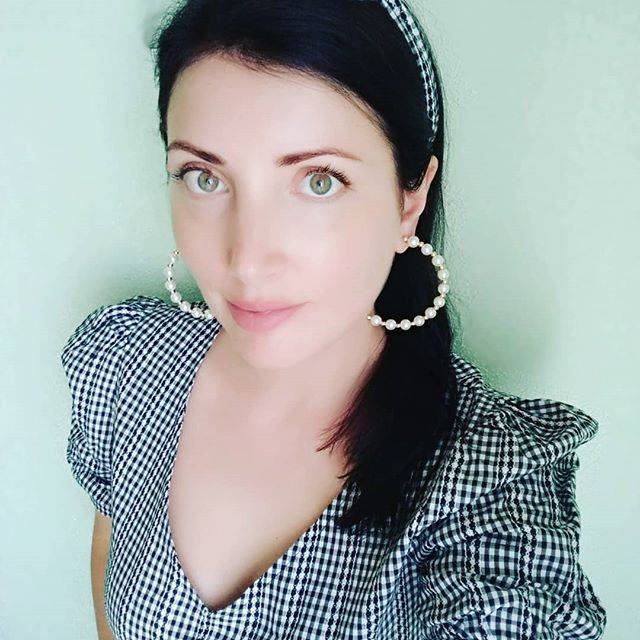 FASHION BLOGGER
Instagram: @godiatskaiaanastasi

Wearing Best Is Yet To Come Earrings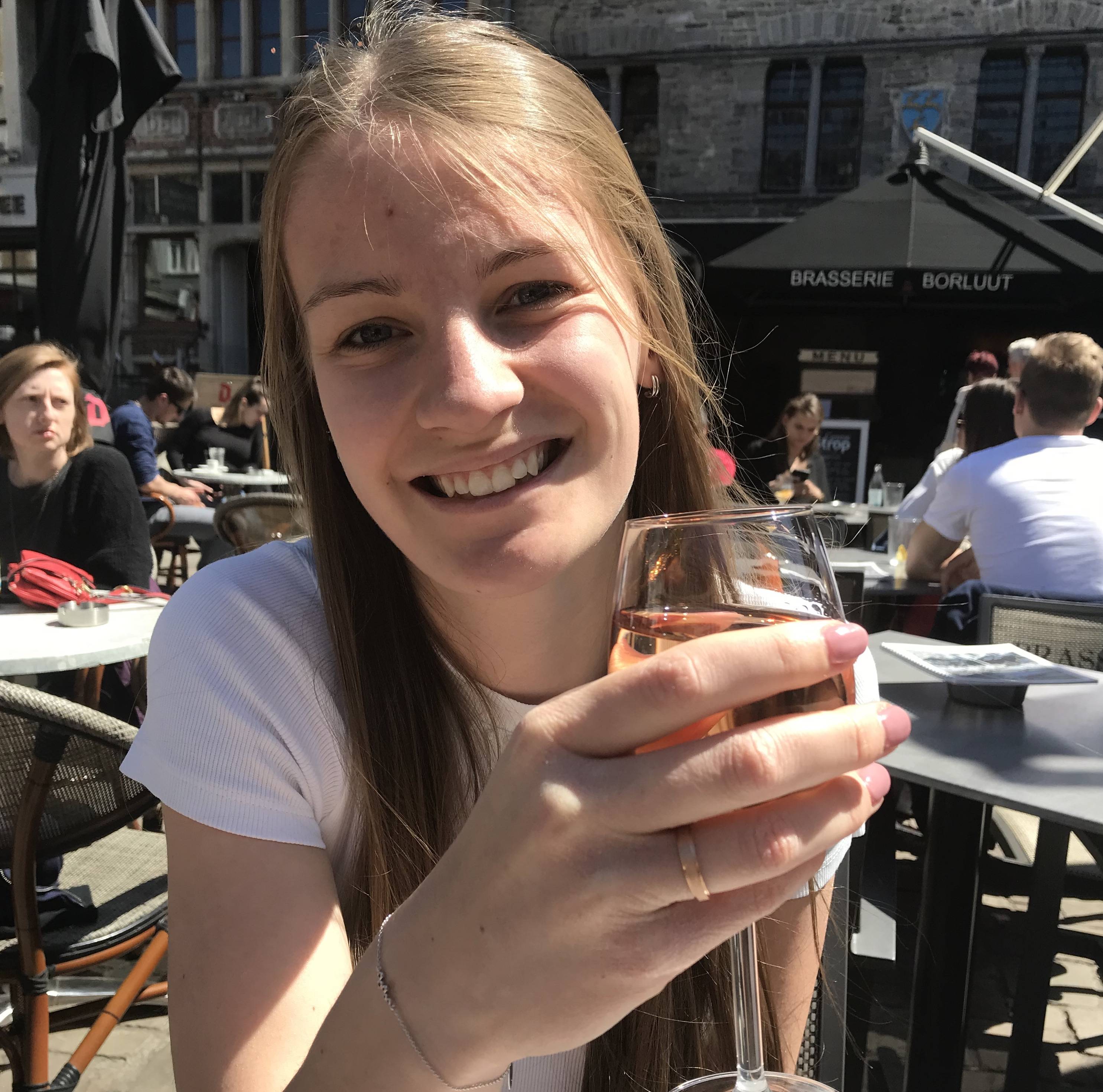 FASHION AND FOOD BLOGGER
Instagram: @tiffany_vanhille

Wearing Sparkling Snow Ring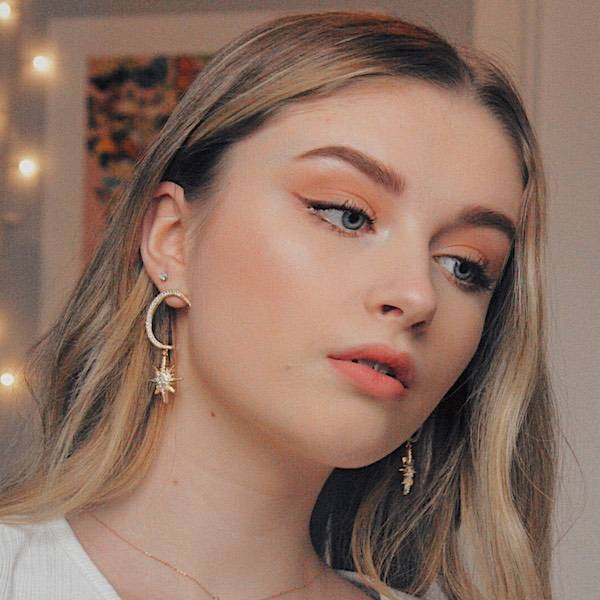 FASHION BLOGGER
Instagram: @itsracheljoy
Wearing Dreams Come True Earrings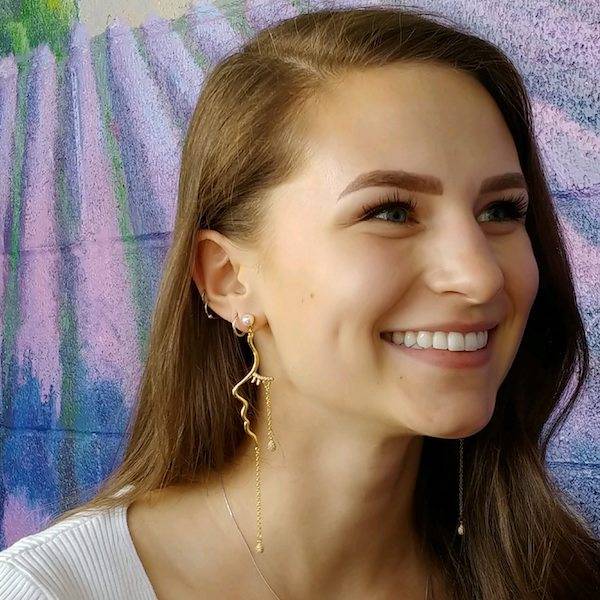 FASHION BLOGGER
Instagram: @eleannnora
Wearing Believer Delicate Earrings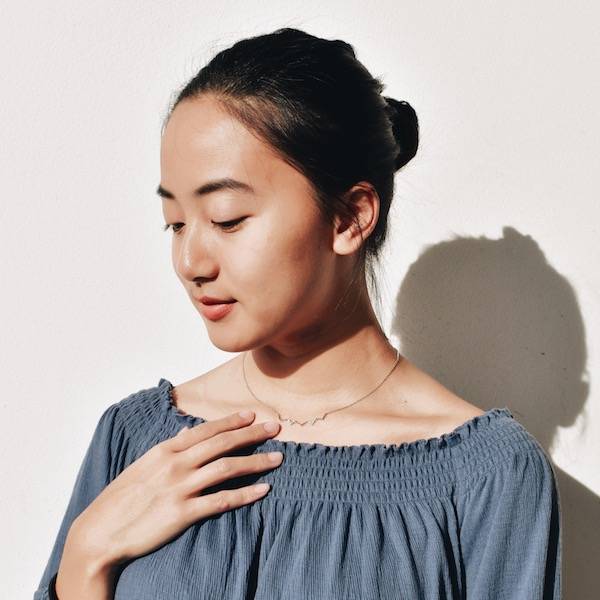 FASHION BLOGGER
Instagram: @alichannie
Wearing A Heartbeat Away Necklace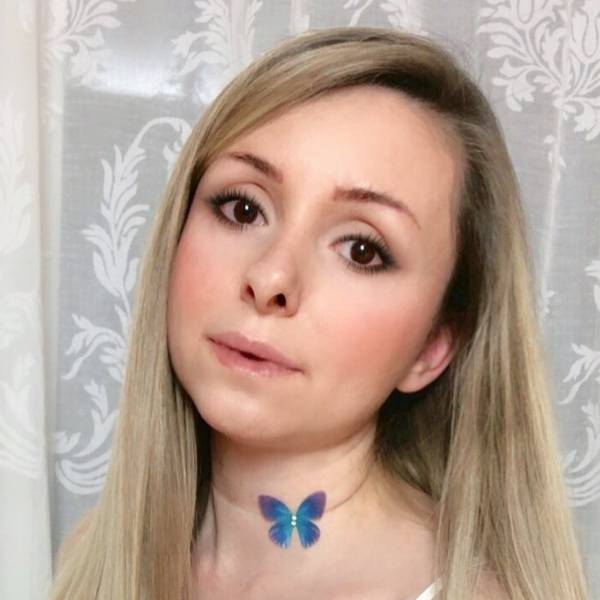 FASHION BLOGGER
Instagram: @sonnyso88
Wearing All A' Flutter Necklace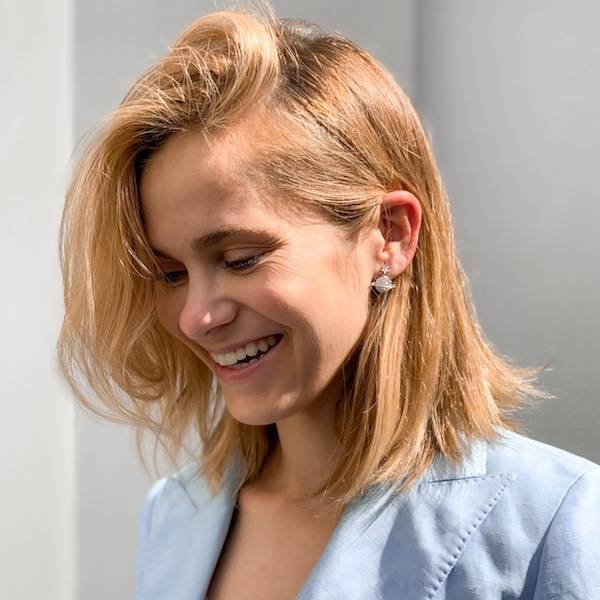 FASHION AND TRAVEL BLOGGER
Instagram: @sofia_solano_m
Wearing Out-of-Here Earrings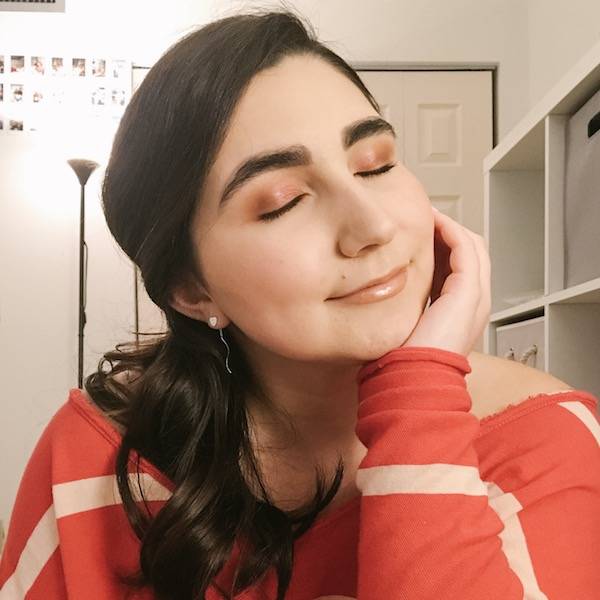 FASHION AND LIFESTYLE BLOGGER
Instagram: @em_mayoo
Wearing Hold Me Close Earrings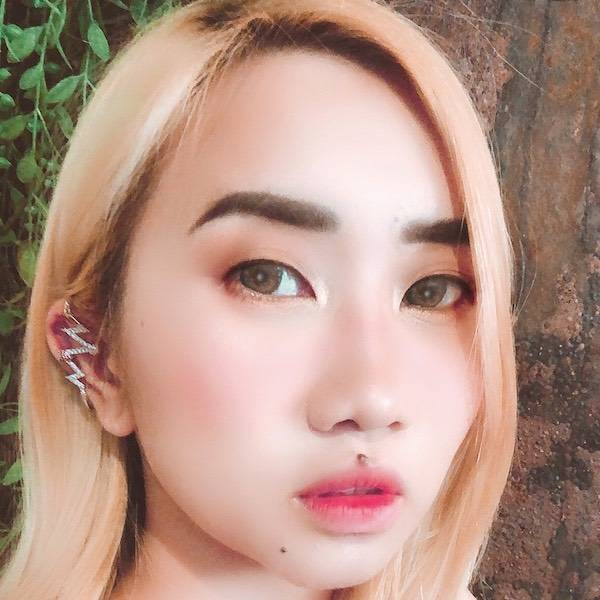 BEAUTY AND STYLE BLOGGER
Instagram: @imjennc
Wearing Like A Zap Earrings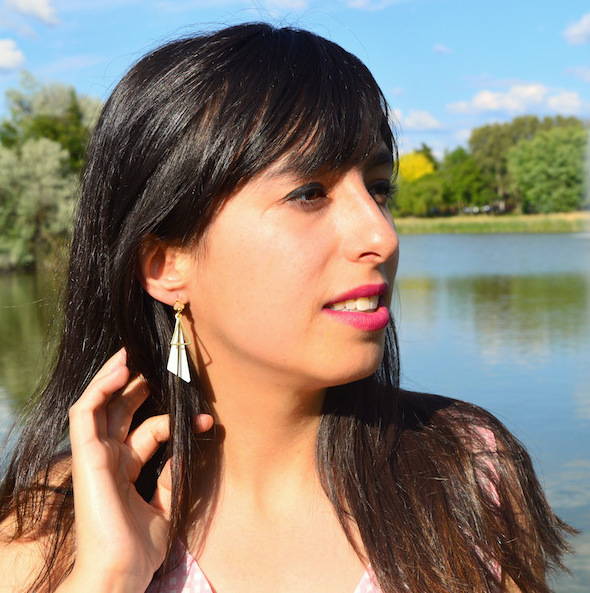 TRAVEL AND LIFESTYLE BLOGGER
Instagram: @rebeca2293
Wearing Shape Shifter Earrings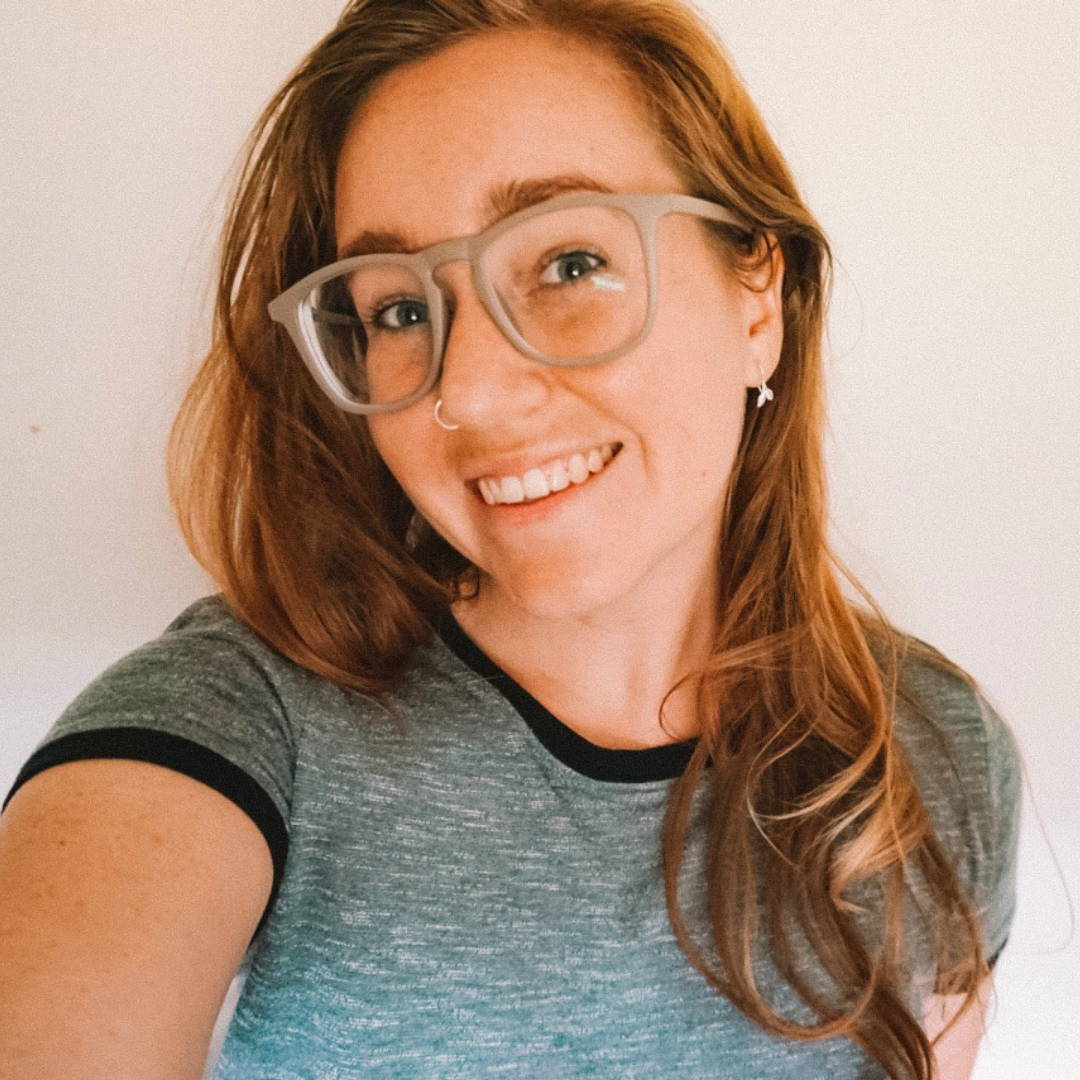 CONSCIOUS LIFESTYLE ADVOCATE
Instagram: @earthfullyfree
Wearing Offstage Chorus Earrings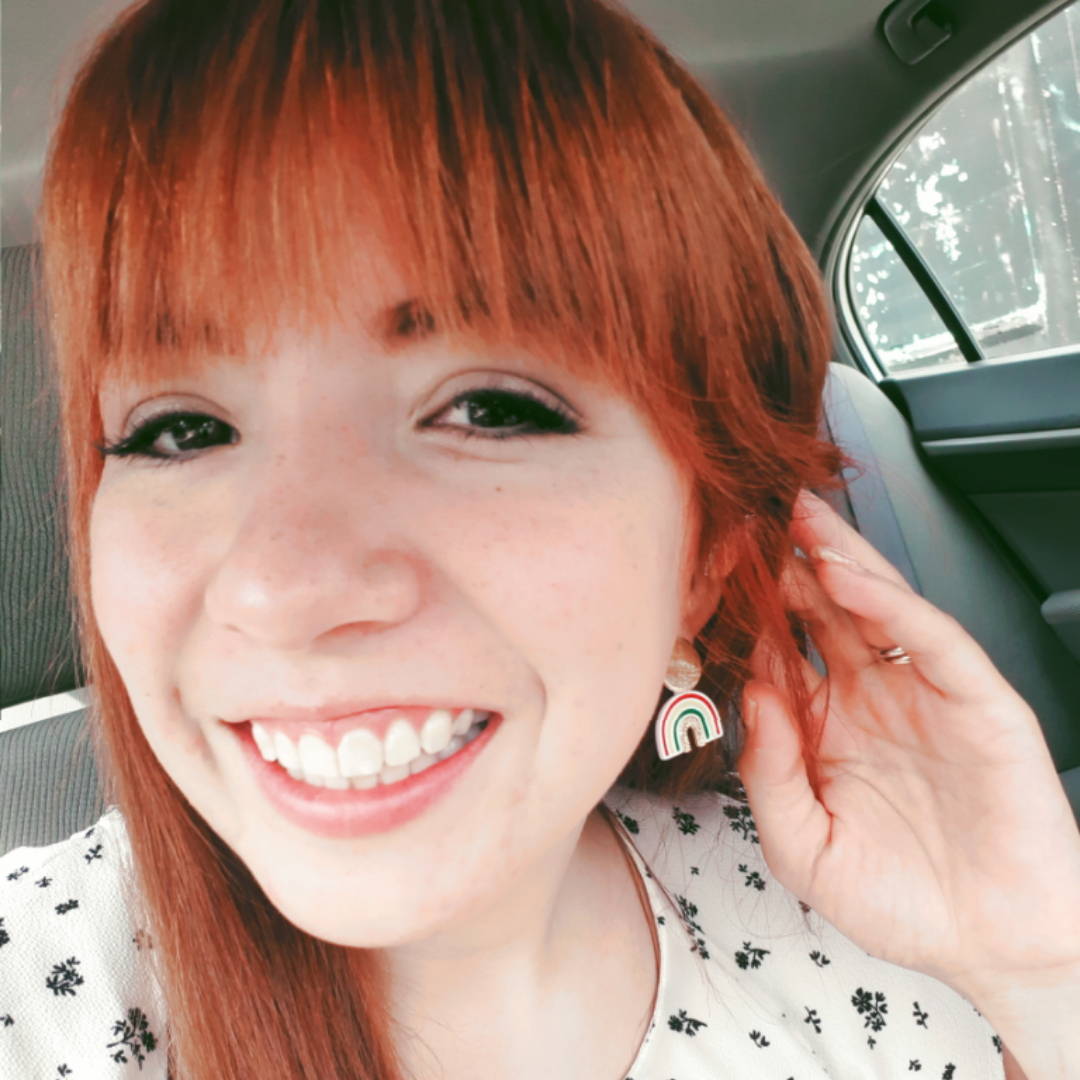 STYLE BLOGGER
Instagram: @anasntos
Wearing After The Rain Earrings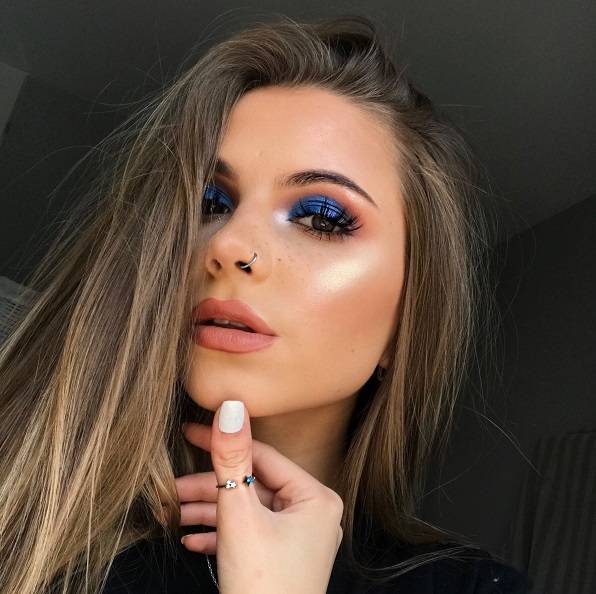 FASHION BLOGGER
Instagram: @marta.xo
Wearing Up All Night Ring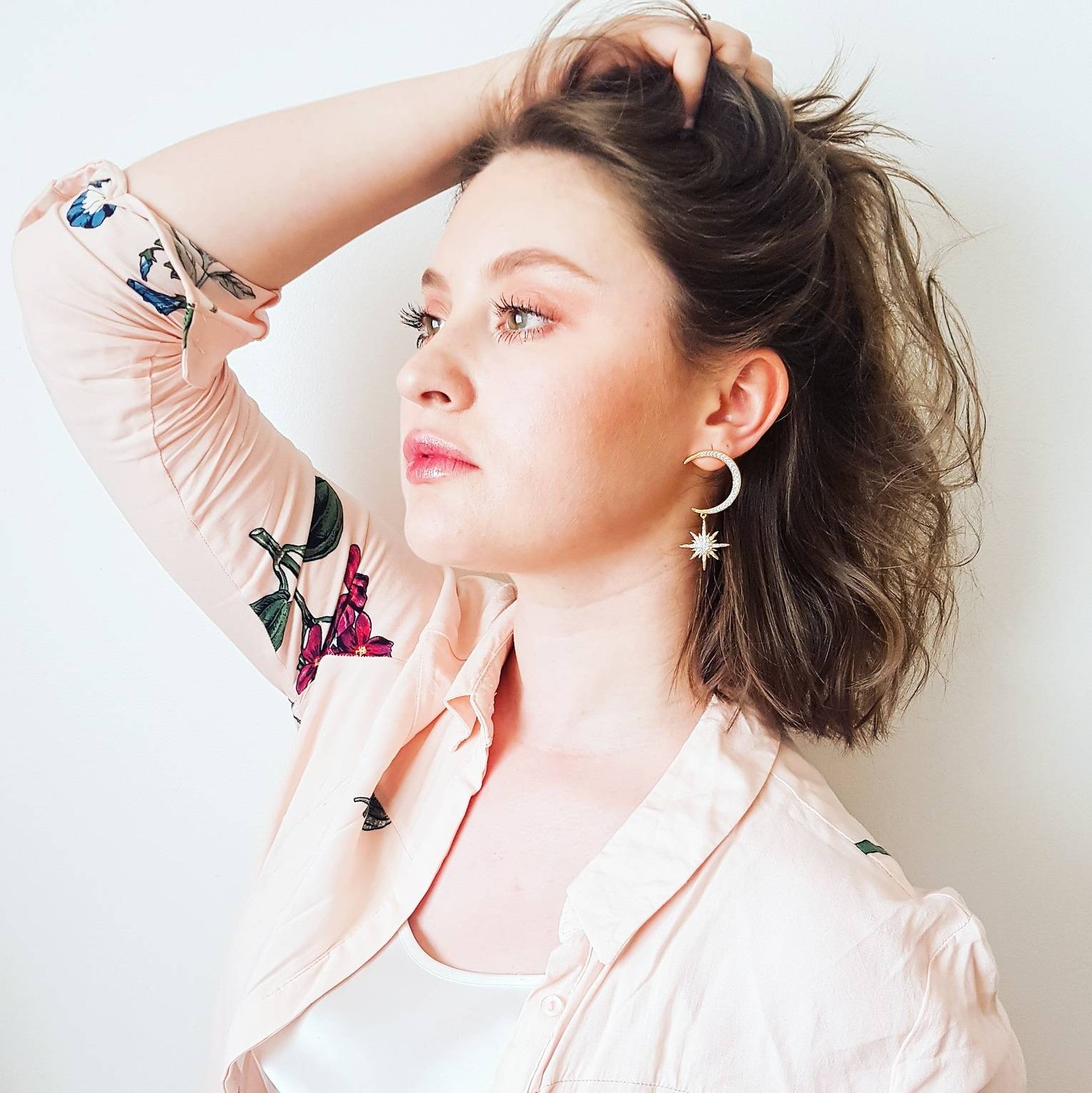 FASHION AND BEAUTY BLOGGER
Instagram: @miluuyt
Wearing Dreams Come True Earrings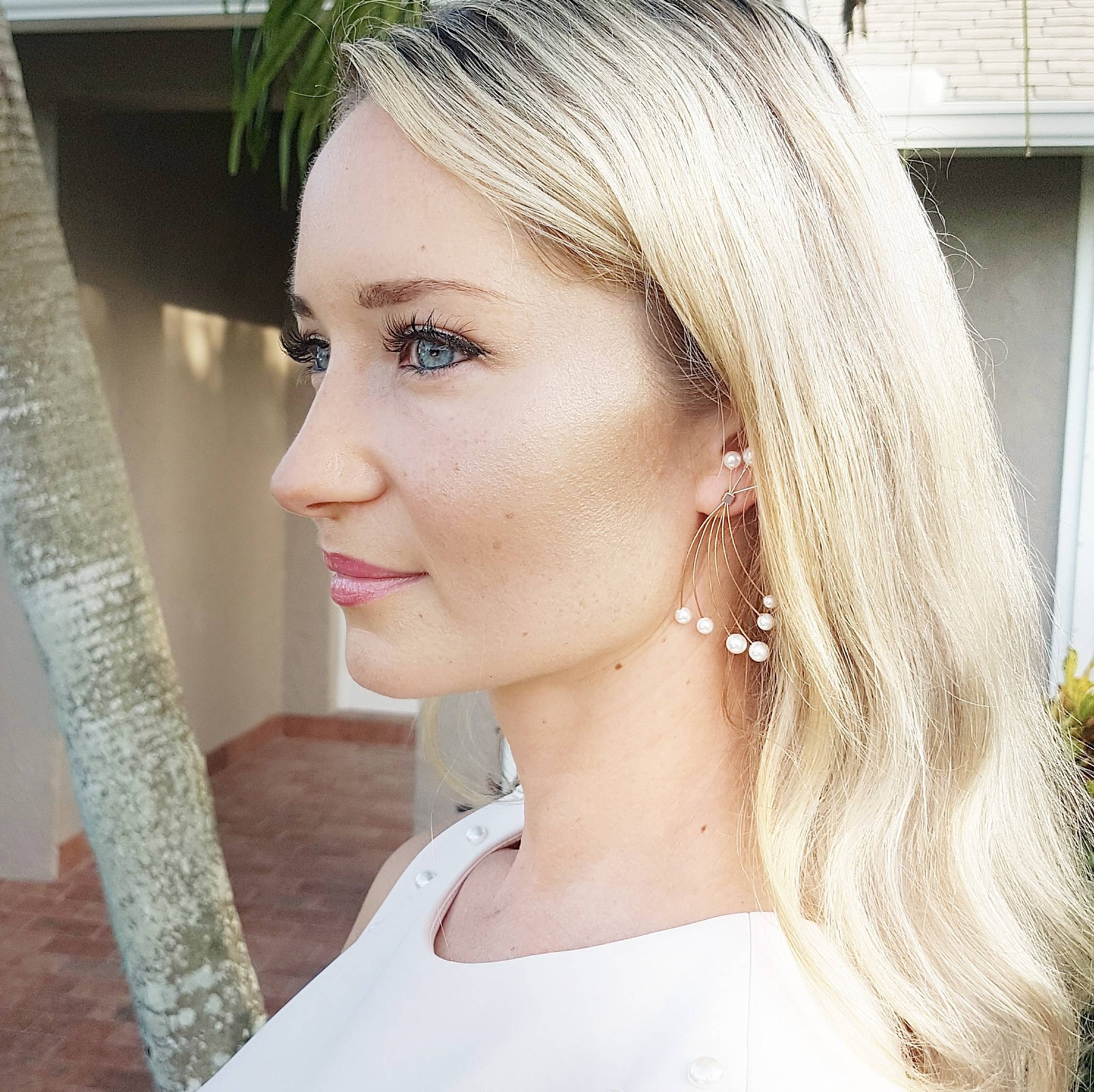 FASHION, BEAUTY, AND TRAVEL BLOGGER
Instagram: @natskiih
Wearing Love Explosion Pearl Earrings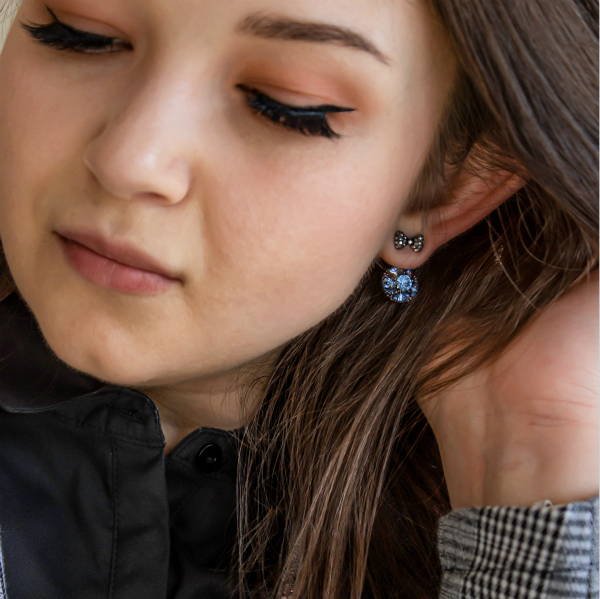 BEAUTY & STYLE BLOGGER
Instagram: @raimondafied
Radiant Butterfly Earrings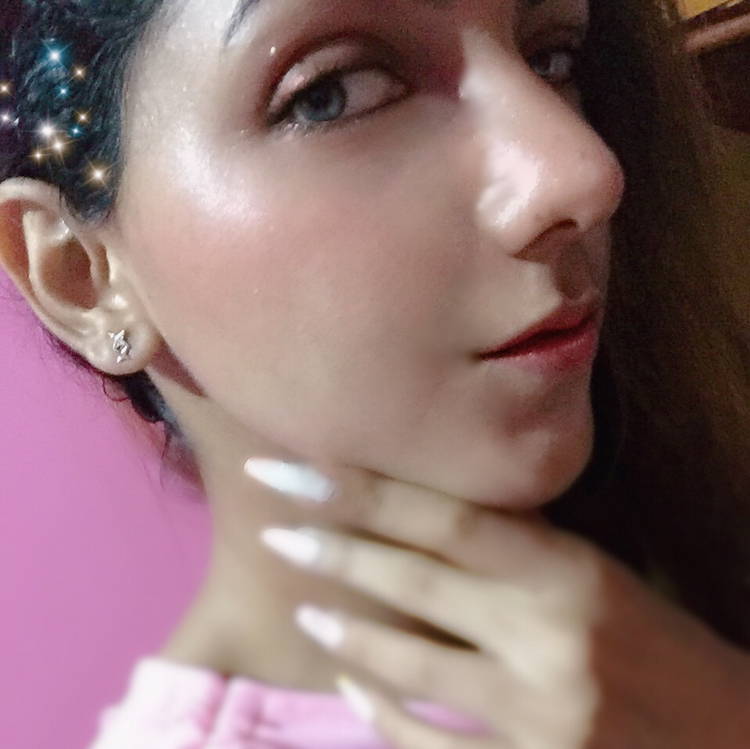 FASHION STYLIST
Instagram: @Veenu_21
Wearing The Southern Stars Earrings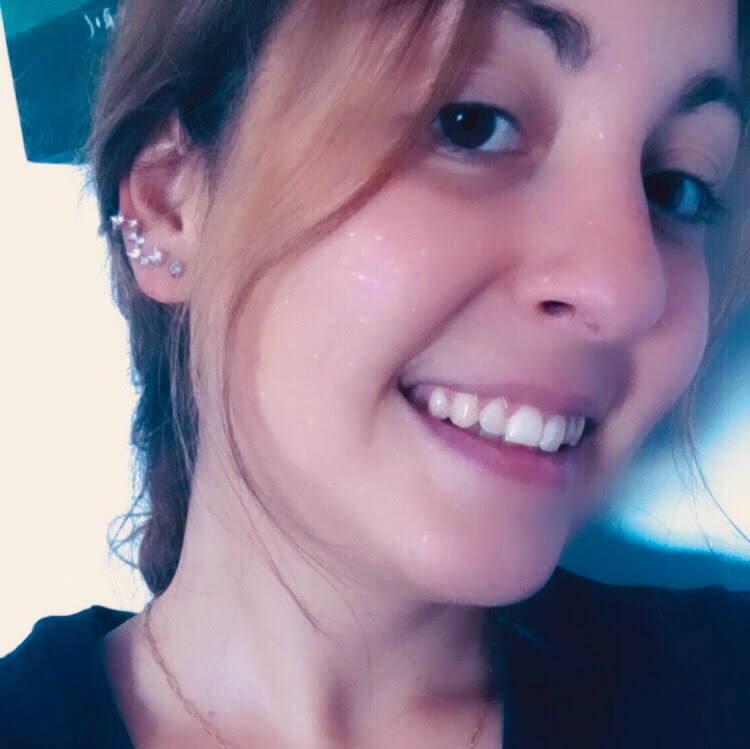 TRAVELER & FASHION LOVER
Instagram: @andreabrea33
Wearing Stars Shining above You Earrings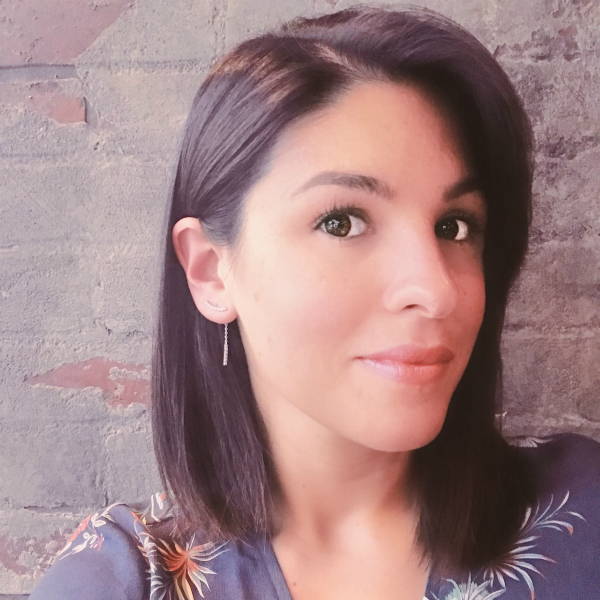 FASHION BLOGGER
Instagram: @WeekdayCurator
Wearing Think of Me Earrings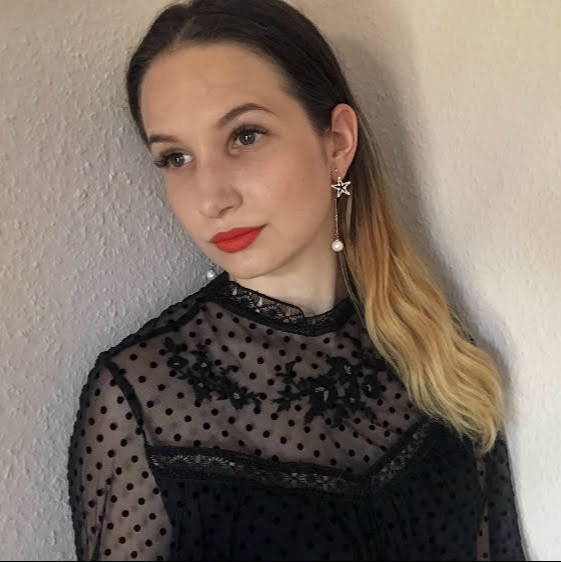 FASHION BLOGGER
Instagram: @gretakrakovszky
Wearing A Wish and a Prayer Earrings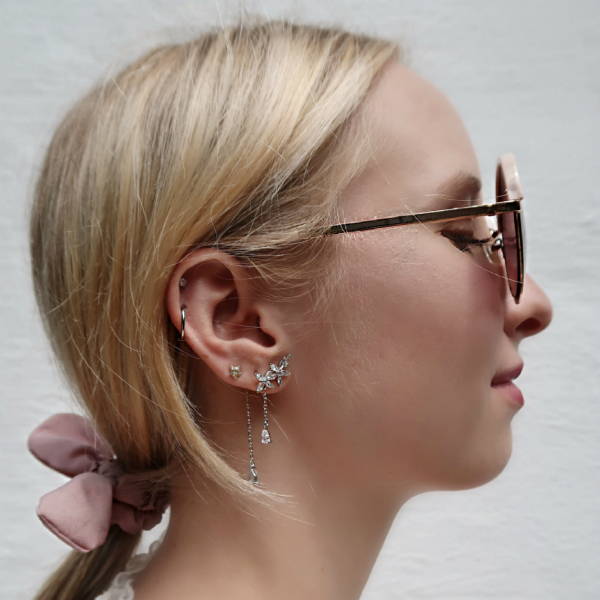 FASHION BLOGGER Instagram: @annabauerwolf
Wearing Razzle Dazzle Earrings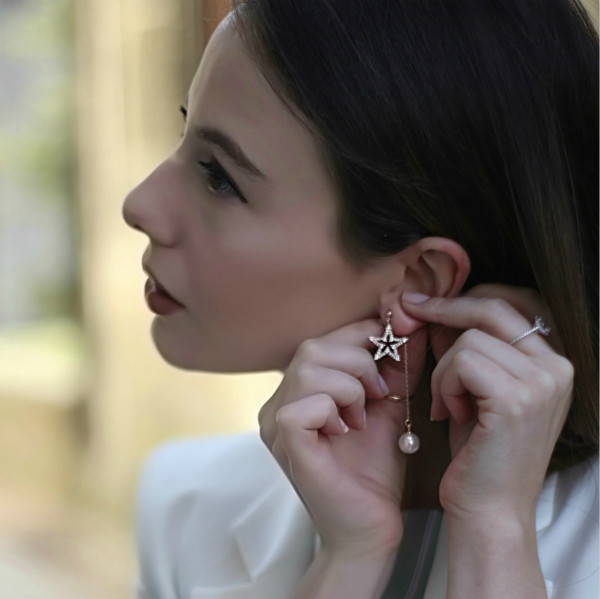 FASHION BLOGGER
Instagram: @noemiperezac
Wearing A Wish and a Prayer Star Earrings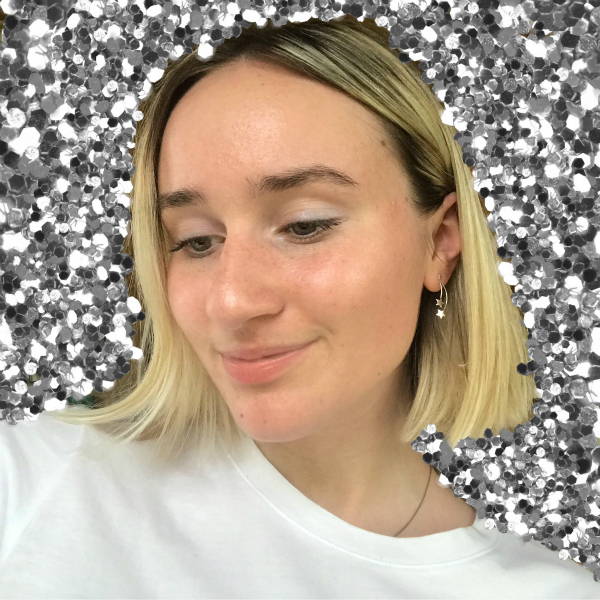 FASHION BLOGGER
Instagram: @violetleanelson
Star Spangled Earrings Earrings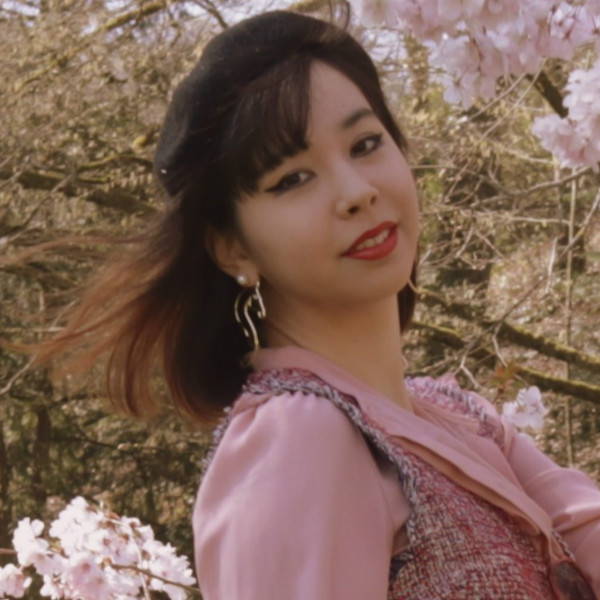 FASHION BLOGGER
Instagram: @strangenessandcharms
I'm a Unicorn Earrings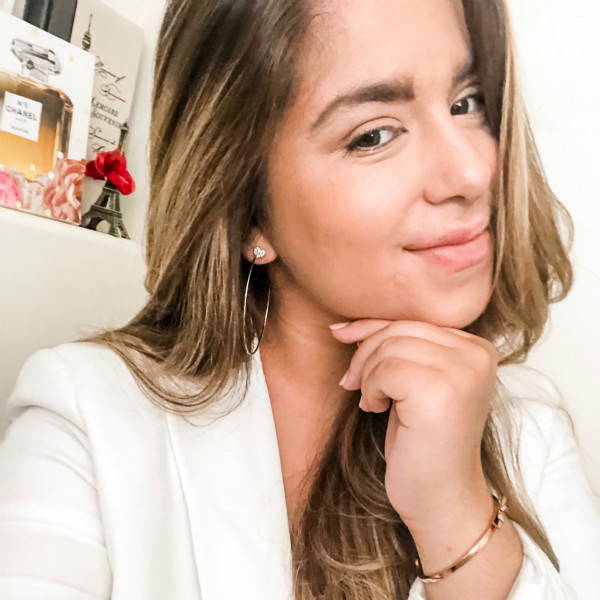 FASHION LOVER
Instagram: @dominiquebourque_
Hidden Jewels Earrings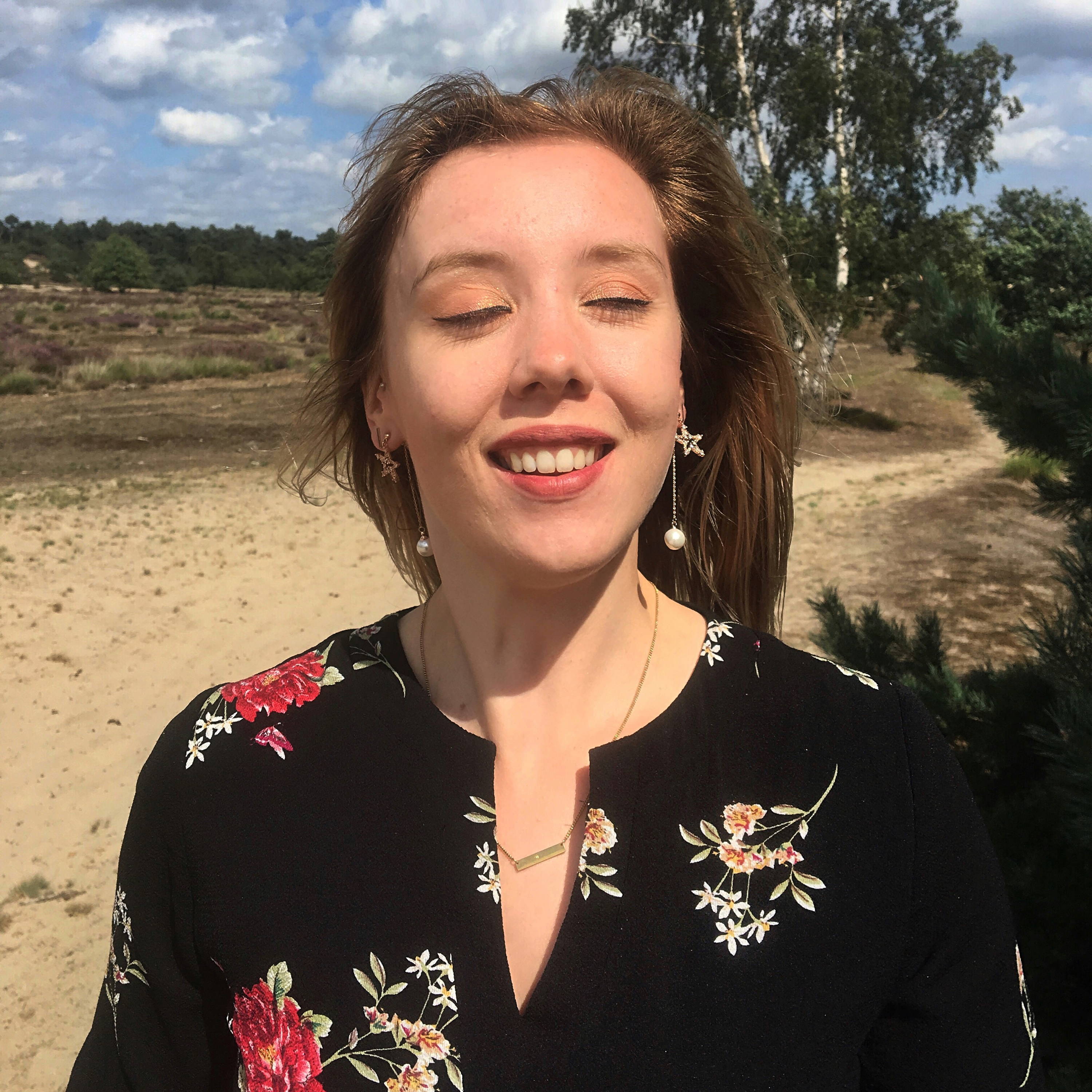 FASHION BLOGGER
Instagram: @@evyjansen
Wearing A Wish And A Prayer Earrings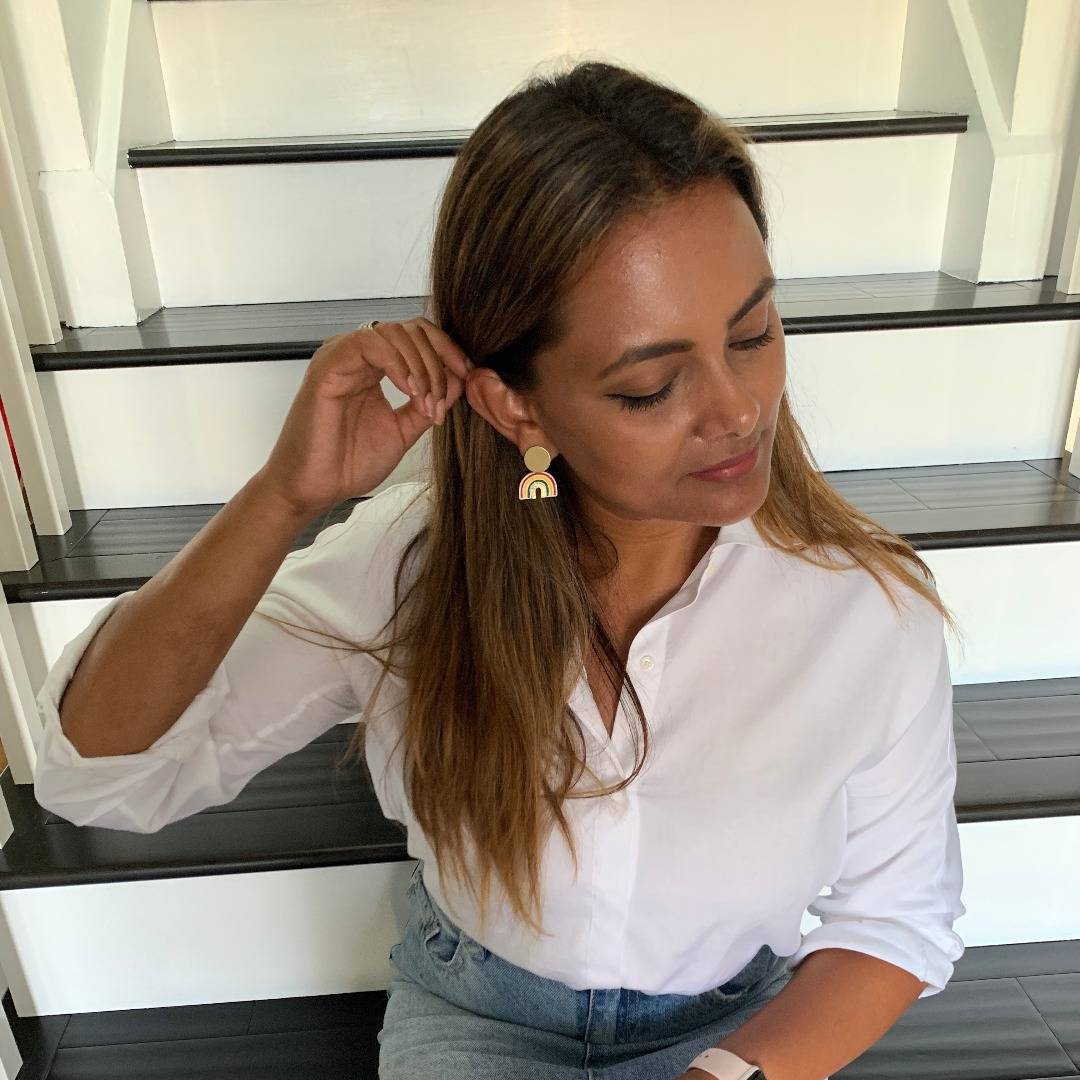 SUCHIBAKSMITA SUCHIBAKSMITA
FASHION BLOGGER
Instagram: @pinkaprildiary
Wearing After The Rain Earrings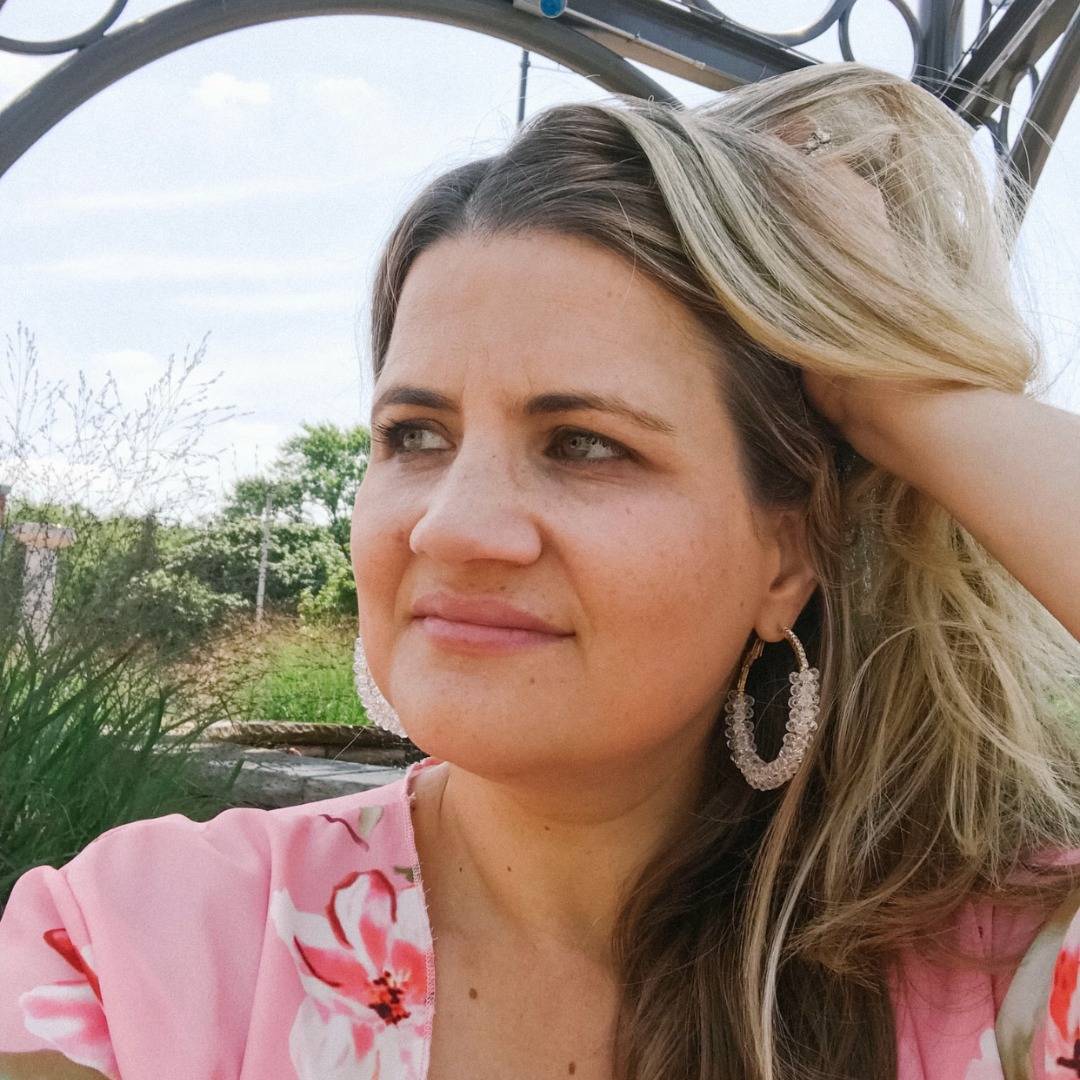 FASHION LOVER
Instagram: @dominiquebourque_
Wearing Everything Circles Back Earrings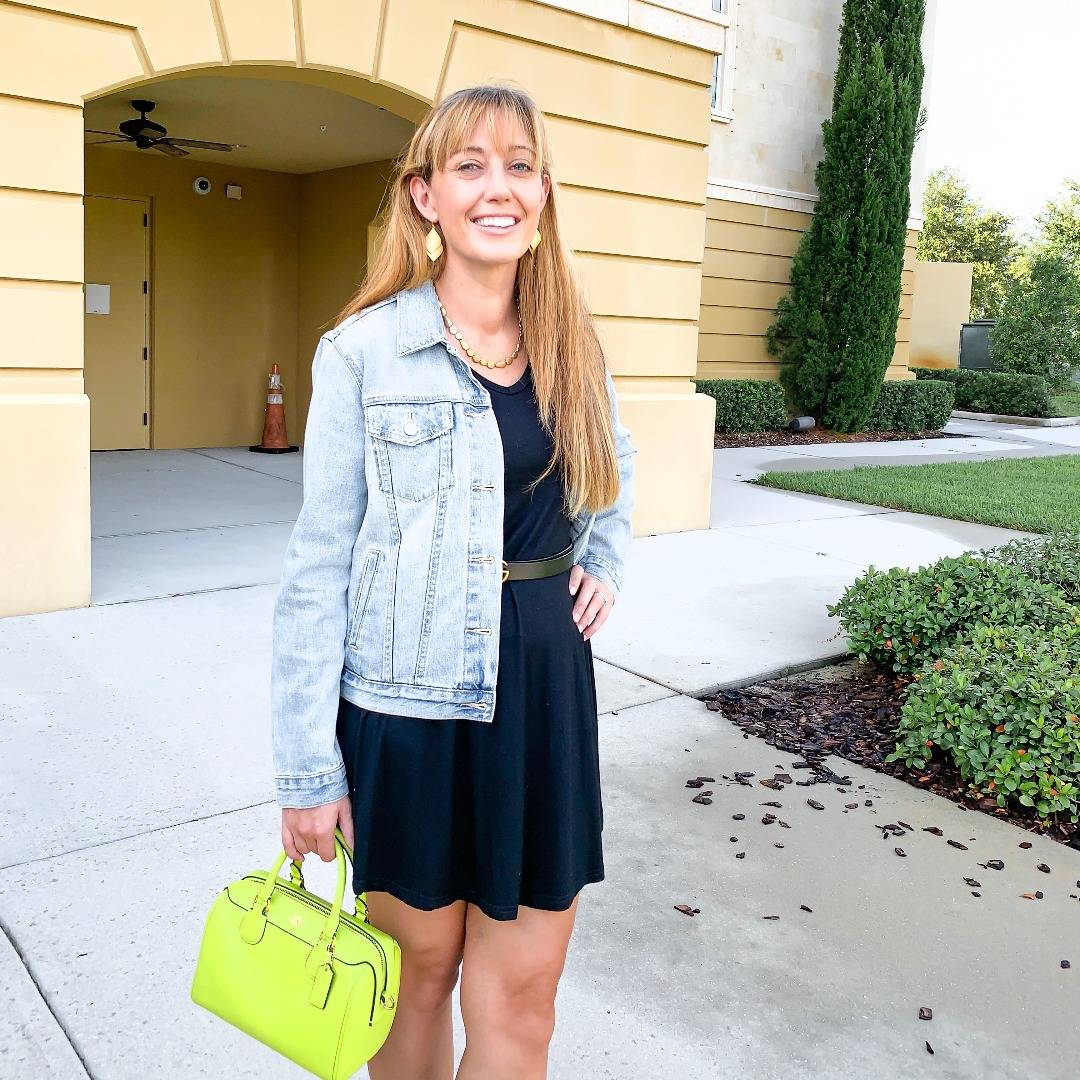 FASHION BLOGGER
Instagram: @TrishJolene
Wearing Breathe Deep Earrings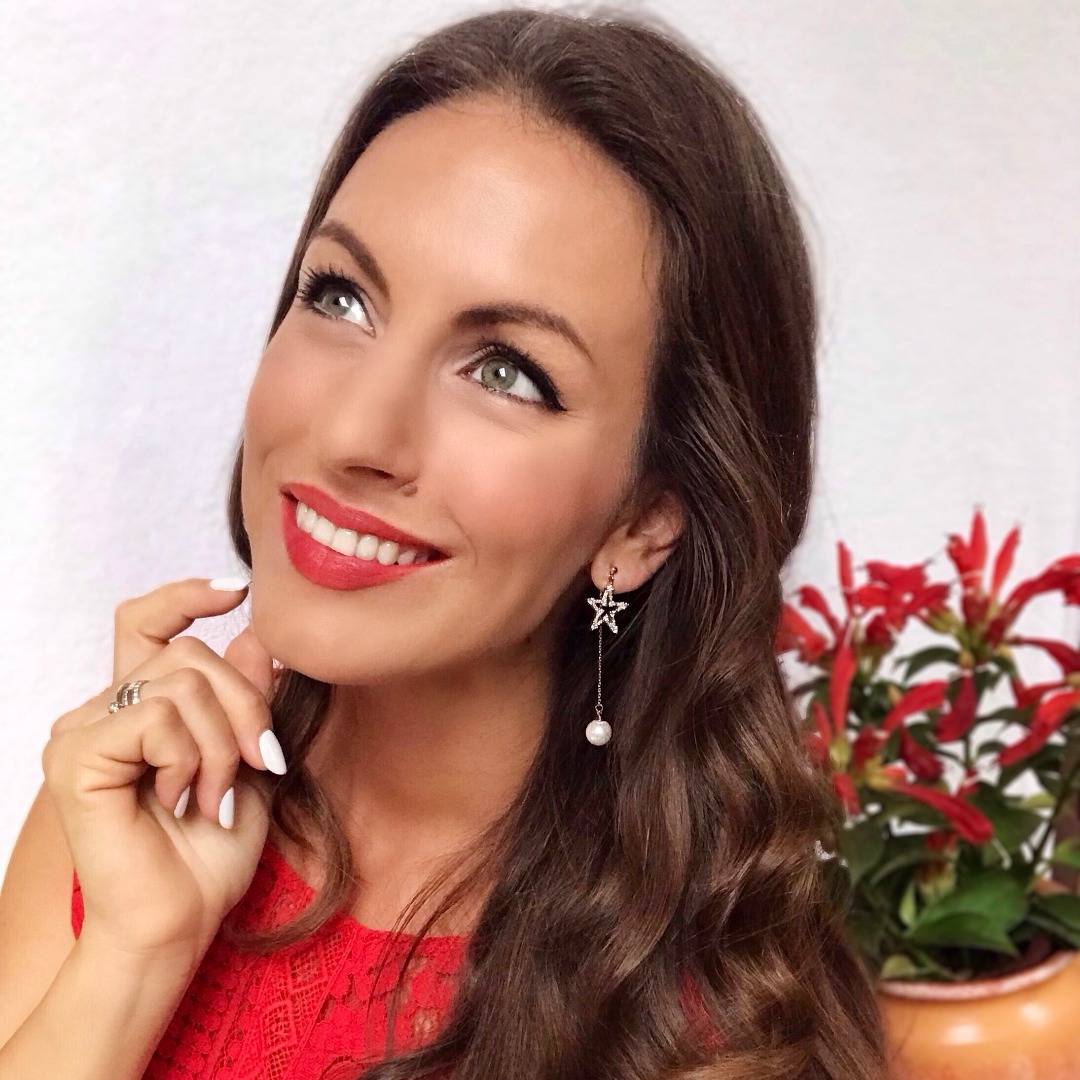 FASHION BLOGGER
Instagram: @berghofferbogi
Wearing A Wish And A Prayer Earrings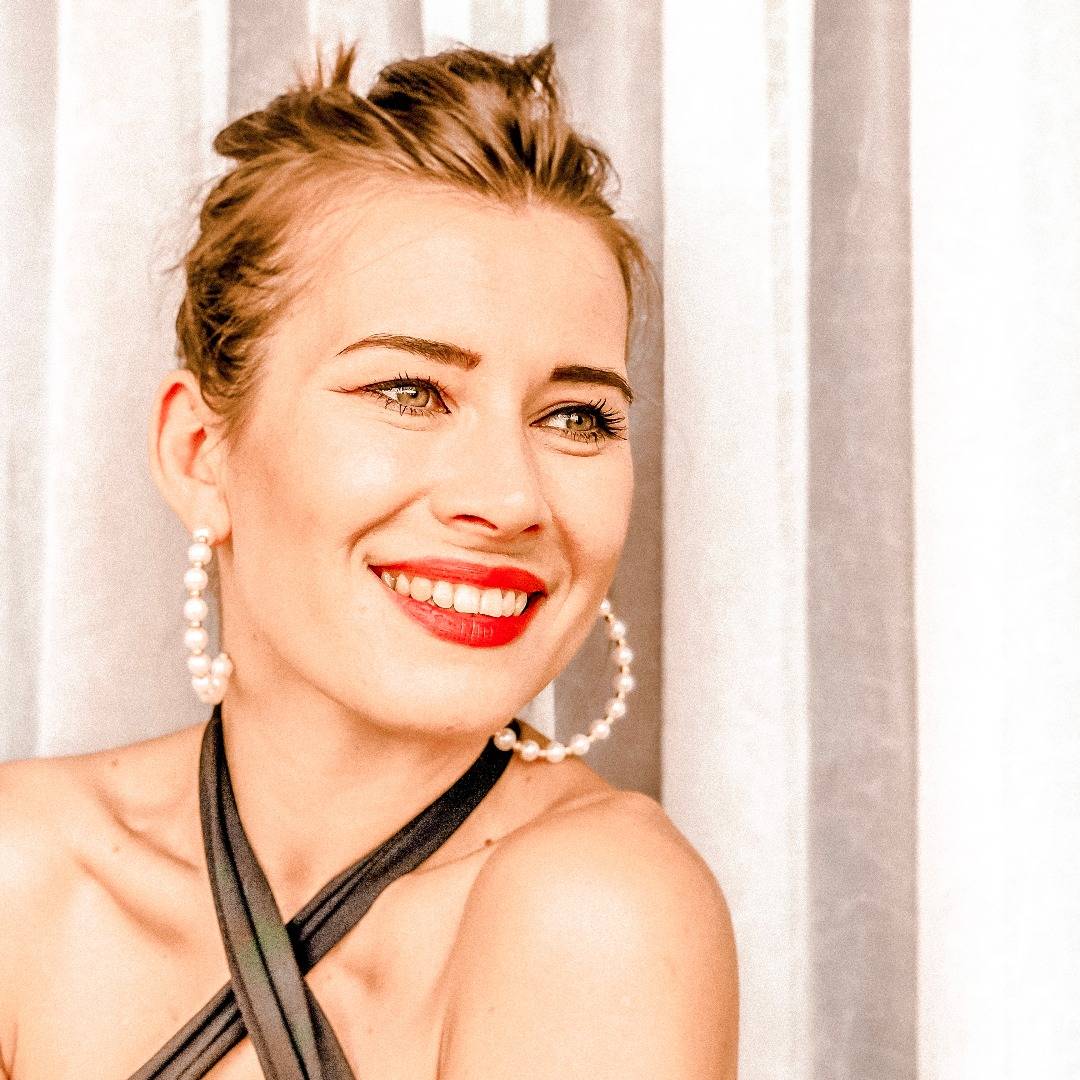 FASHION AND LIFESTYLE BLOGGER
Instagram: @natqueenkoala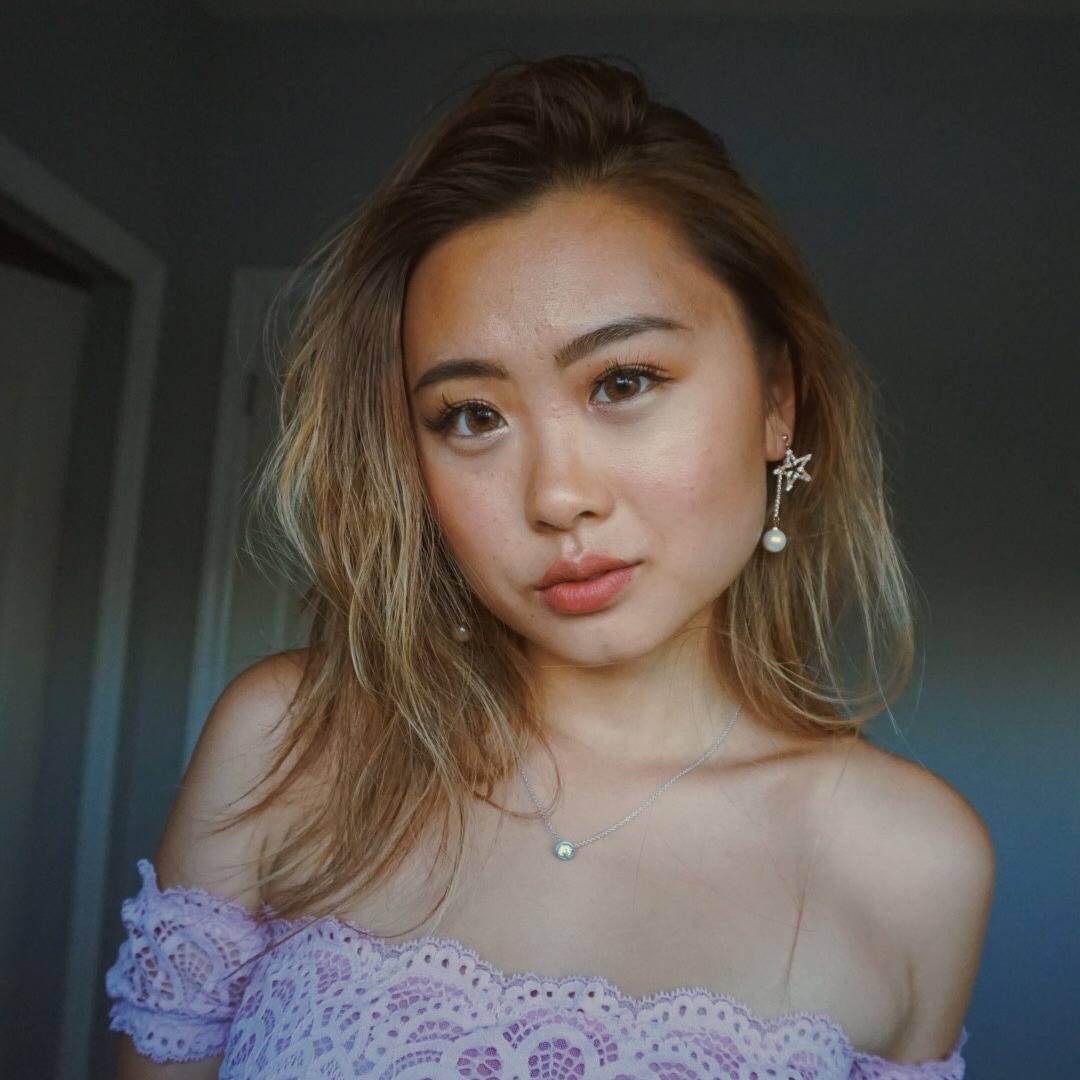 FASHION BLOGGER
Instagram: @eleanor3069
Wearing A Wish And A Prayer Earrings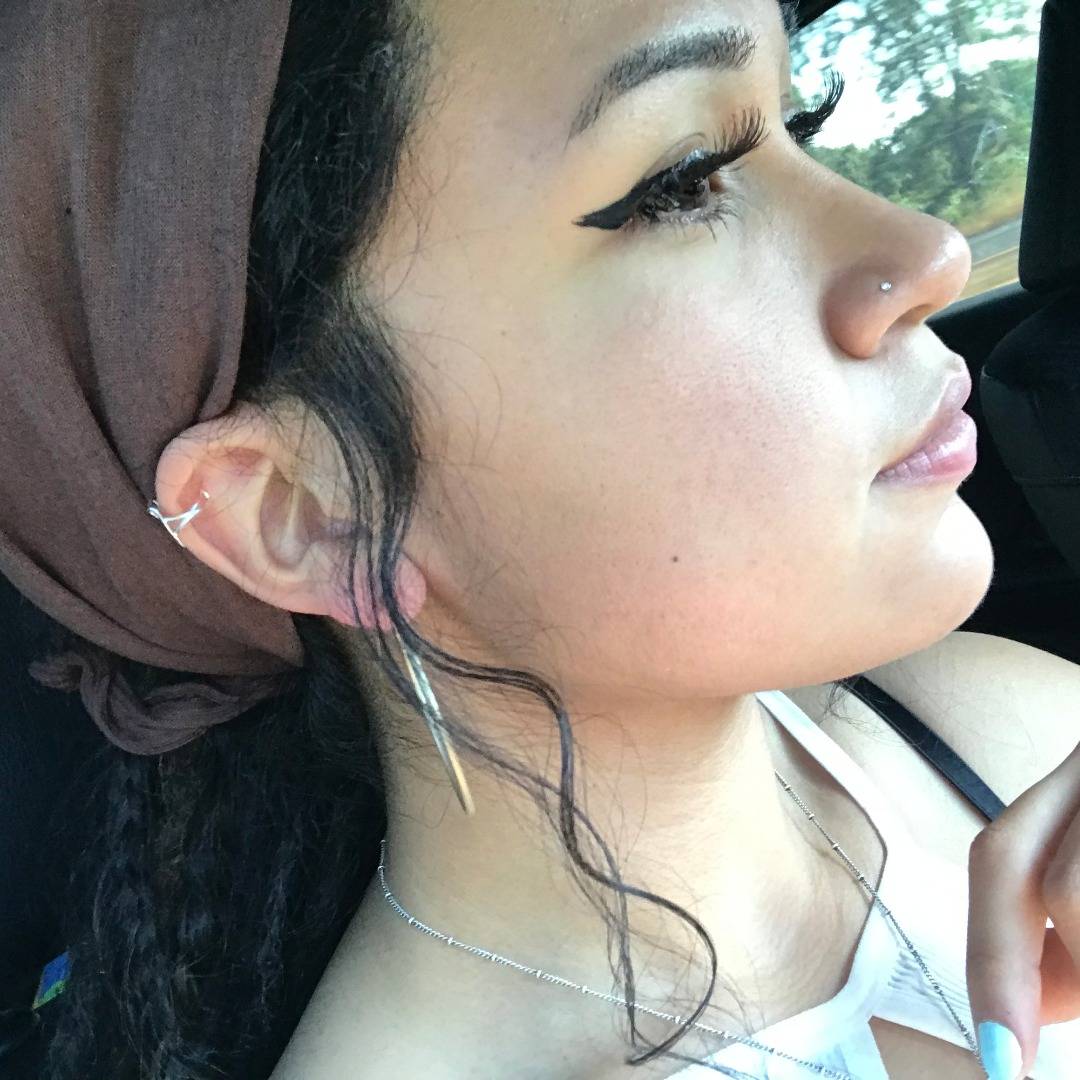 FASHION BLOGGER
Instagram: @lionnesgoddess
Wearing Take Up Space Earrings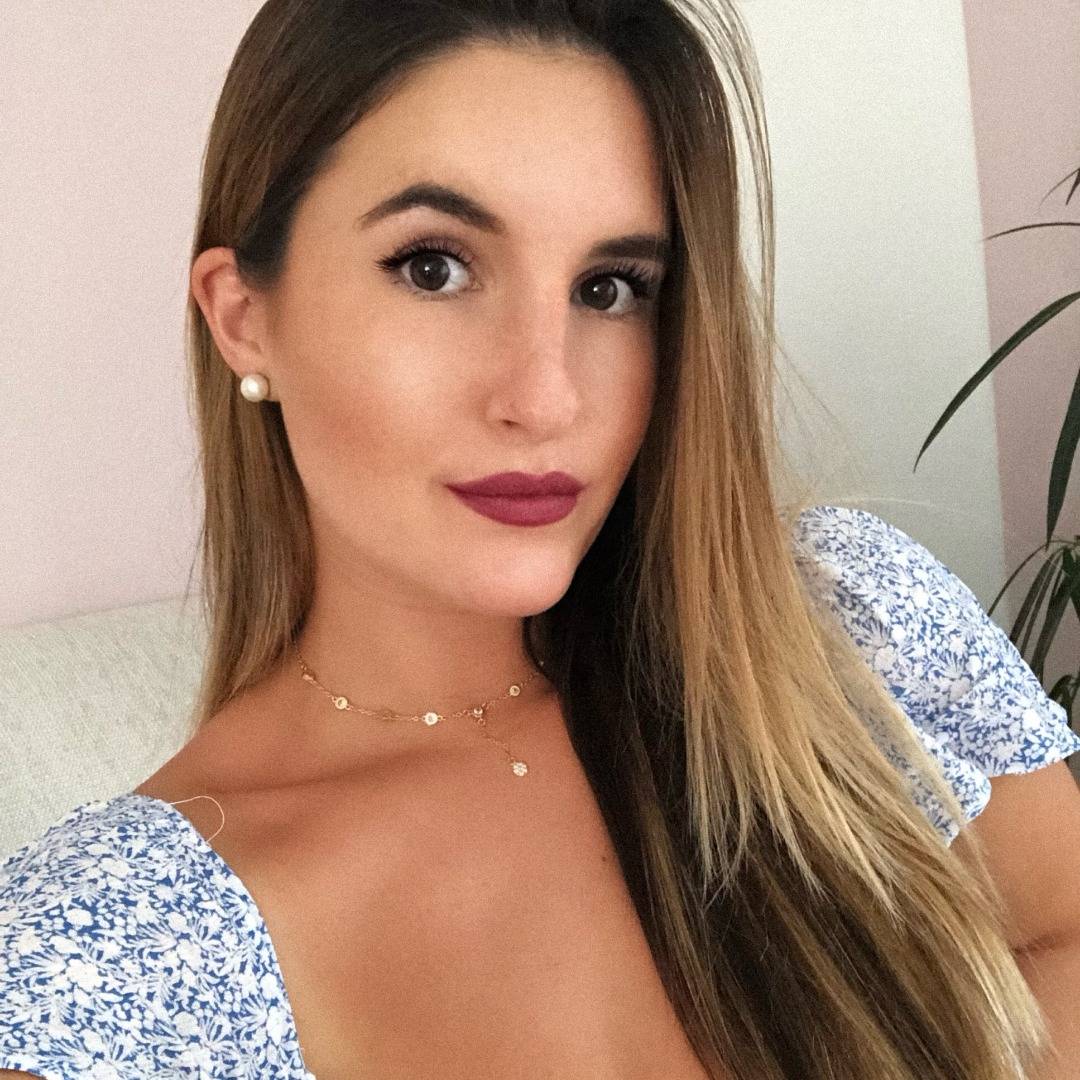 FASHION BLOGGER
Instagram: @sarahdelima
Wearing Changing Tides Necklace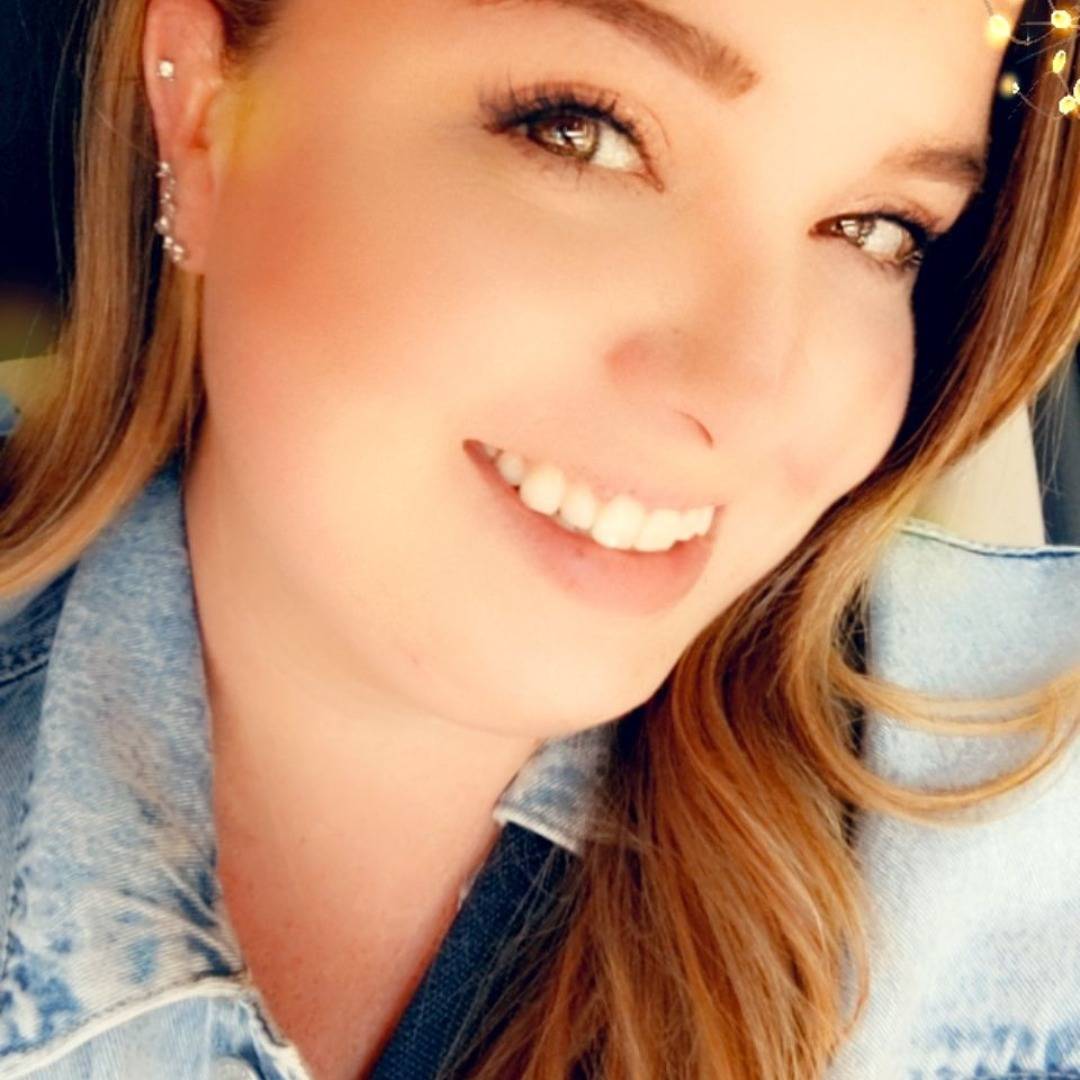 FASHION BLOGGER
Instagram: @meghughesrealty
Wearing Stars Shining Above You Earrings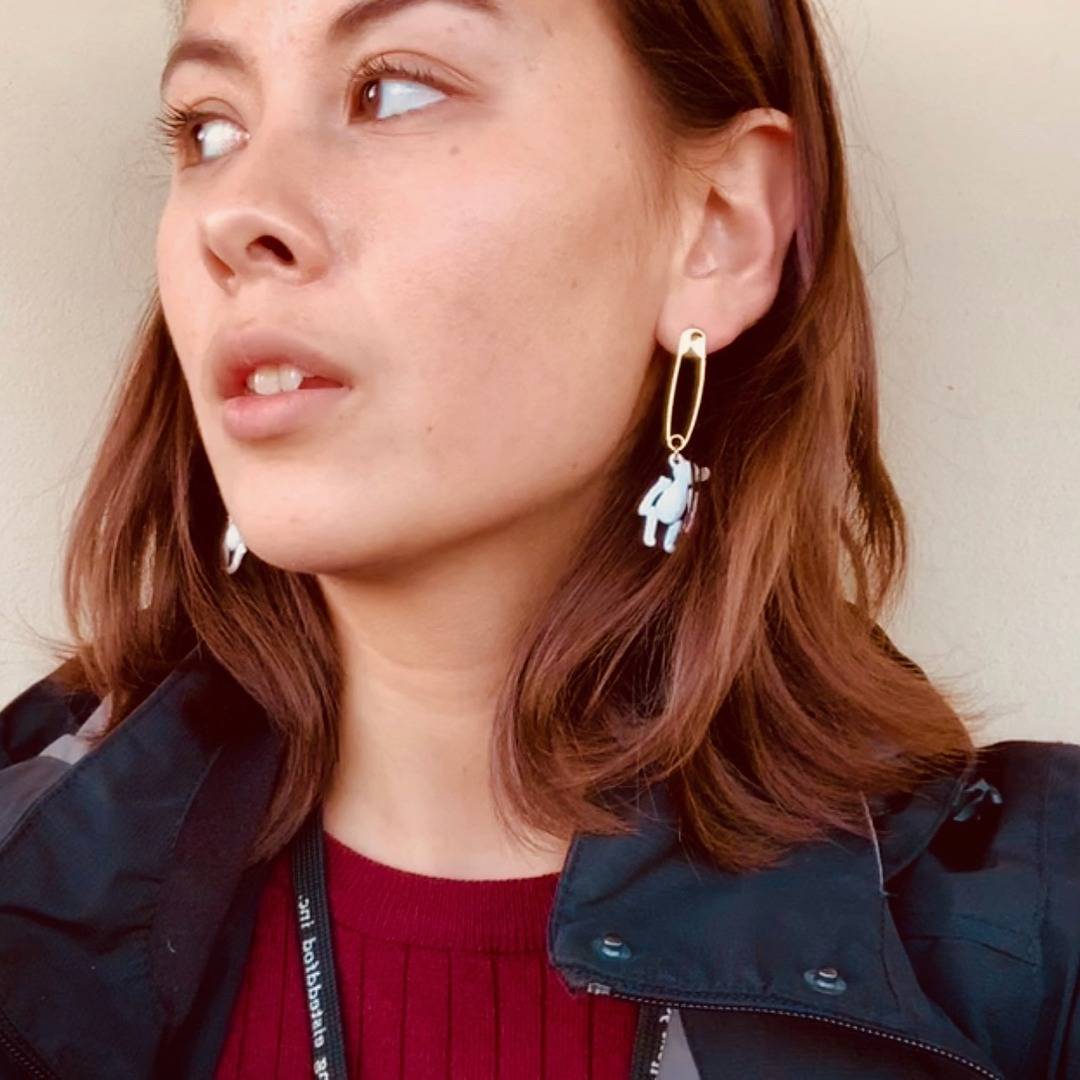 FASHION BLOGGER
Instagram: @ellen.manson
Wearing Da Fuzzy Furries Earrings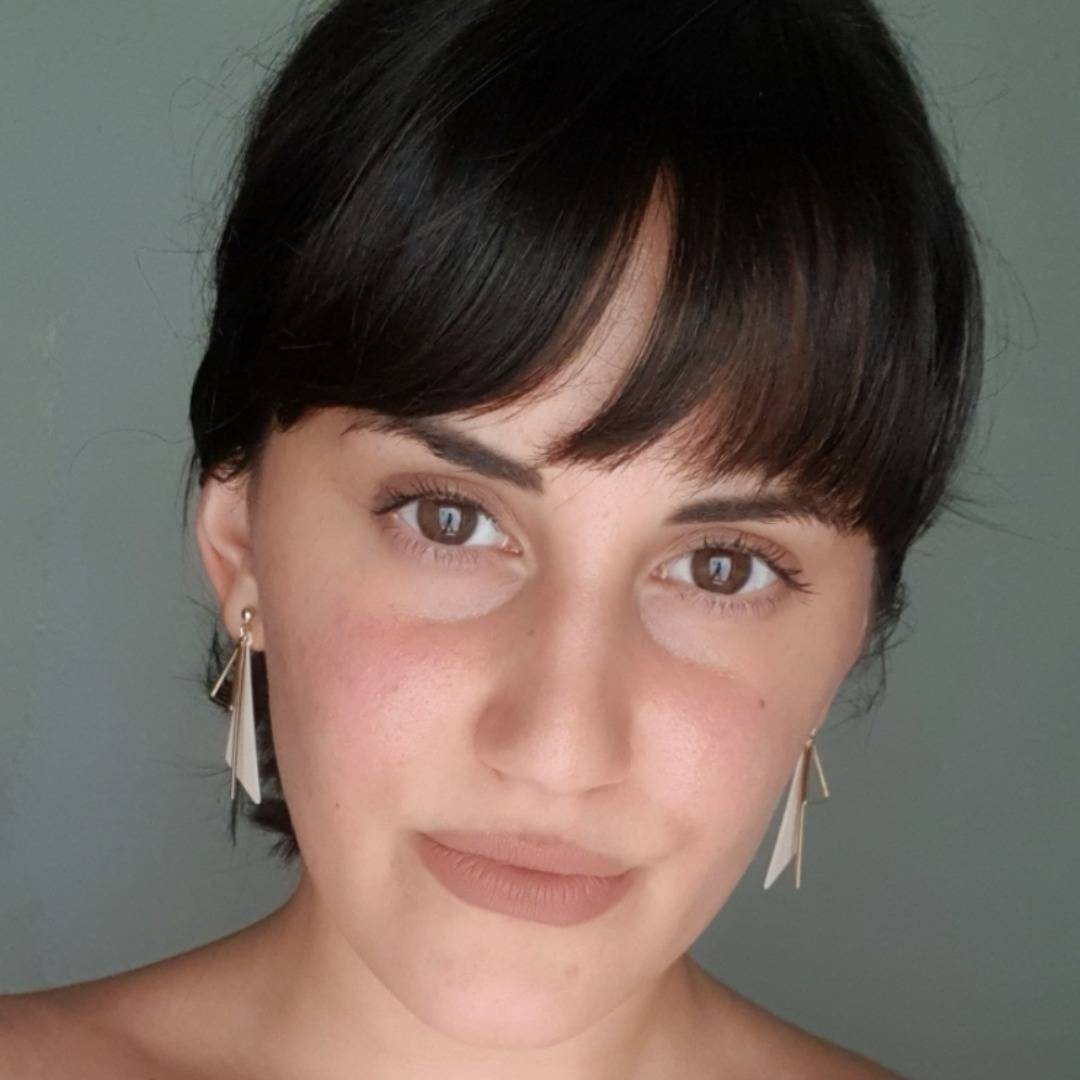 FASHION BLOGGER
Instagram: @_itseffige_
Wearing Shape Shifter Earrings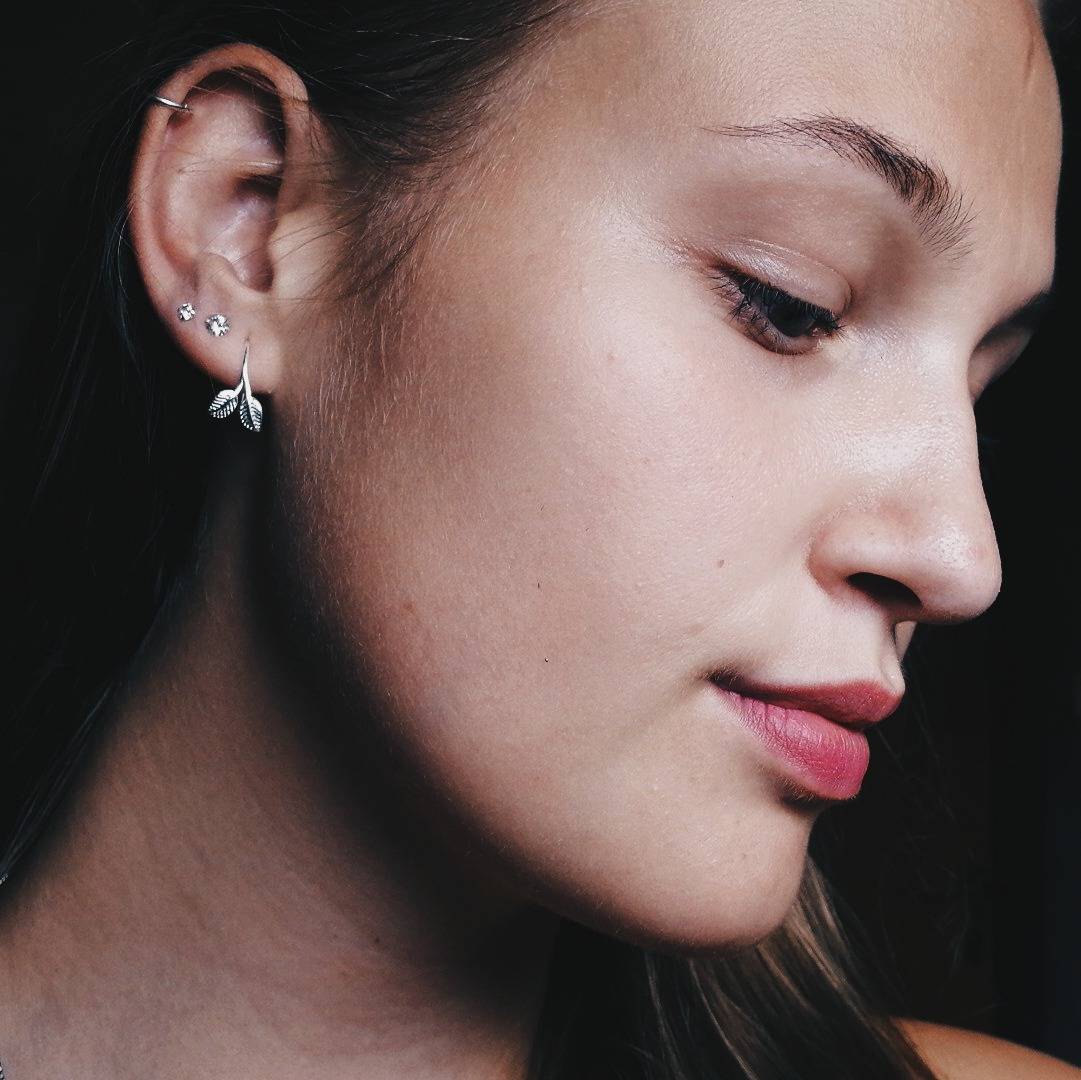 FASHION BLOGGER
Instagram: @milouspang
Wearing Offstage Chorus Earrings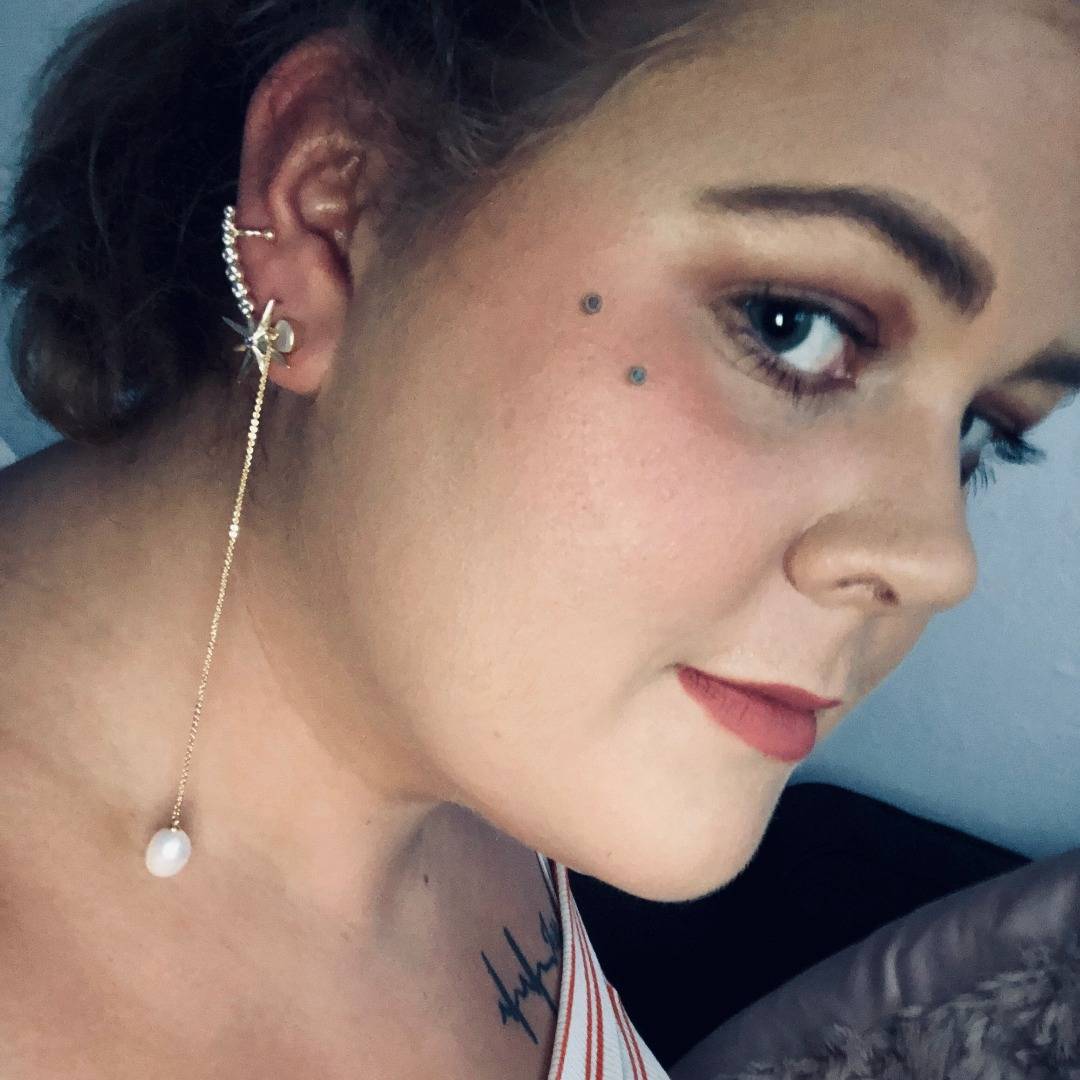 FASHION ENTHUSIAST
Instagram: @karysevecrook
Wearing Hand Over The Gown Earrings
FASHION BLOGGER
Instagram: @Karinamcgucken
Wearing Ring Of Fire Earrings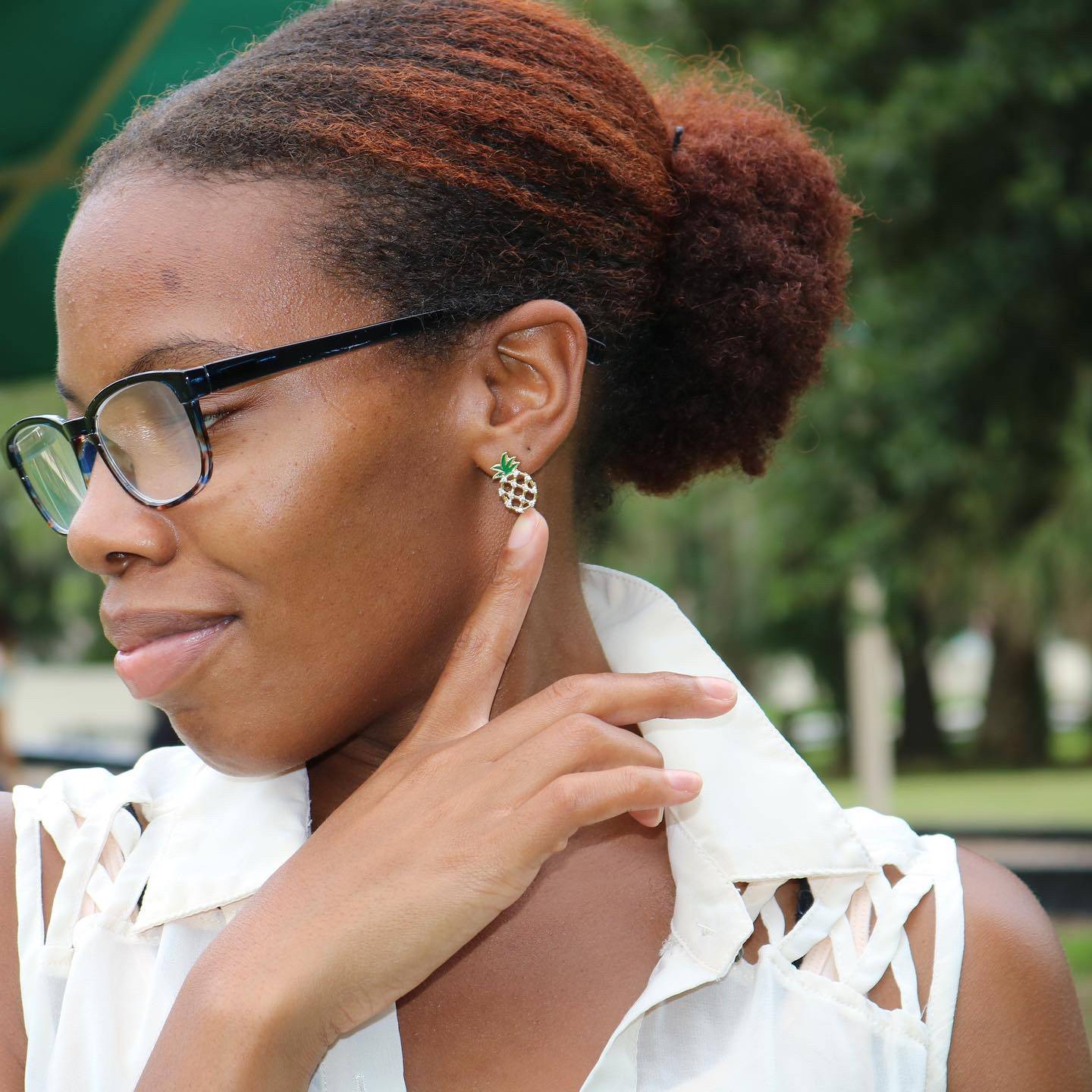 FASHION BLOGGER
Instagram: @thedynasty_family
Wearing Morning In Belieze Earrings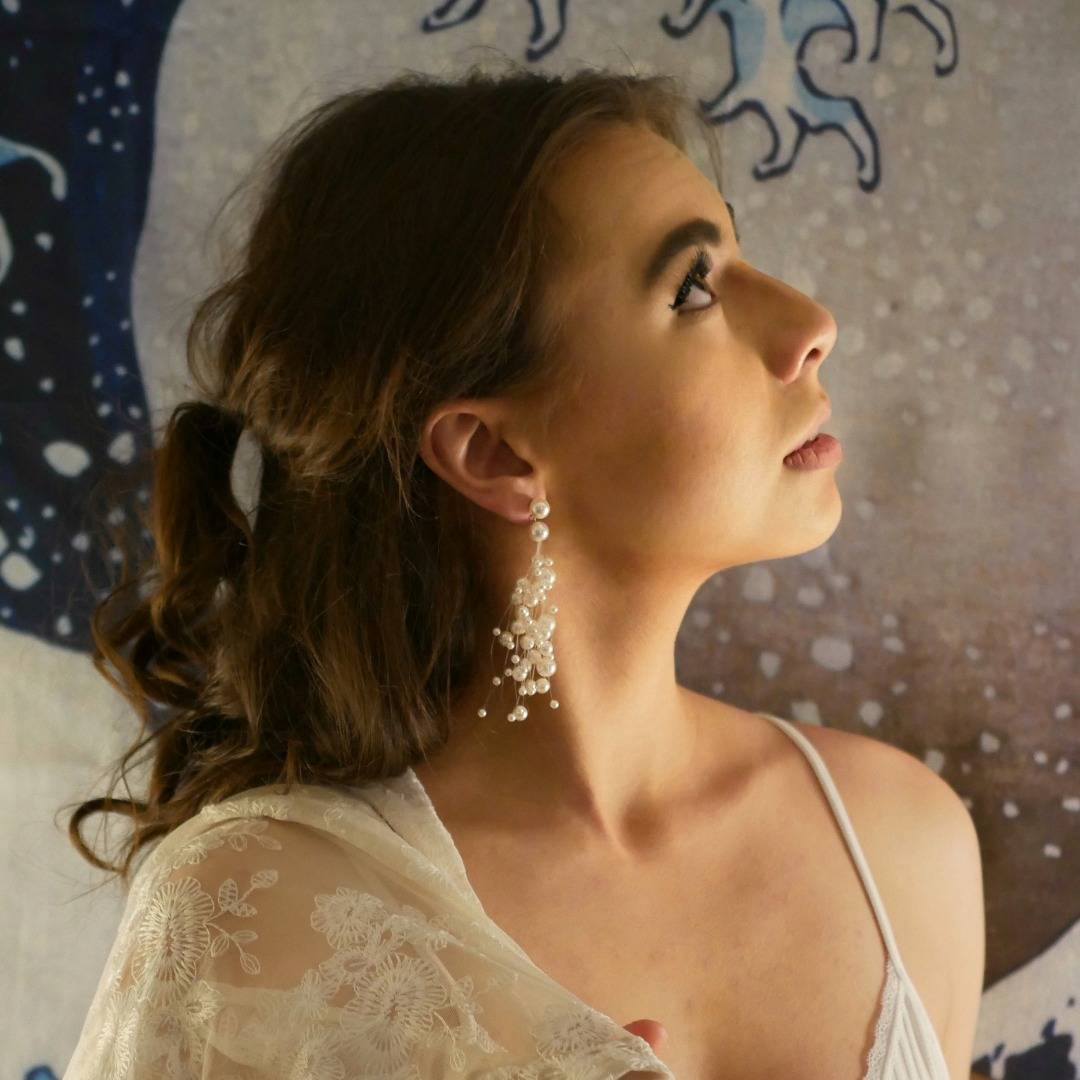 FASHION BLOGGER
Instagram: @yale.pim
Wearing Tree of Life Pearl Earrings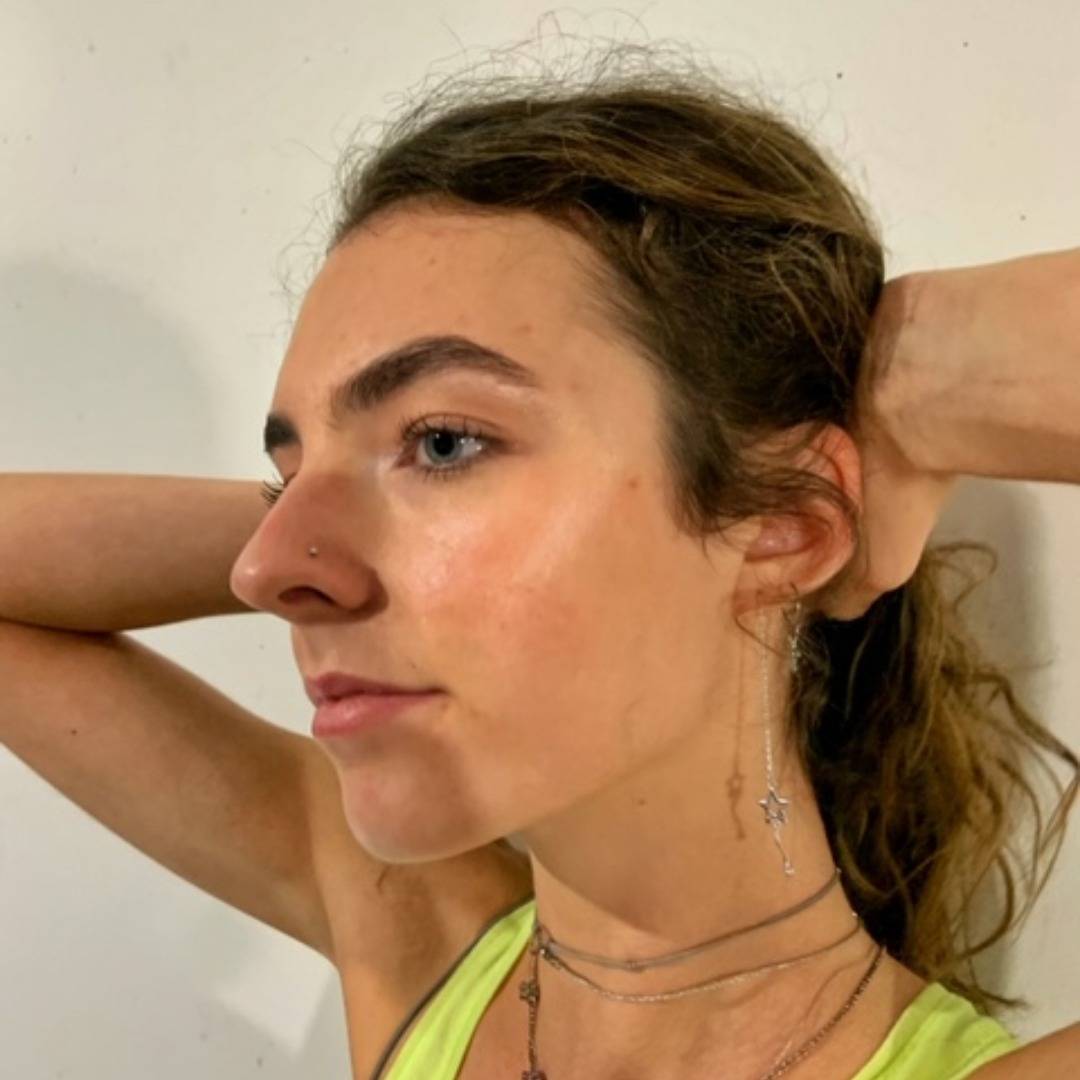 FASHION BLOGGER
Instagram: @adddisonnn
Wearing Into The Atmosphere Earrings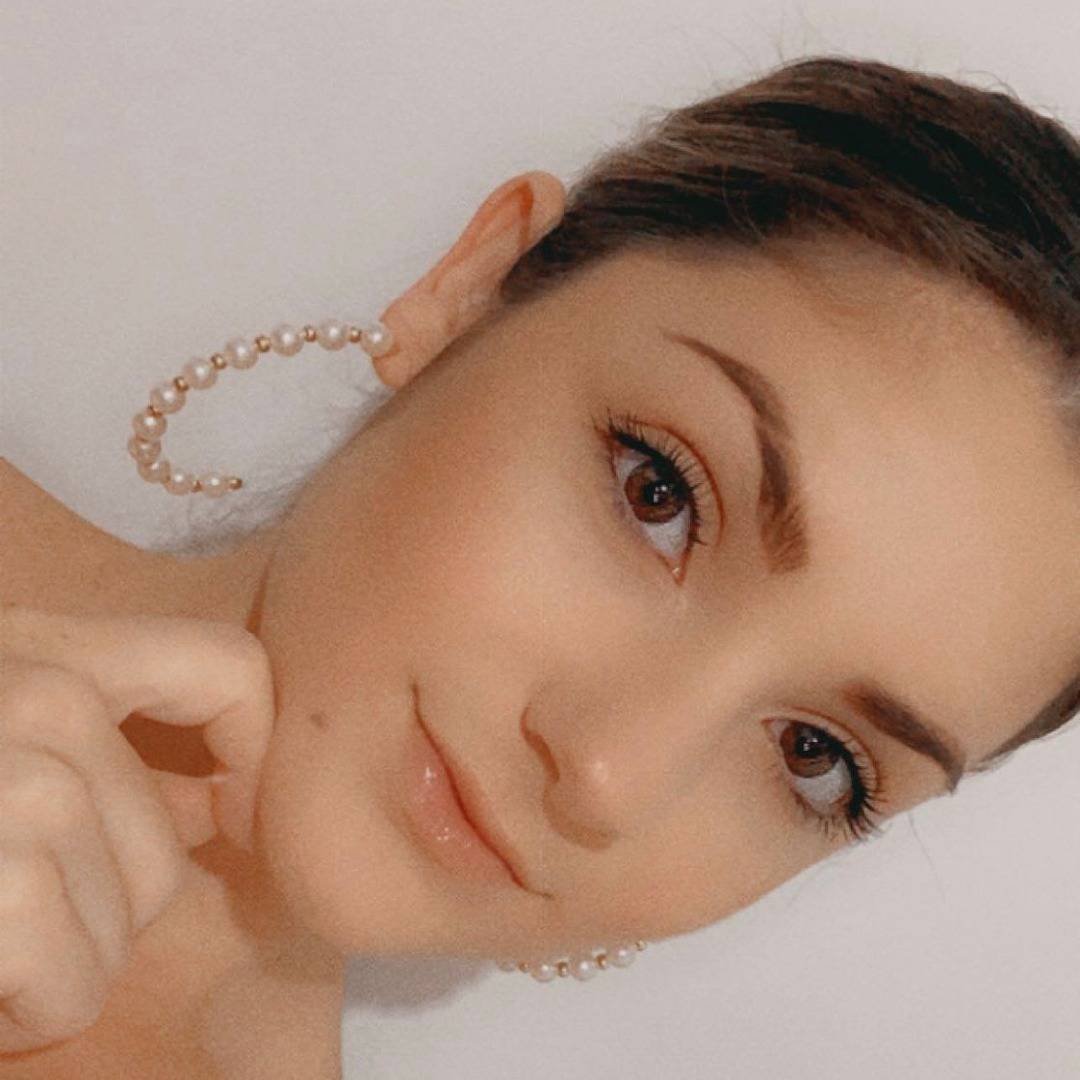 FASHION BLOGGER
Instagram: @Destiny_annn
Wearing Best is Yet to Come Pearl Earrings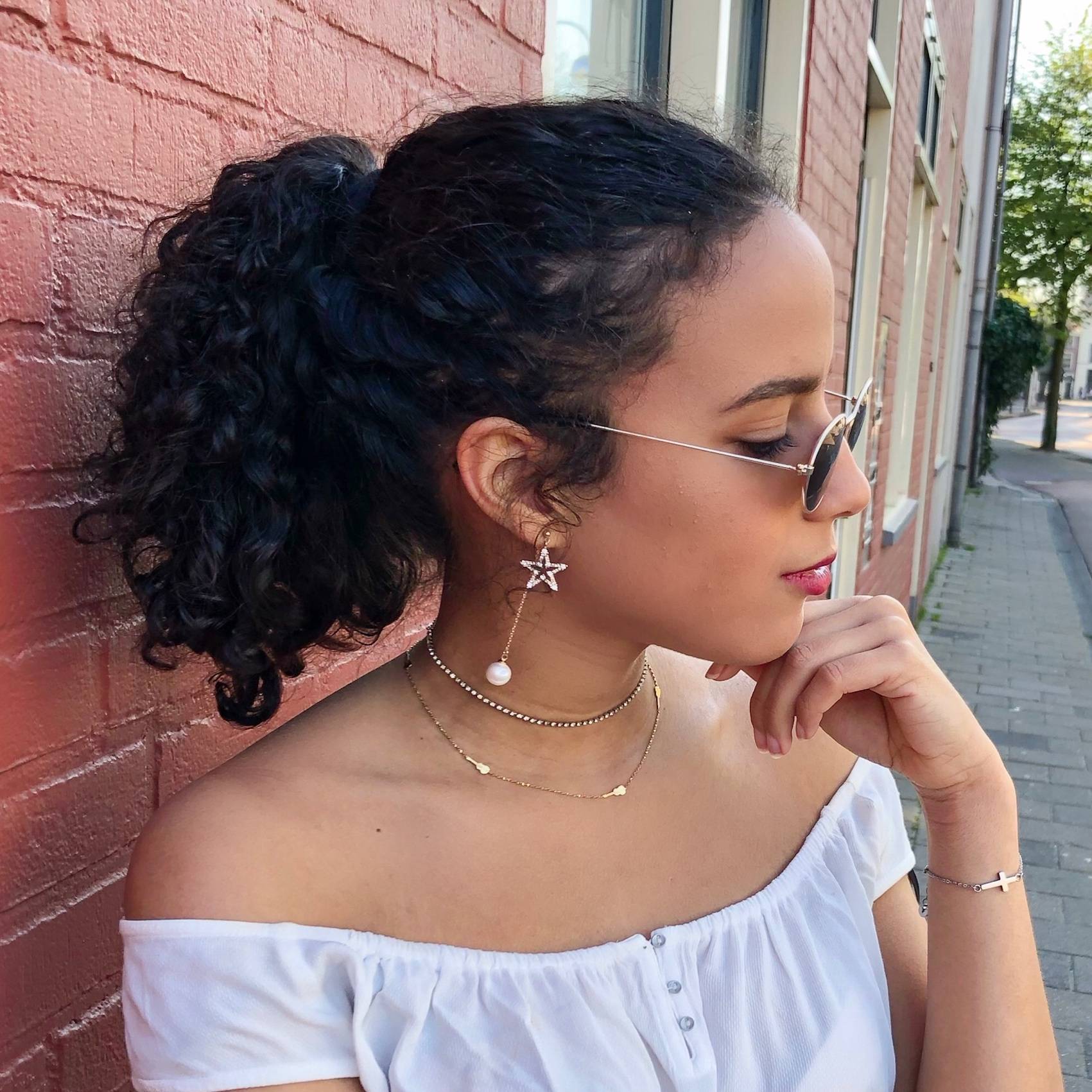 TRAVEL AND STYLE BLOGGER
Instagram: @lizzz_daily

Wearing A Wish and a Prayer Earrings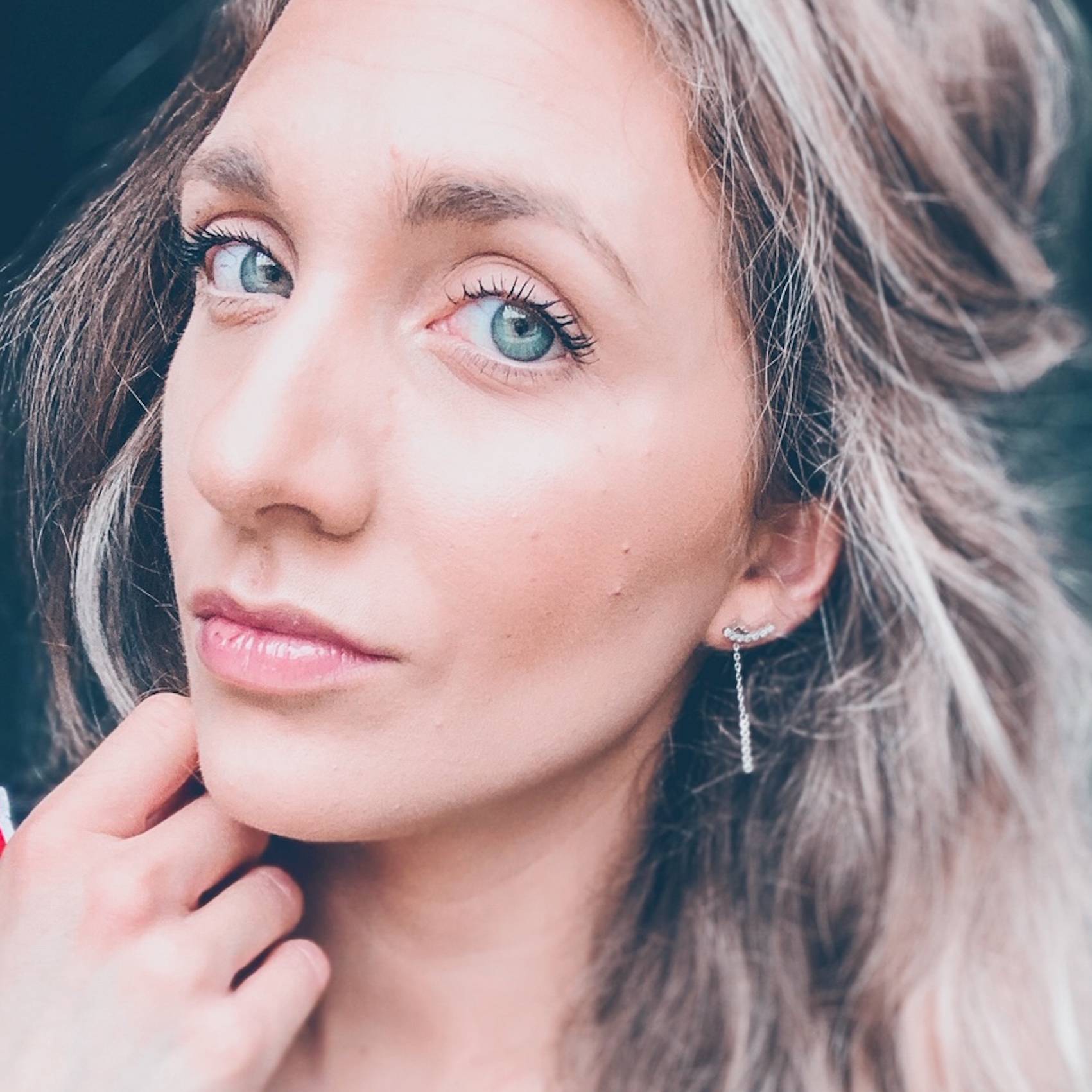 FASHION AND LIFESTYLE BLOGGER
Instagram: @transatlantic_chic

Wearing Think of Me Earrings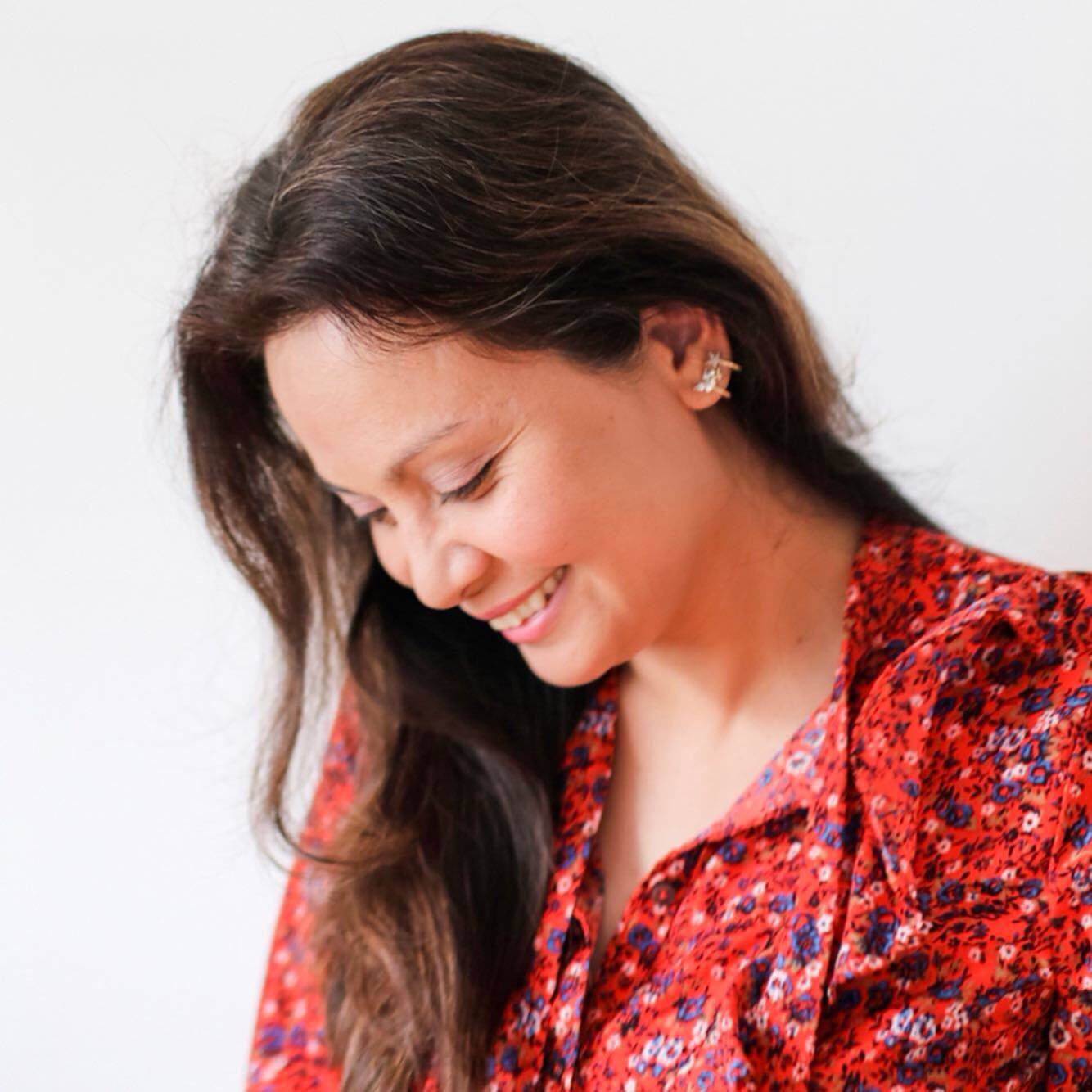 FASHION AND TRAVEL BLOGGER
Instagram: @lifetravelsoul
Wearing Happiness Butterfly Earrings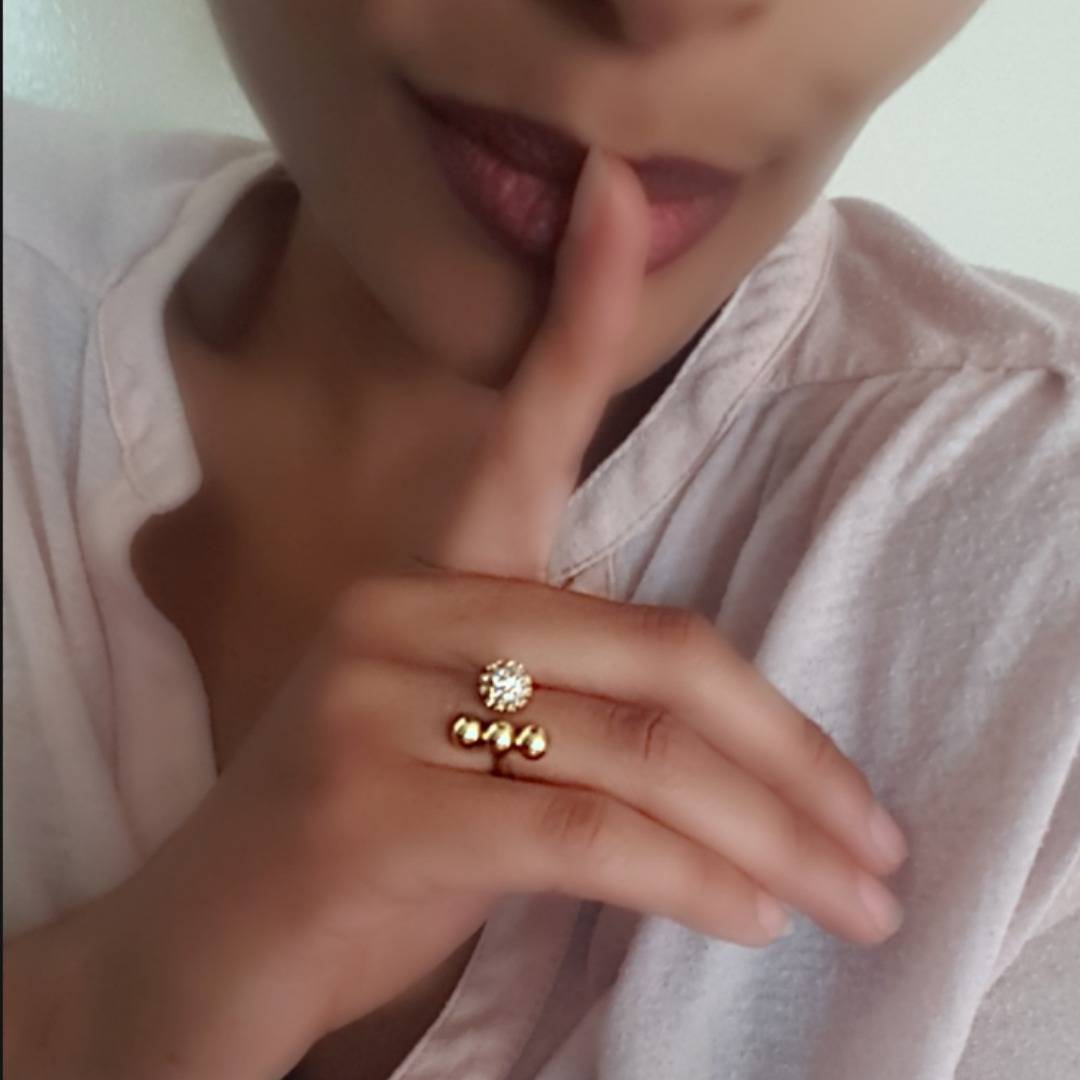 FITNESS BLOGGER
Instagram: @earthchild.mamax3

Wearing Forget Me Not Rings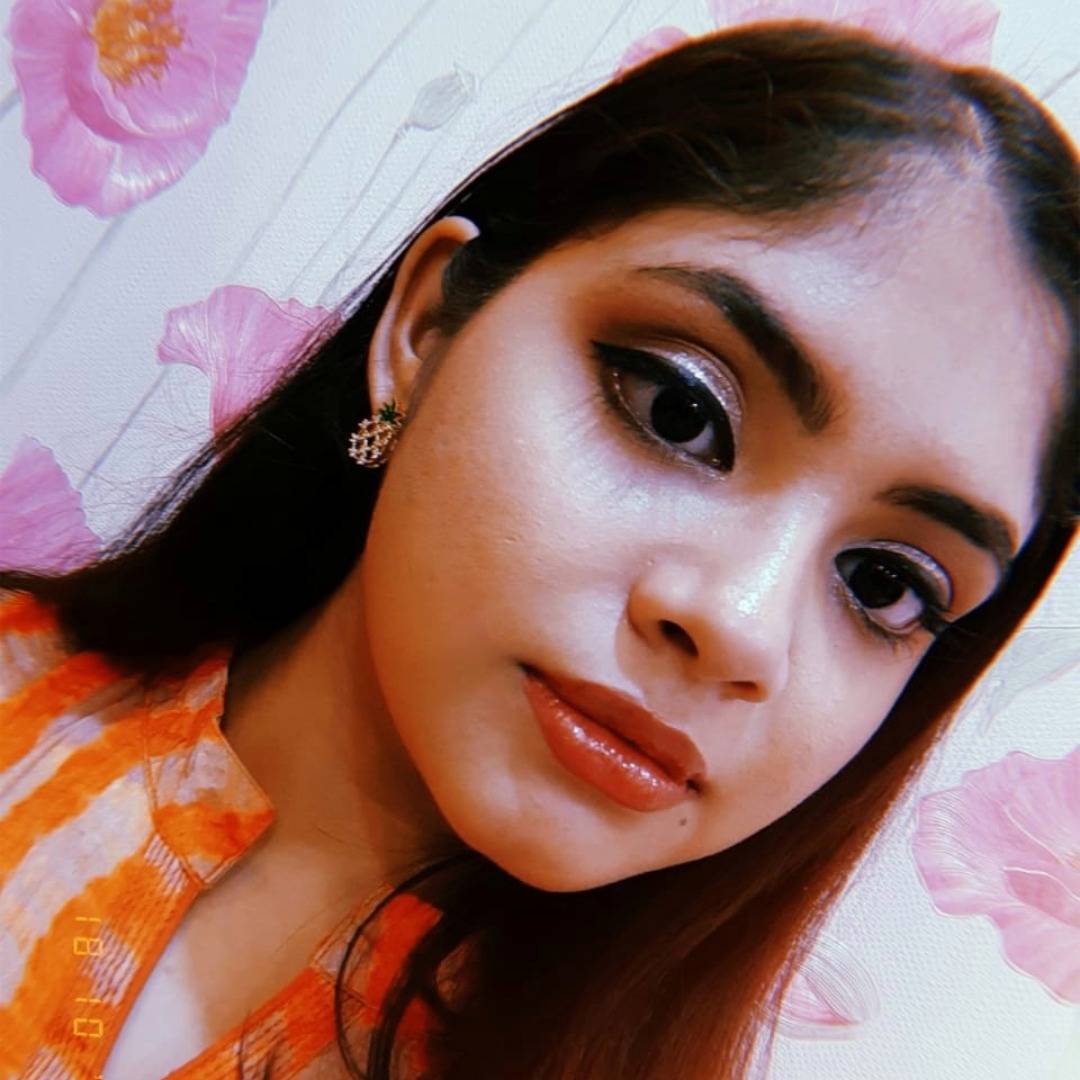 FASHION AND TRAVEL BLOGGER
Instagram: @Sumaiyaa_a

Wearing Morning in Belize Earrings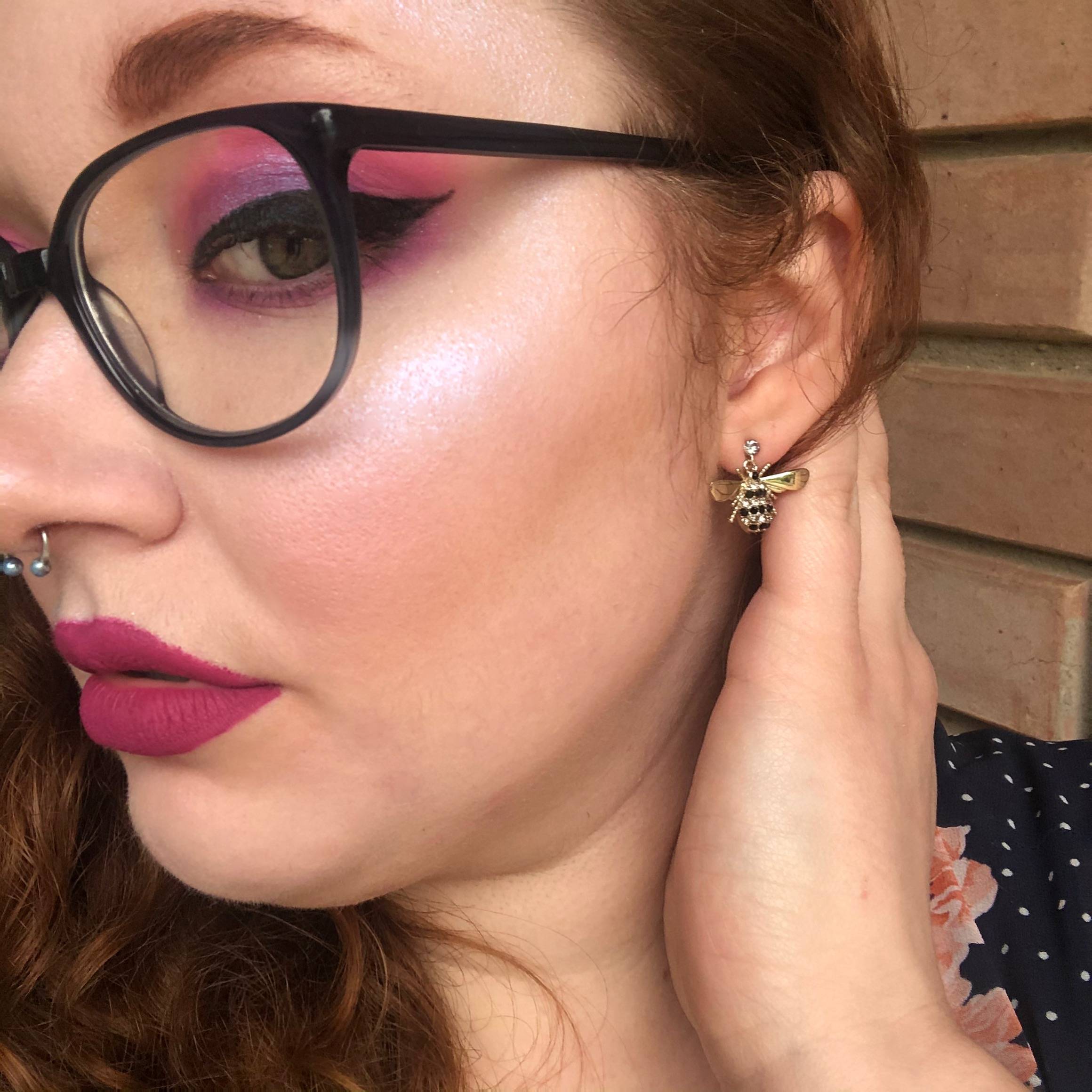 BEAUTY BLOGGER
Instagram: @beauty_sloths

Wearing Spread Your Wings Earrings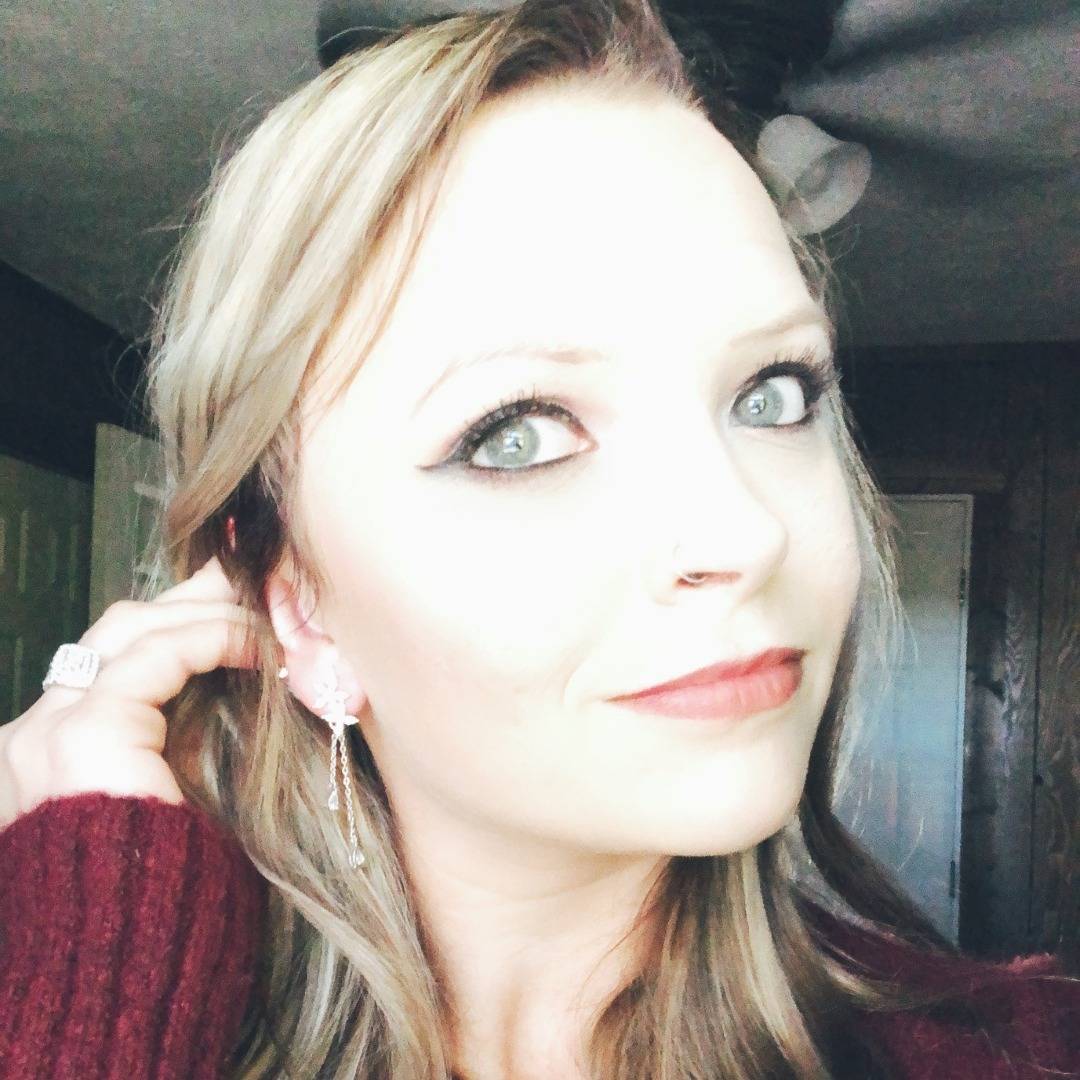 BEAUTY BLOGGER
Instagram: @heatherfletcher92

Wearing Razzle Dazzle Earrings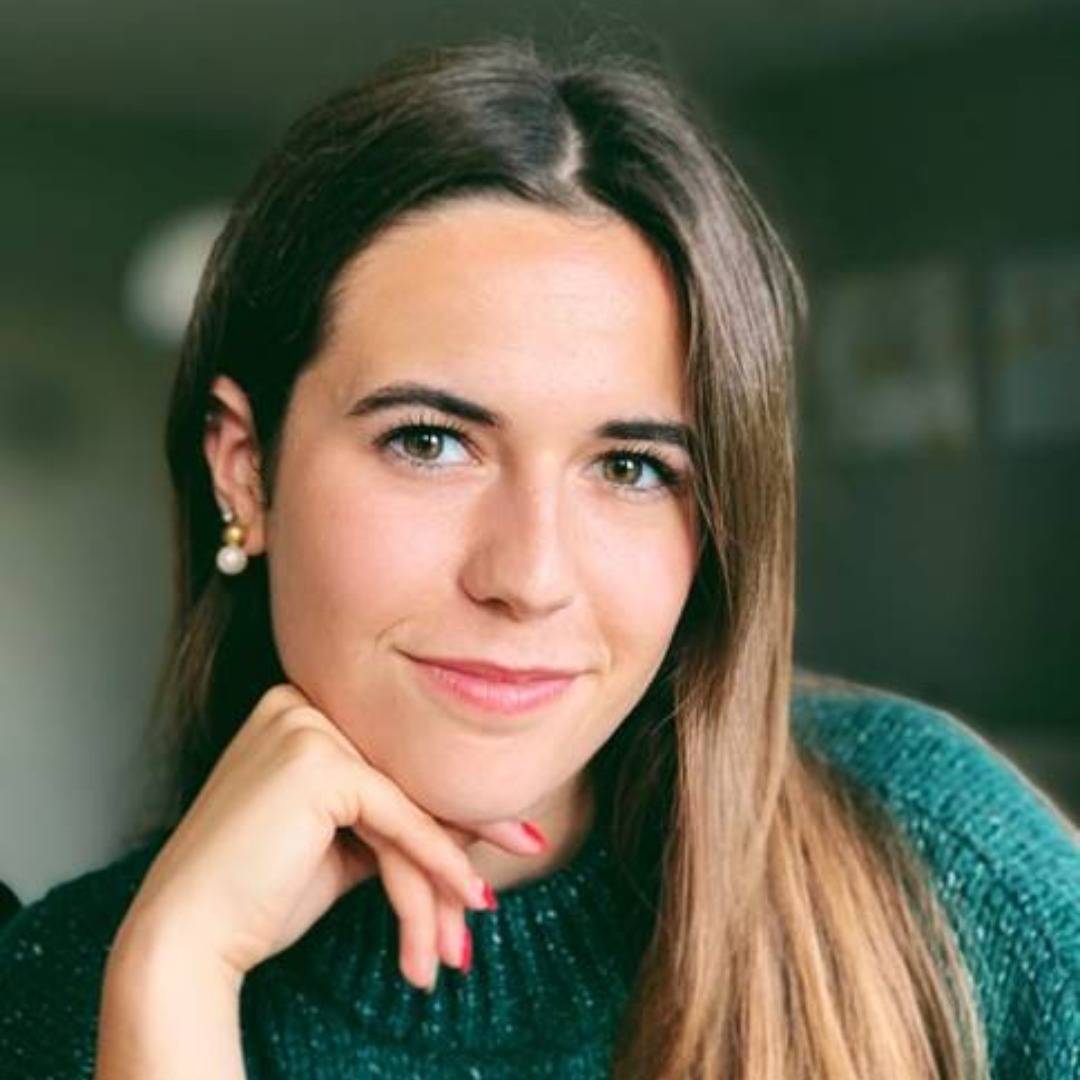 FASHION AND TRAVEL BLOGGER
Instagram: @jana_selis

Wearing Something Stirs Earrings Earrings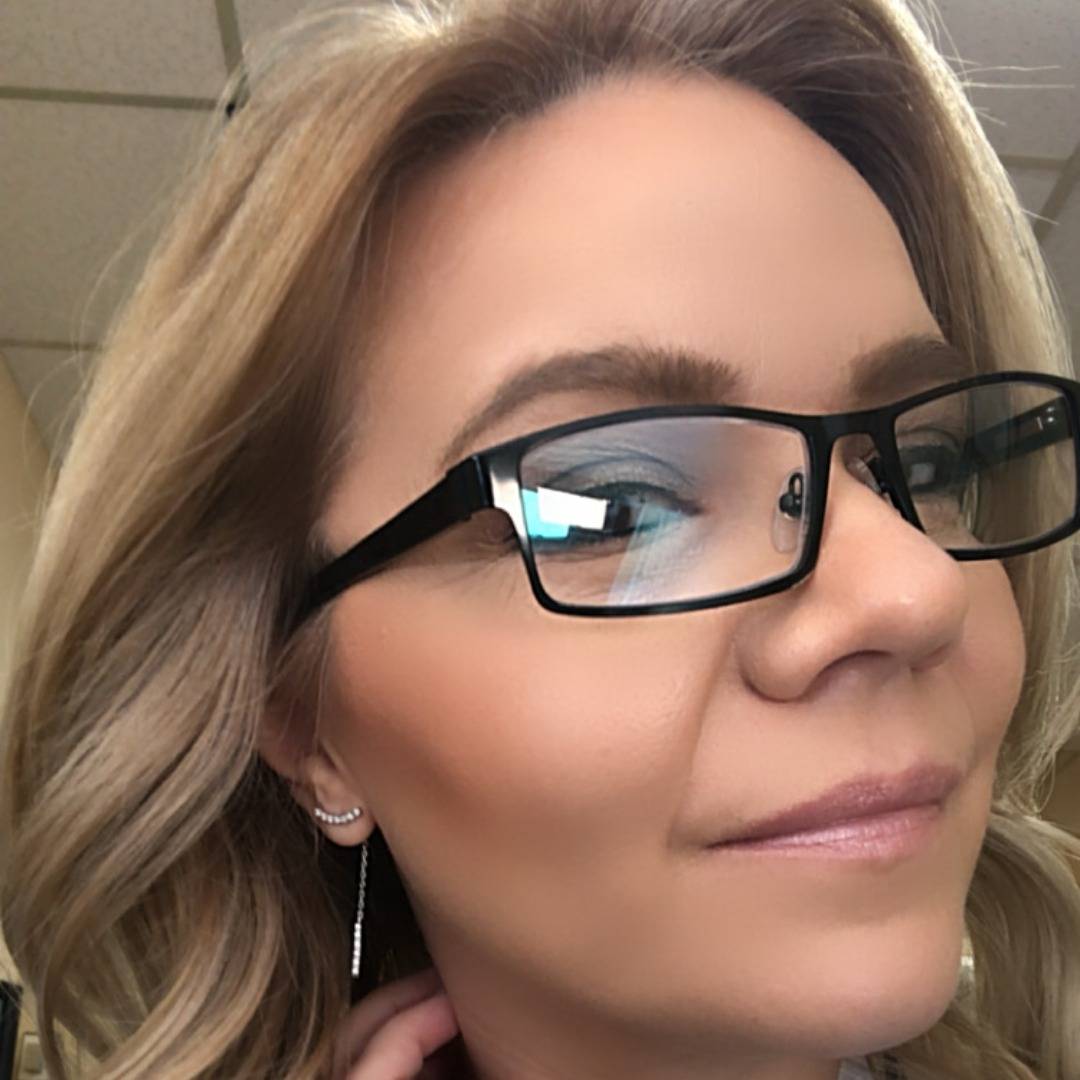 BEAUTY AND FASHION BLOGGER
Instagram: @nicoletajudea

Wearing Think of Me Earrings
FASHION AND LIFESTYLE BLOGGER
Instagram: @angieez

Wearing Dreams Come True Earrings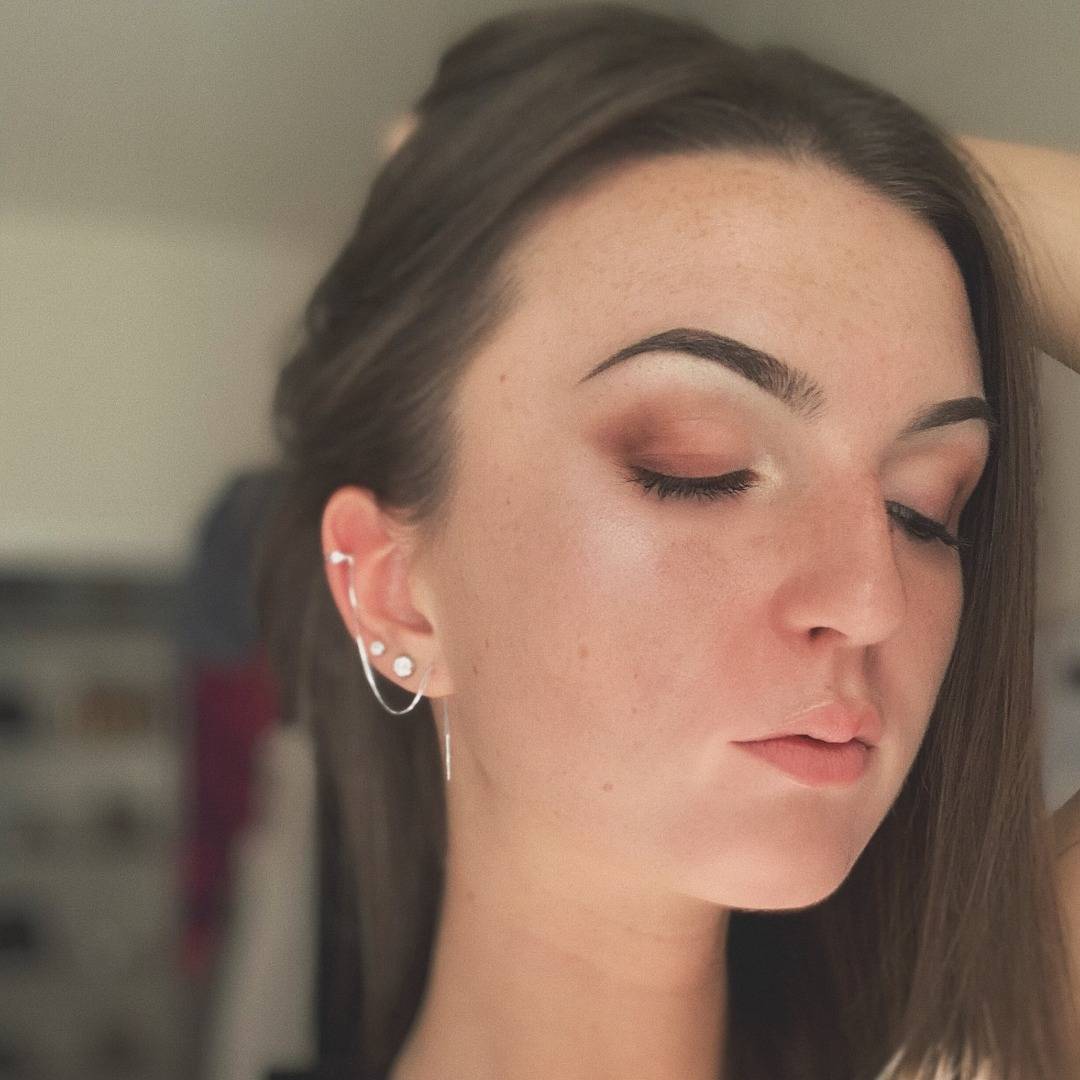 FASHION AND LIFESTYLE BLOGGER
Instagram: @mis.lyss

Wearing We're All Connected Earrings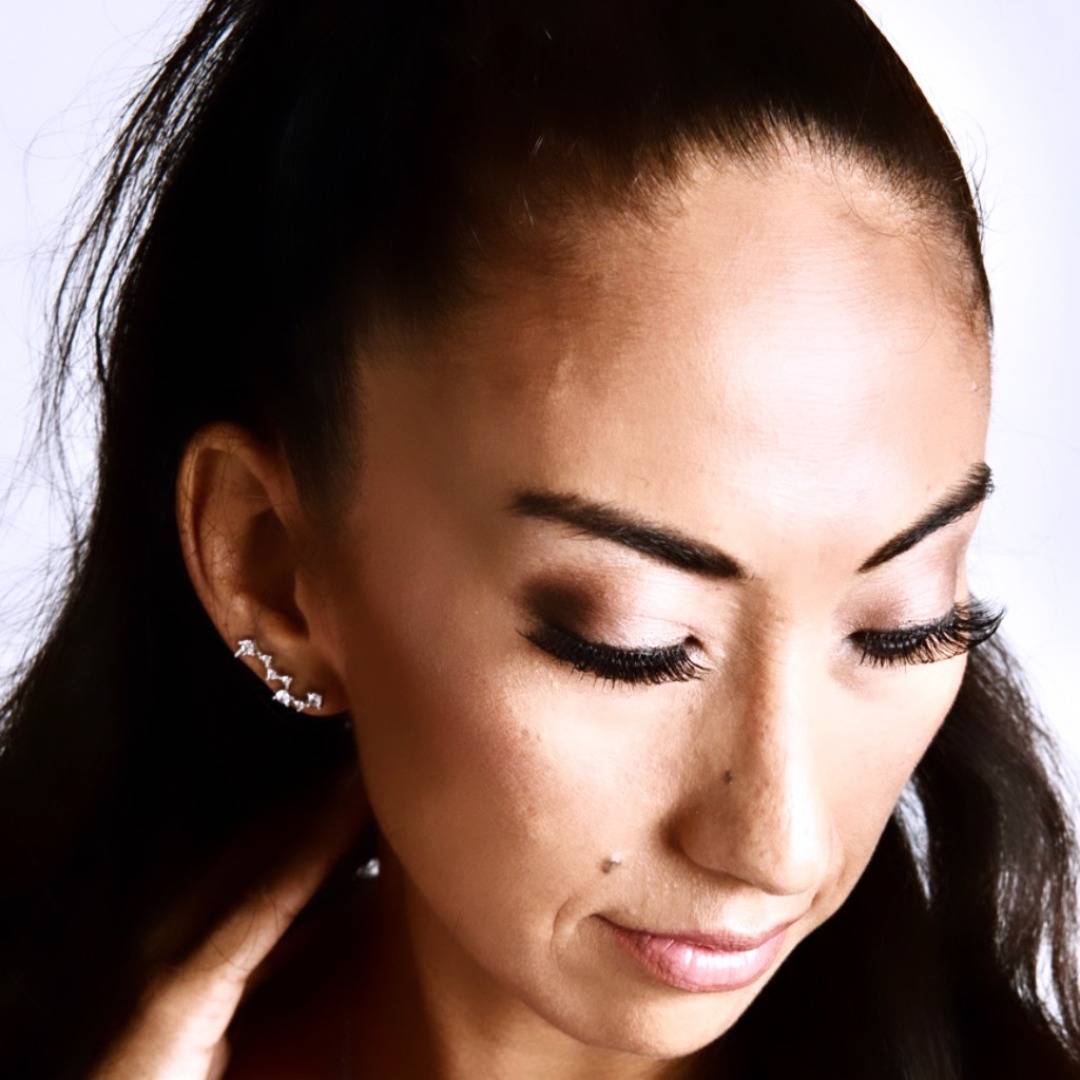 FITNESS AND FASHION BLOGGER
Instagram: @nicoletajudea

Wearing Stars Shining Bright Above You Earrings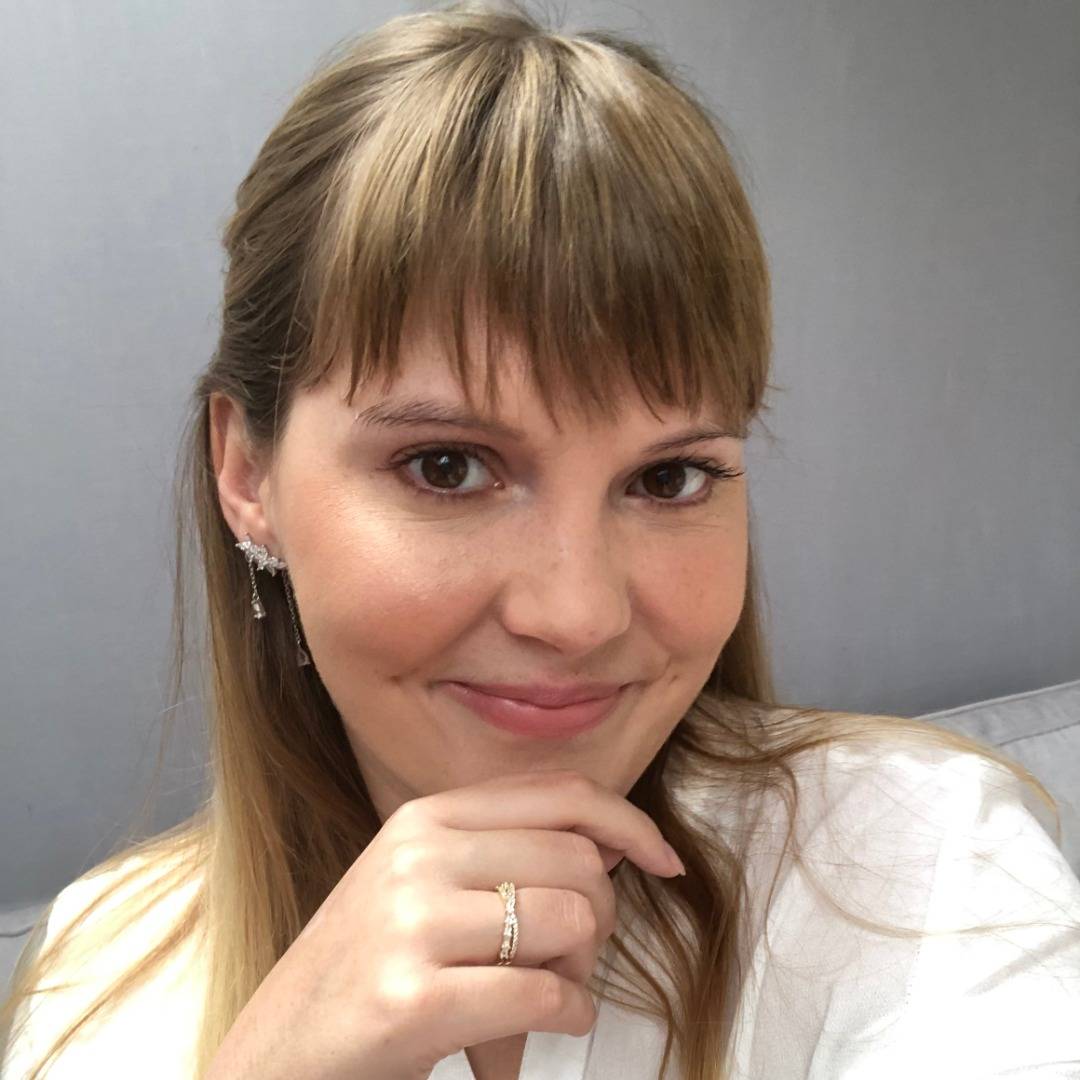 BEAUTY BLOGGER
Instagram: @allthings_brightandbeautiful_

Wearing Razzle Dazzle Earrings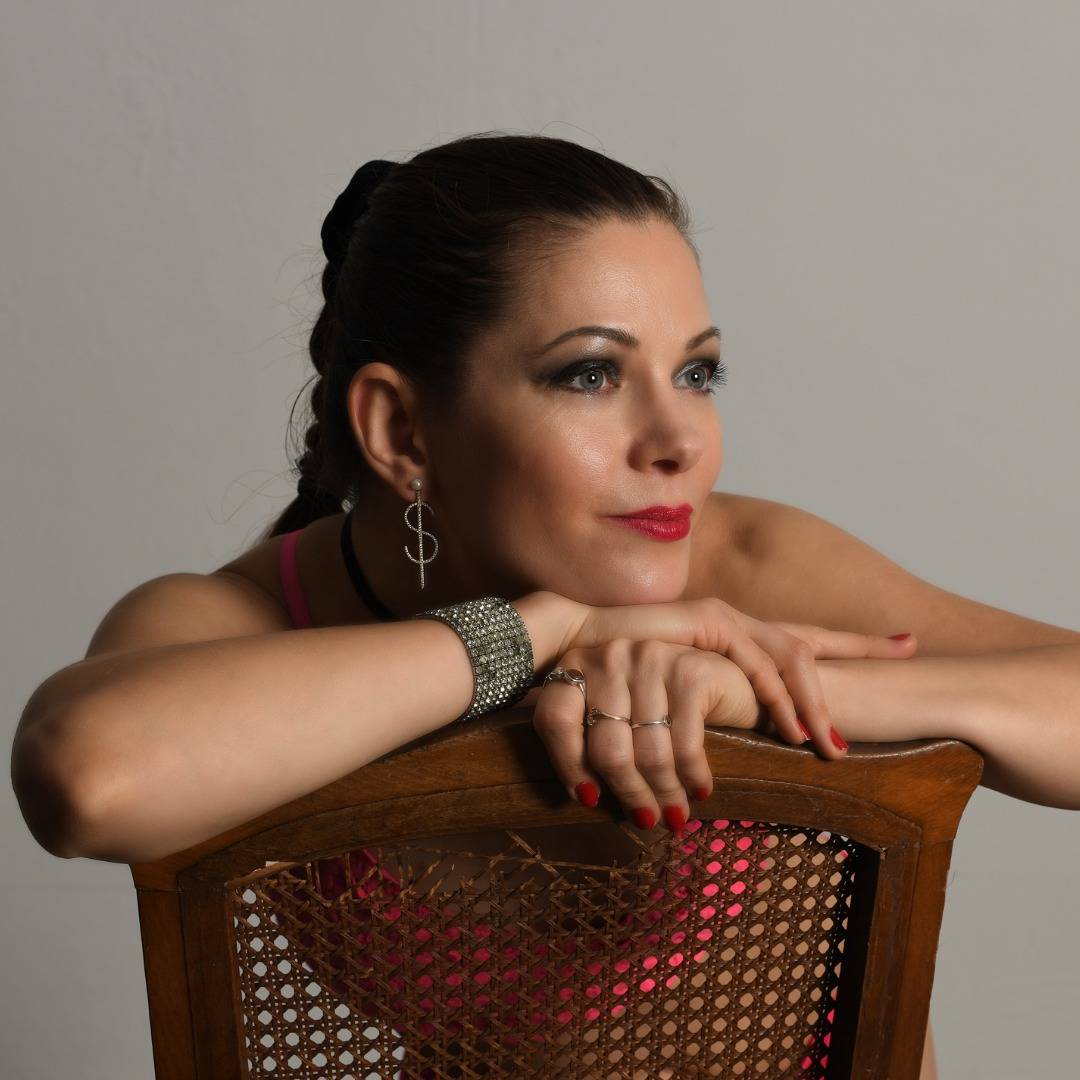 FASHION BLOGGER
Instagram: @lea_kristin_m

Wearing Dollar Dollar Earrings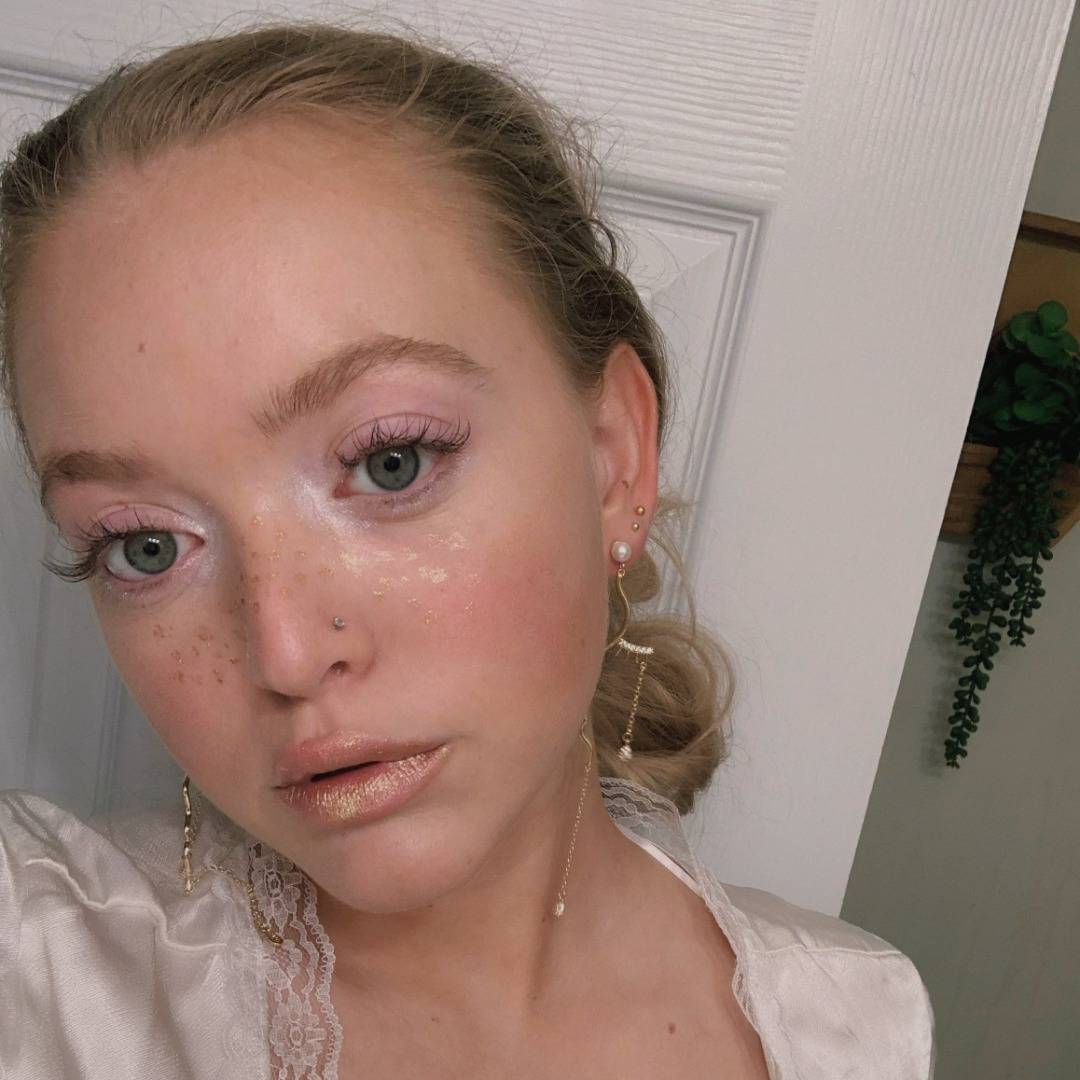 FASHION BLOGGER
Instagram: @sabriaxarbonne

Wearing Believer Delicate Earrings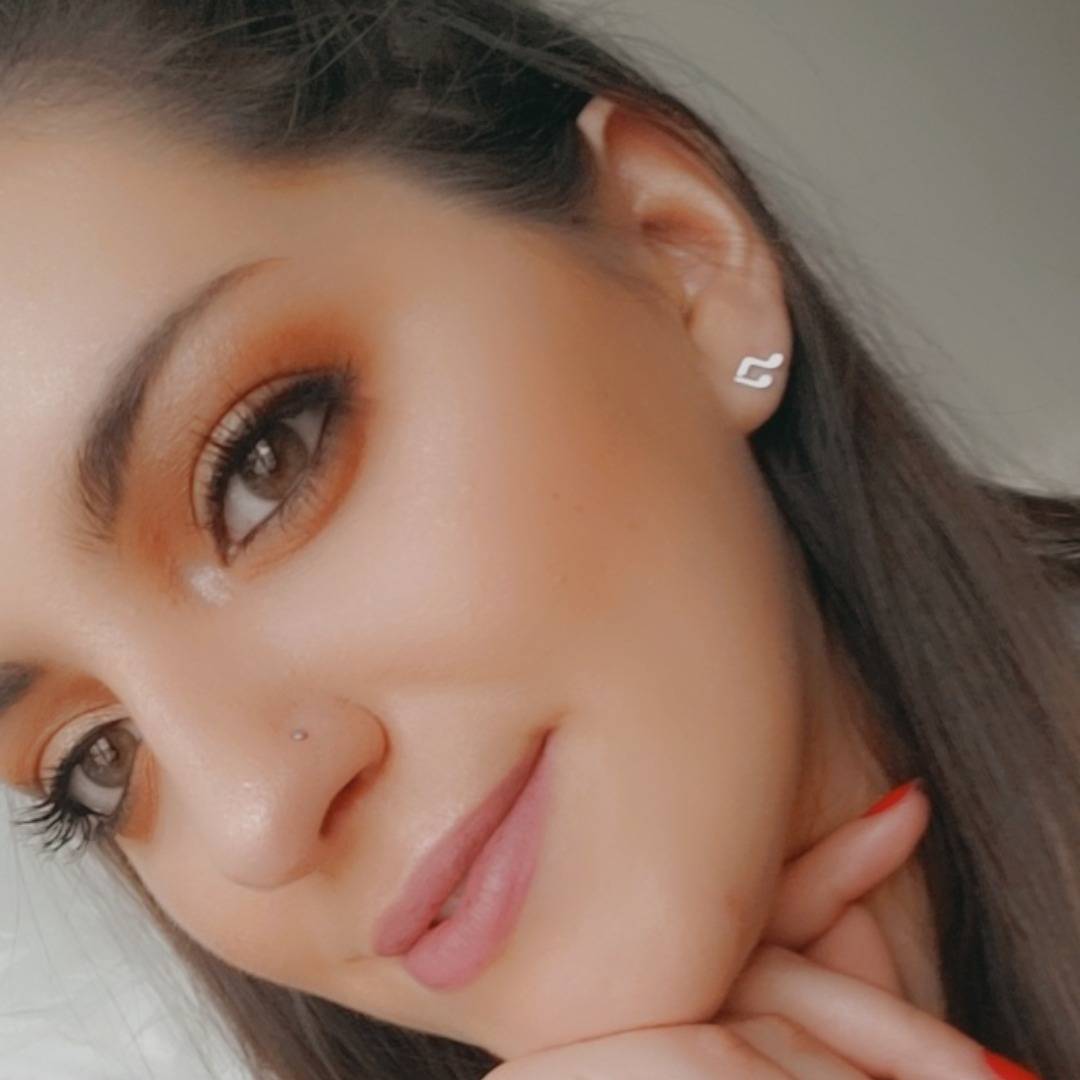 FASHION BLOGGER
Instagram: @cgushlaw

Wearing On That Note Earrings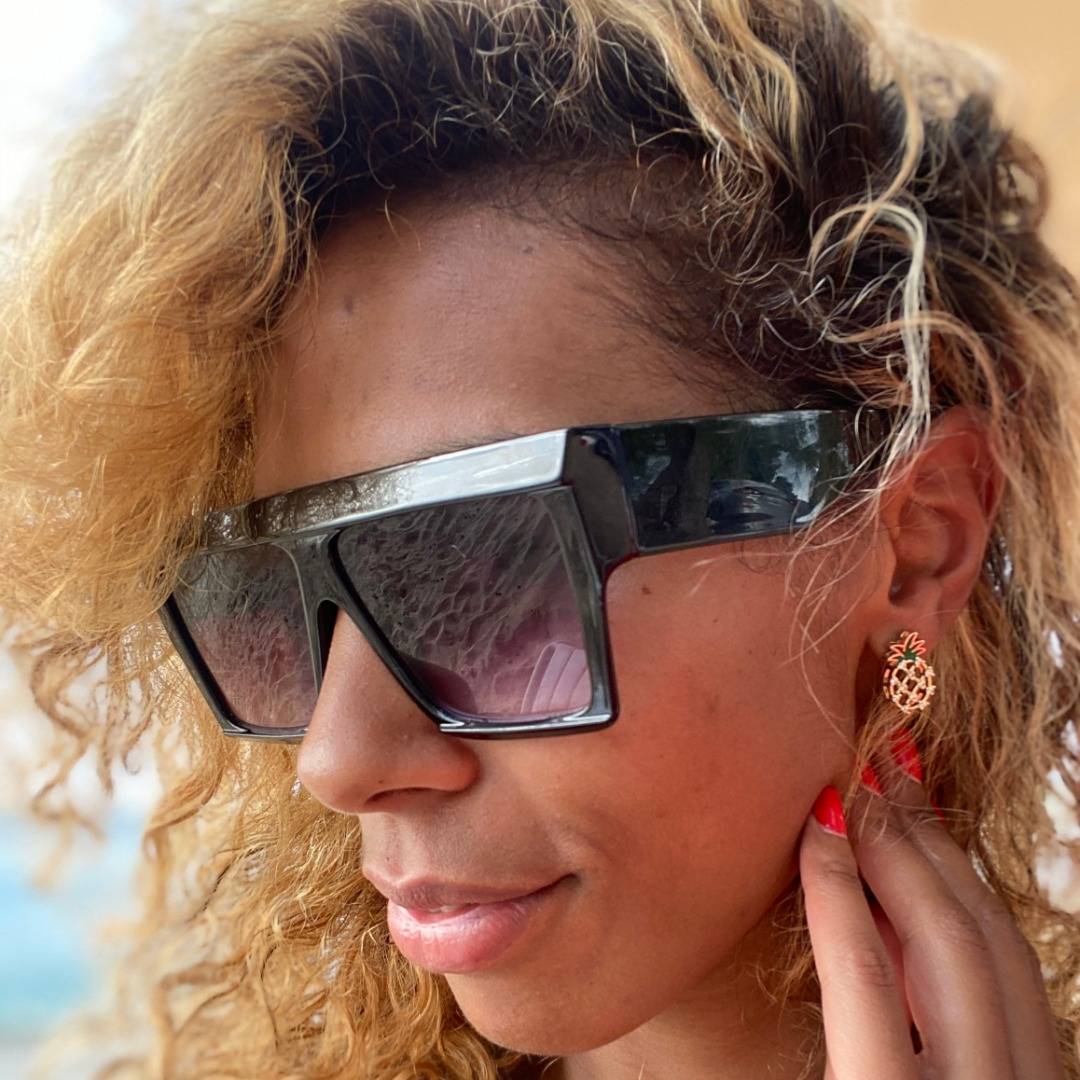 ACTRESS, PRODUCER, DIRECTOR
Instagram: @djaka1

Wearing Morning in Belize Earrings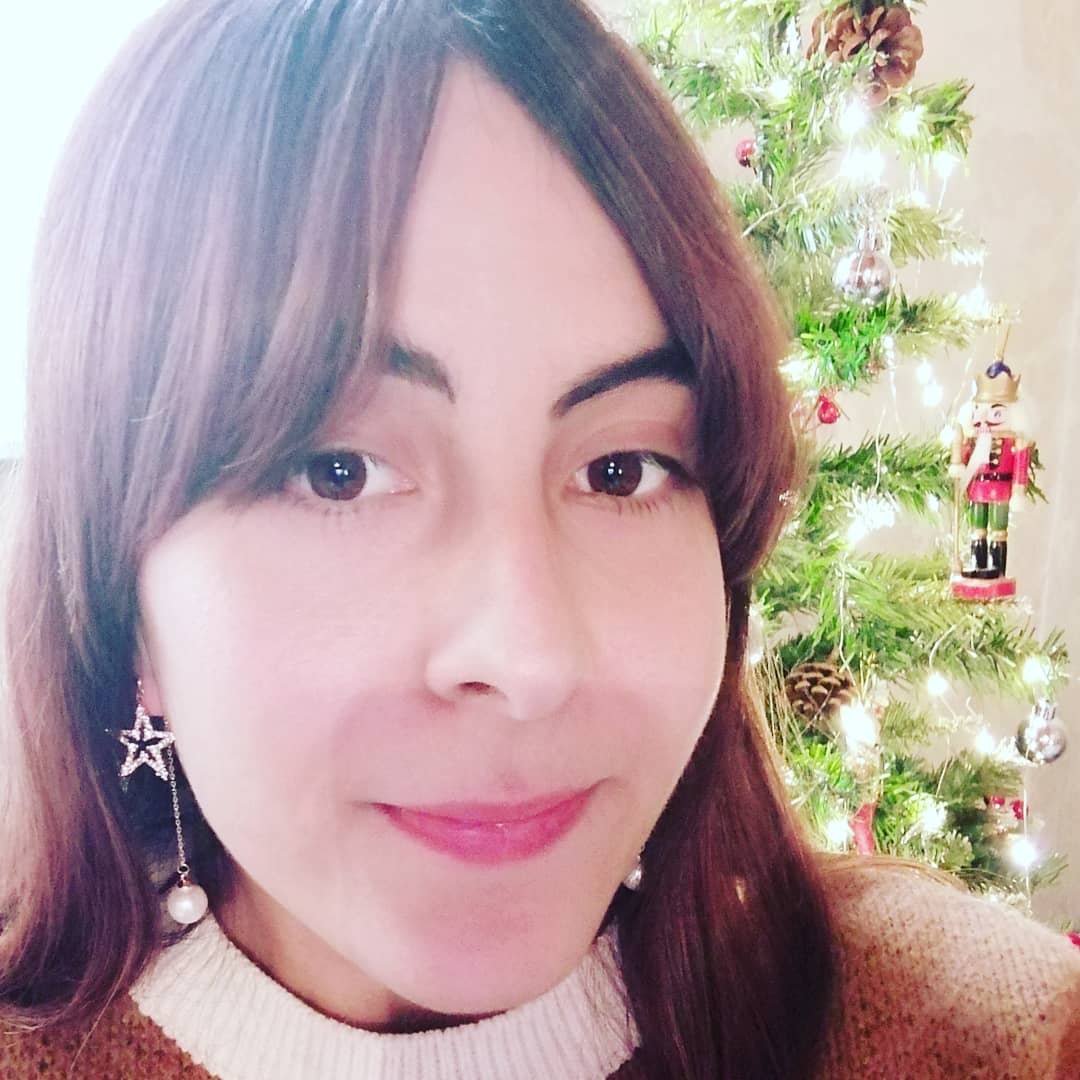 FASHION BLOGGER
Instagram: @AmyDiederle

Wearing A Wish and a Prayer Earrings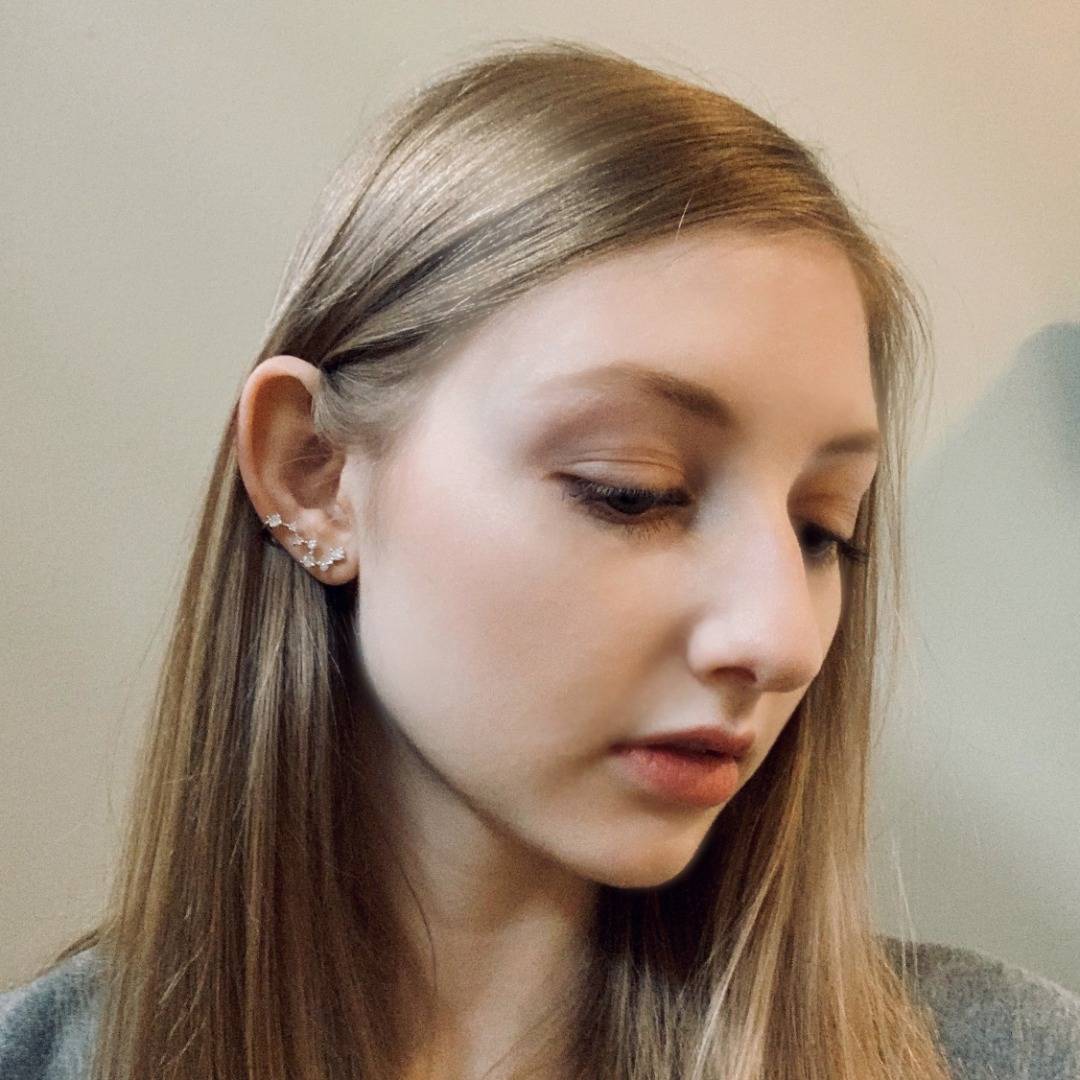 MODEL AND FASHION BLOGGER
Instagram: @morgan_peters01

Wearing Stars Shining Bright Above Earrings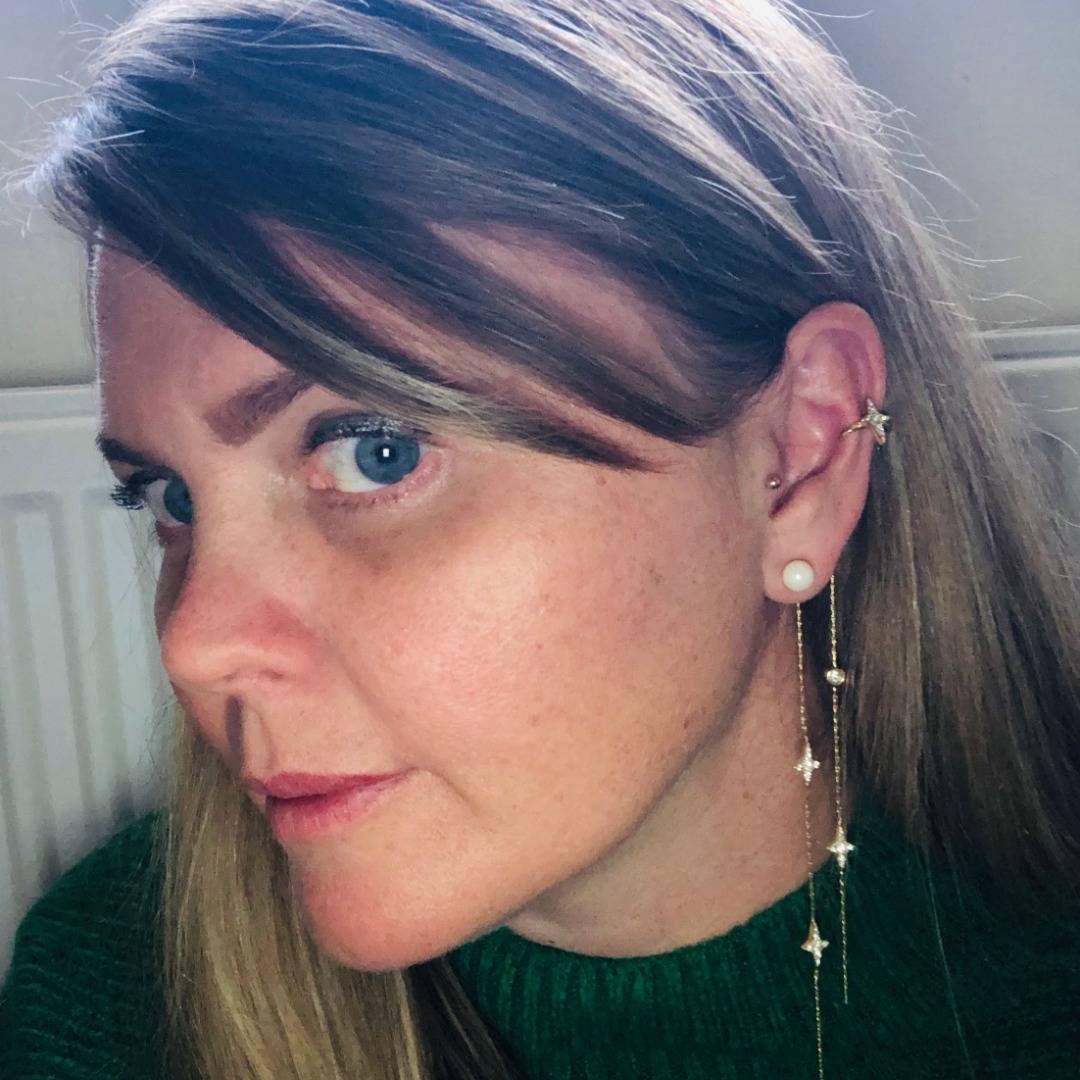 FASHION LOVER
Instagram: @bigearringaddict

Wearing Second Star to the Right Earrings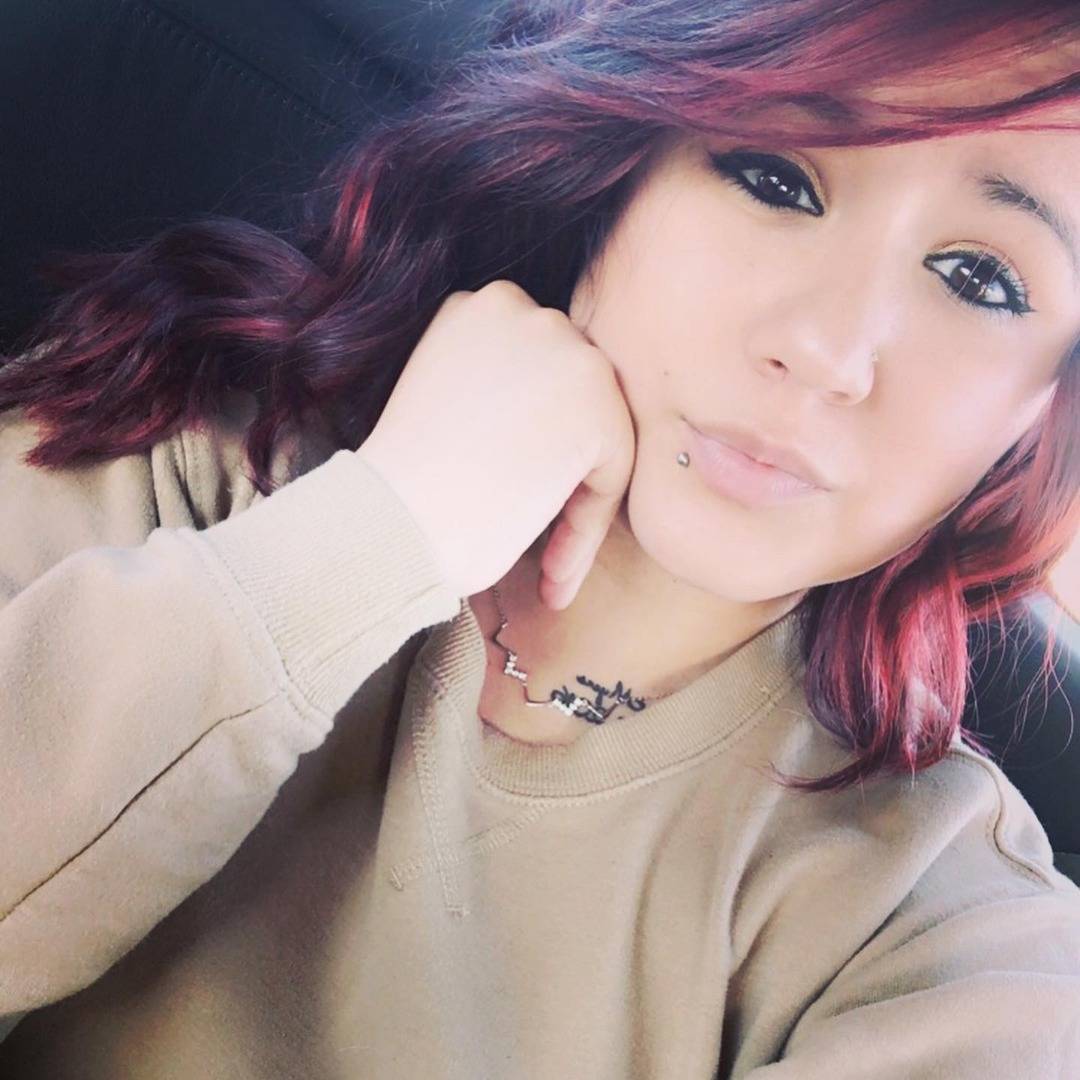 FASHION BLOGGER
Instagram: @amberevelyn

Wearing A Heartbeat Away Necklace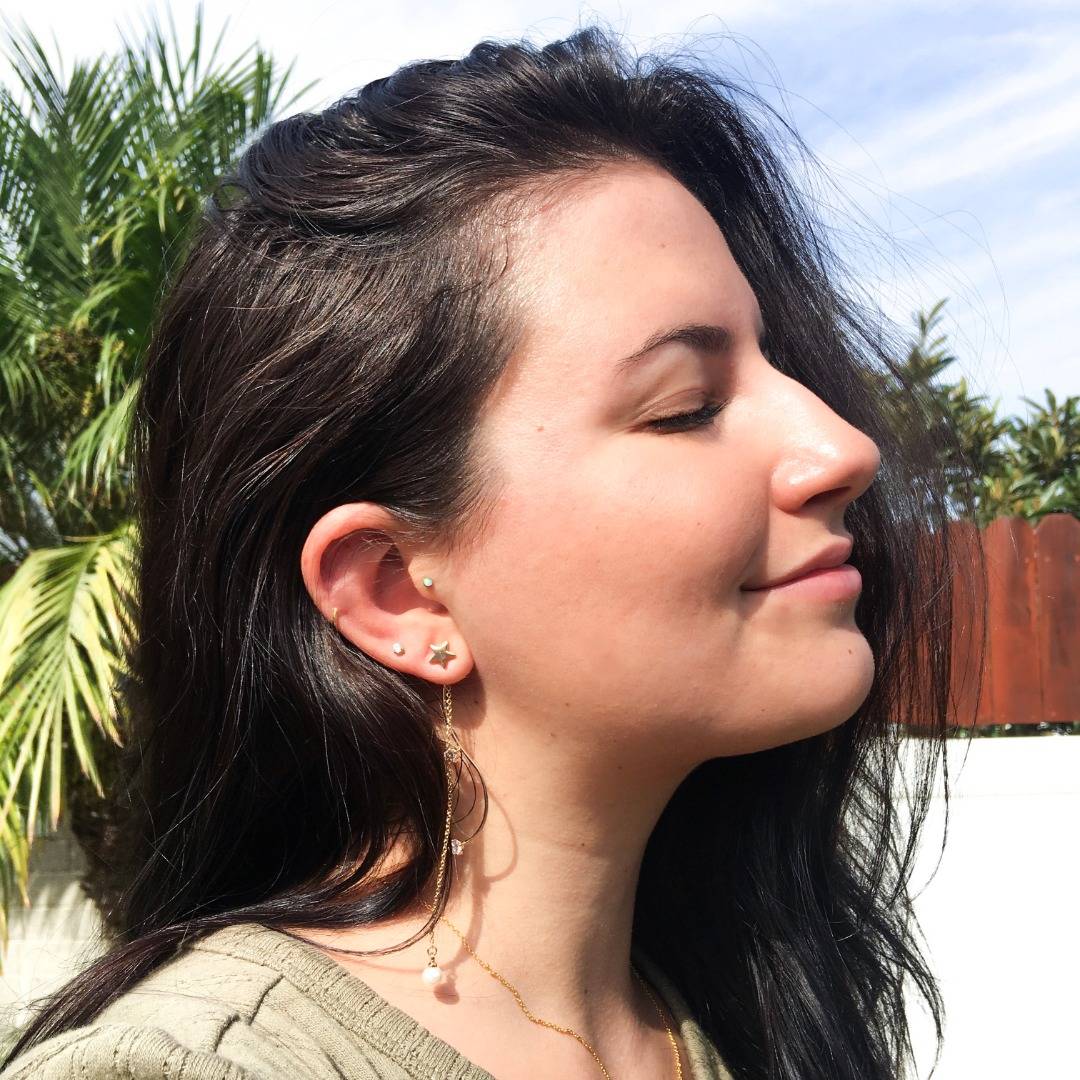 BEAUTY BLOGGER
Instagram: @courtneycolclasure

Wearing Out of this Galaxy Earrings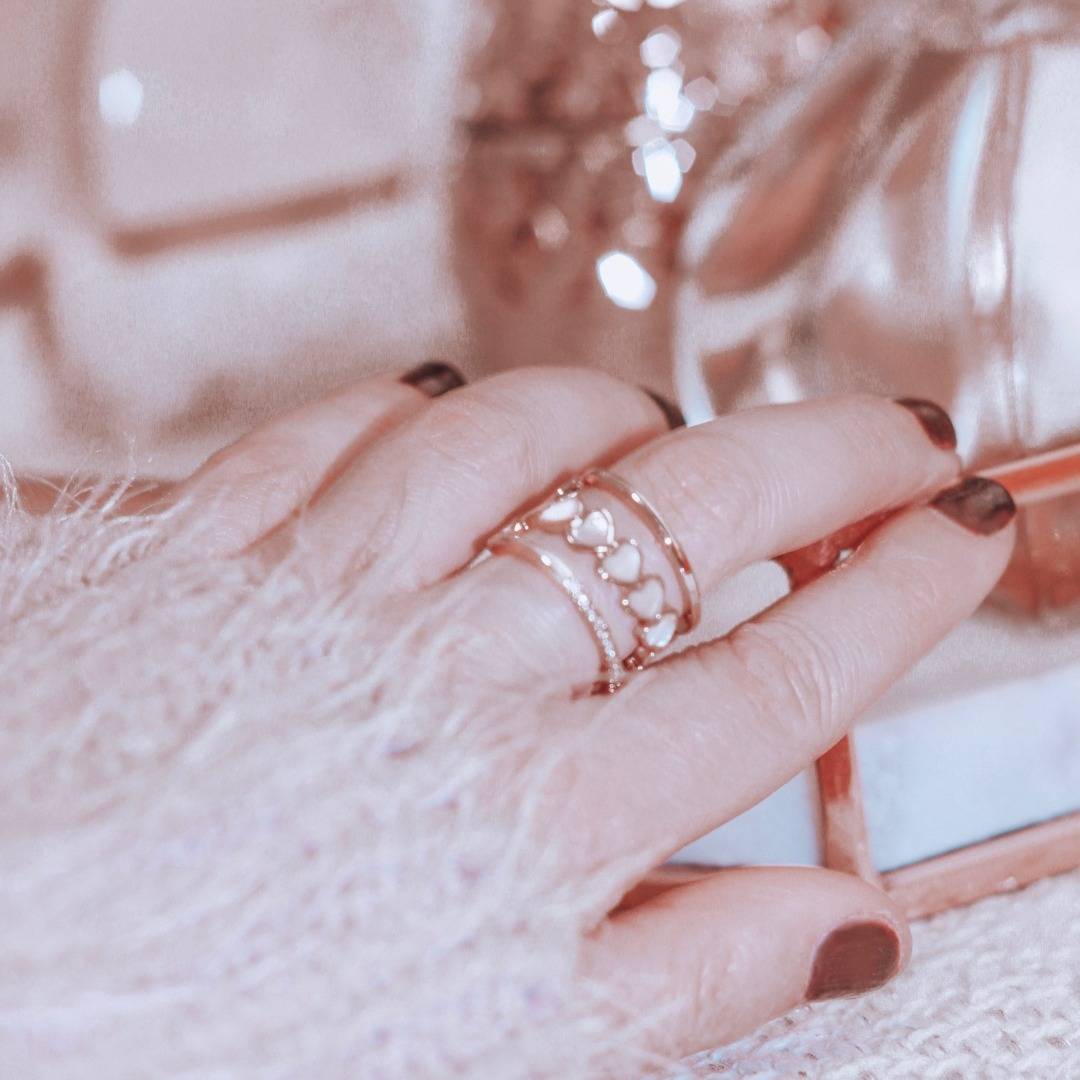 BEAUTY BLOGGER
Instagram: @karinezo

Wearing Free Heart Ring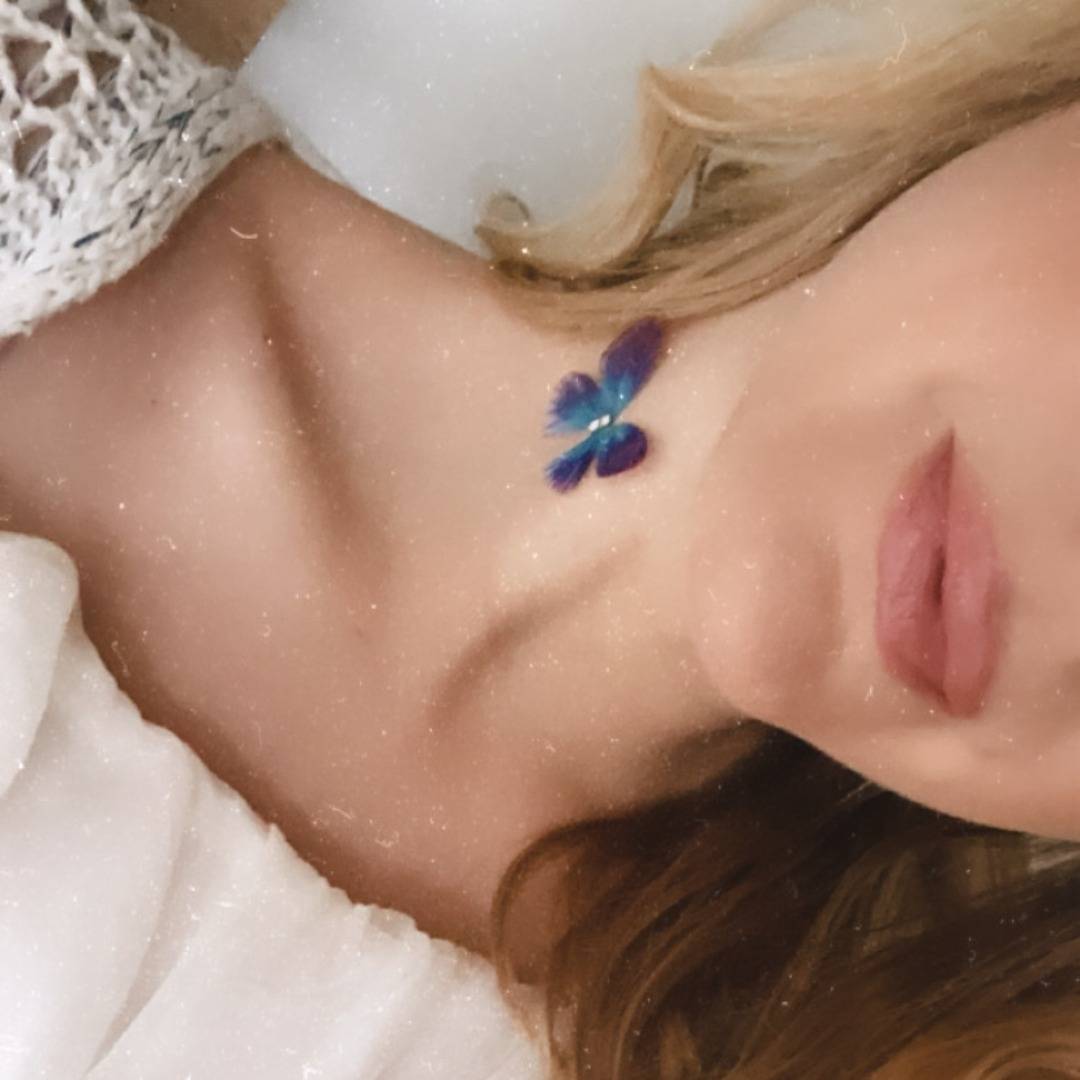 BEAUTY BLOGGER
Instagram: @bgbychristina

Wearing All A'Flutter Necklace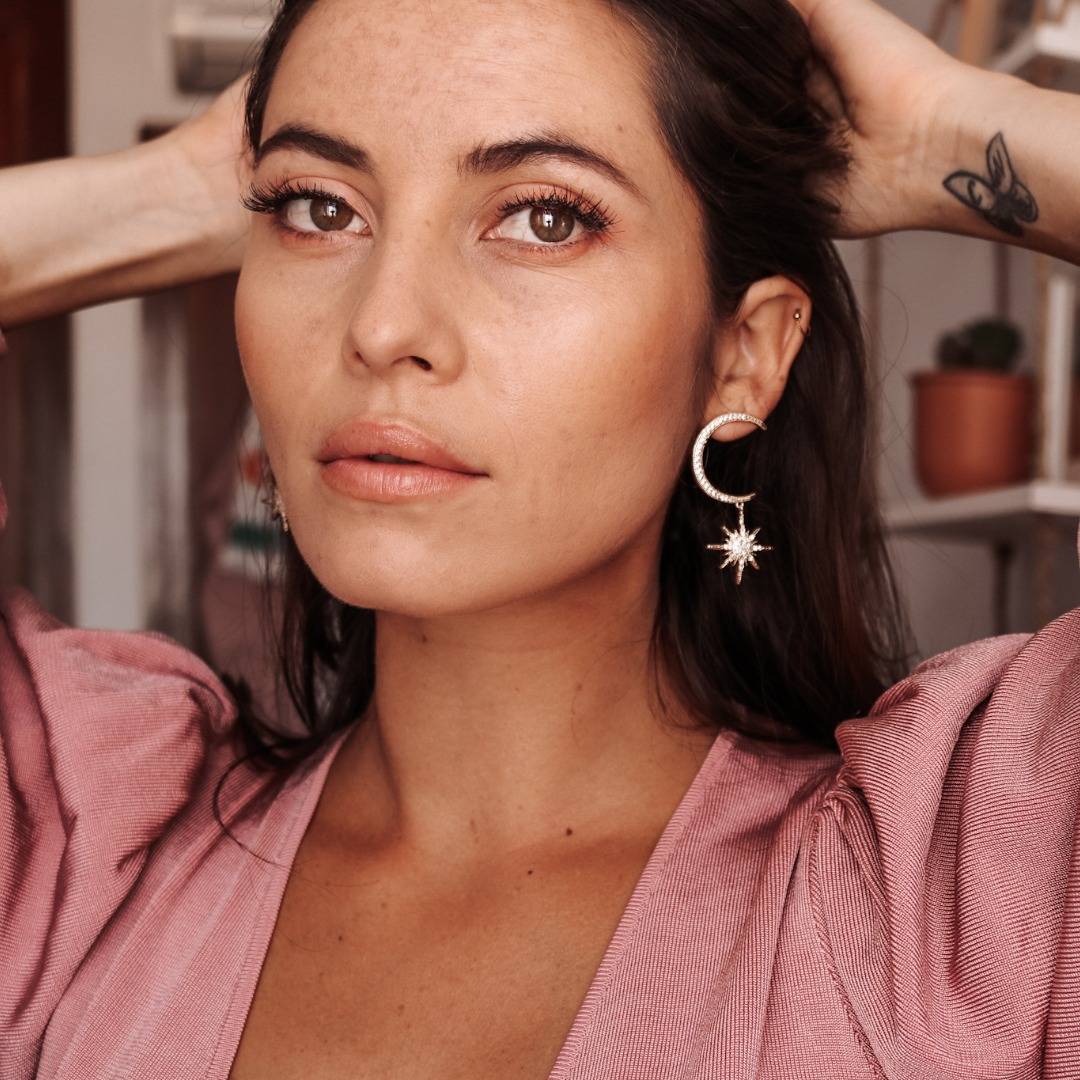 FASHION BLOGGER
Instagram: @valerie.flecha
Wearing Dreams Come True Earrings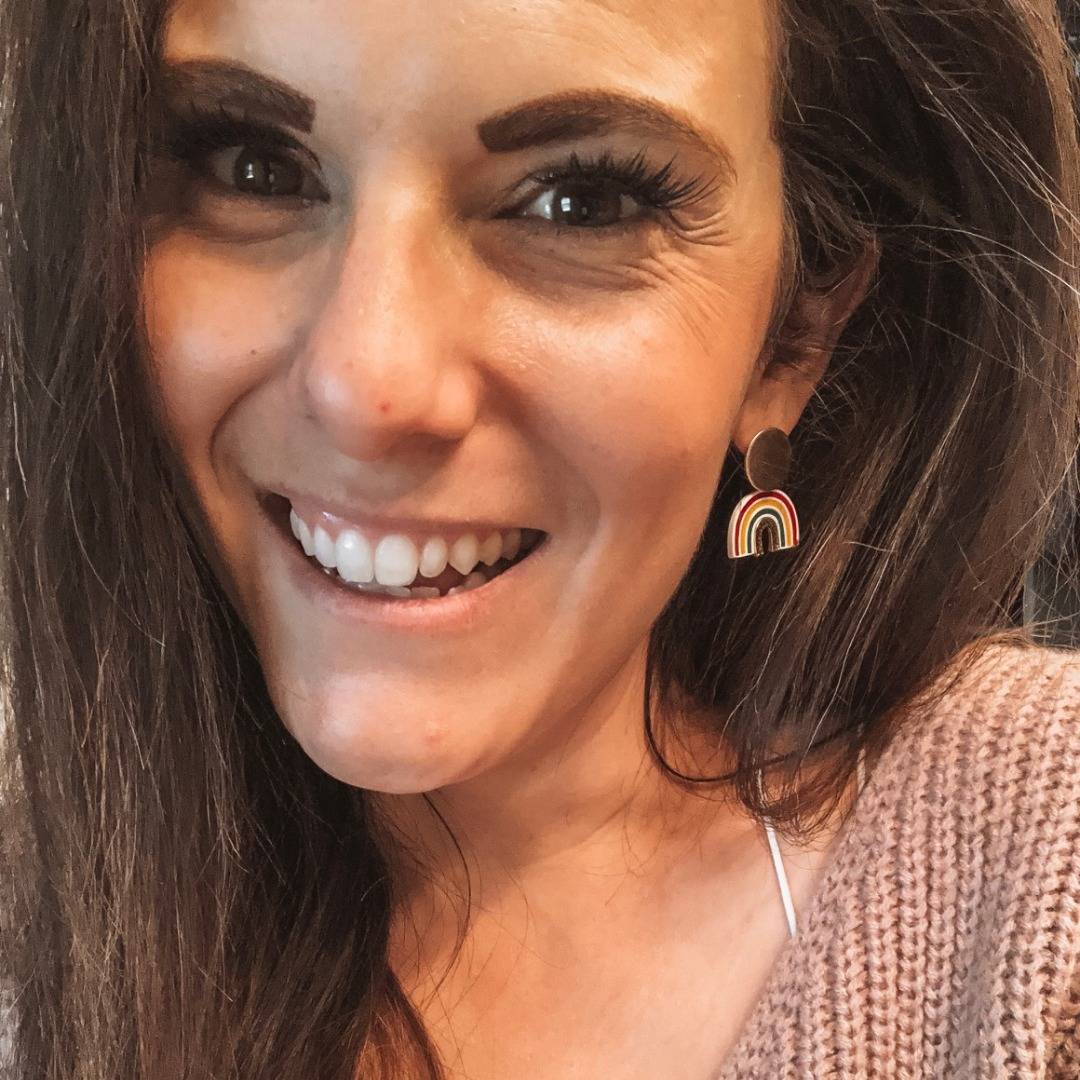 FASHION BLOGGER
Instagram: @HappyandMindfulLife
Wearing After The Rain Earrings